Rugged radios are specifically engineered to ensure dependable performance in challenging environments and conditions. For instance, they are designed to withstand extreme conditions like snowstorms, typhoons, and deserts, enabling them to withstand strong vibrations, extreme temperatures, and wet or dusty conditions. Recently, Hytera, a global leader in professional and private communications technologies and solutions, introduced the PNC460 XRugged Smart Device, offering a significant competitive advantage over other rugged radios available in the market.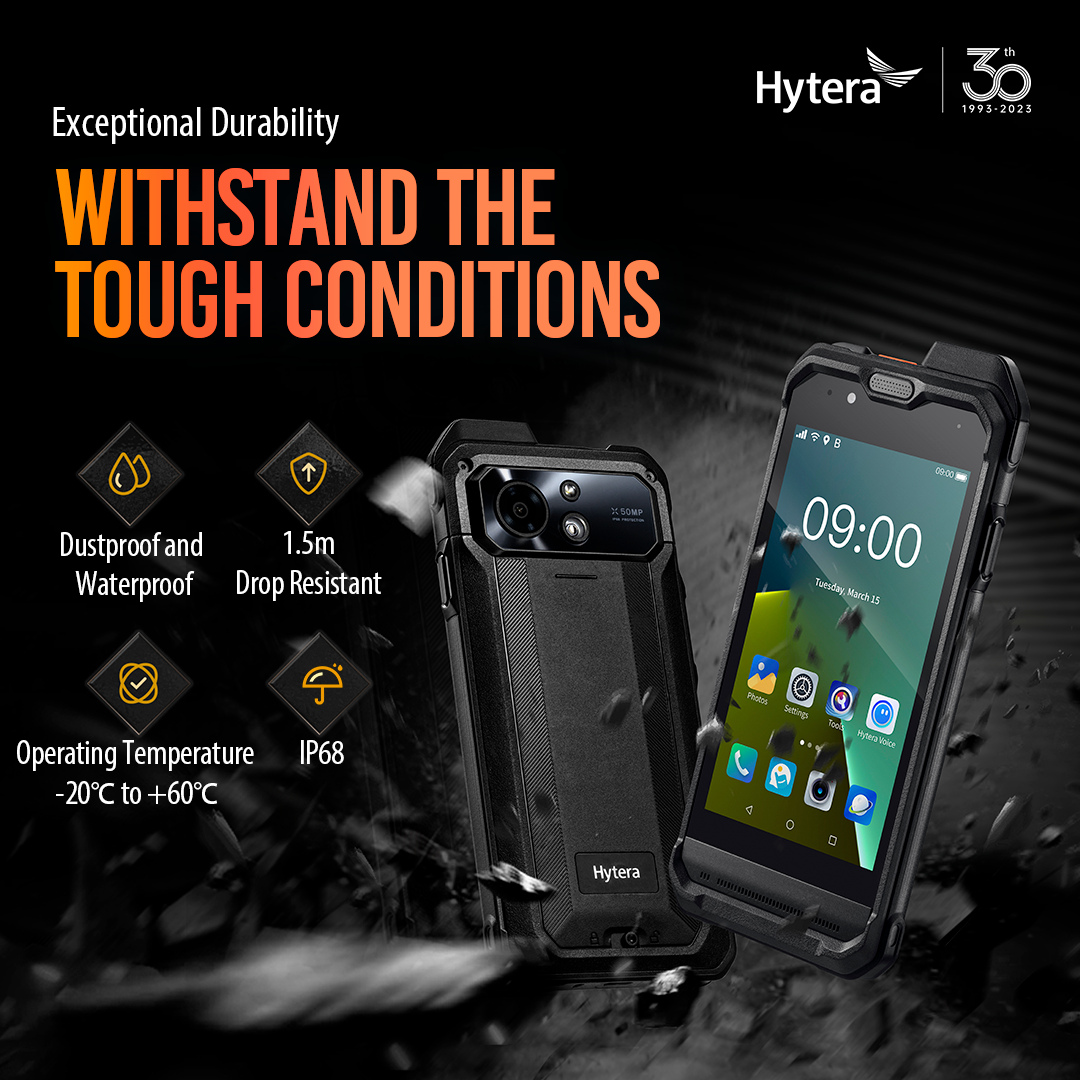 When are rugged radios useful?
Rugged radios are invaluable in situations where extreme conditions prevail, such as heavy rain, high humidity, strong winds, and sandy/dusty environments. They are commonly deployed in construction sites, railway maintenance, industrial parks, and similar settings. Unlike standard smartphones that cannot be immersed in deep water, ruggedized radios like the PNC460 boast comprehensive body protection that enables them to ignore water. If you work in an environment where you are likely to encounter such elements, the PNC460 ensures you have a device capable of functioning properly and efficiently.
What makes a radio rugged?
Rugged radios possess several key features that contribute to their durability and resilience:
1. Durable external casing: Rugged radios have visibly thicker and sturdier casings that protect against broken screens and damaged components.
2. Reinforced internal components: Manufacturers design internal components to be rugged, allowing them to withstand drops, shocks, and vibrations.
3. Water ingress protection: Protecting the device from water ingress is a crucial feature of rugged radios. They are designed to meet industry-standard levels of protection and undergo rigorous testing to ensure moisture does not penetrate the device.
4. Increased temperature resistance: Rugged radios are engineered to operate optimally in a wide range of temperature conditions, whether it be cold winter environments or hot manufacturing settings.
What are the advantages of having a rugged radio?
Using an industrial-grade rugged device offers several advantages over conventional smartphones. For example, the PNC460 XRugged Smart Device is perfect for professionals working in the most demanding environments. It is designed to excel in tough work conditions. The device features a stunning 5-inch screen that is sunlight readable and sensitive enough to respond to touch, even with gloved hands or wet fingers. With an IP68 rating, the PNC460 boasts robust exteriors and reinforced components, enabling it to withstand dust, water, snow, sudden drops from 1.5 meters, extreme temperatures ranging from -20°C to +60°C, and more. Professionals can focus on their work without worrying about connectivity and communication with their team and systems, even in rough environments.