As a rugged smart device, the PNC460 is equipped for critical communication in any situation, setting it apart from consumer smartphones that rely on app-based push-to-talk (PTT) features.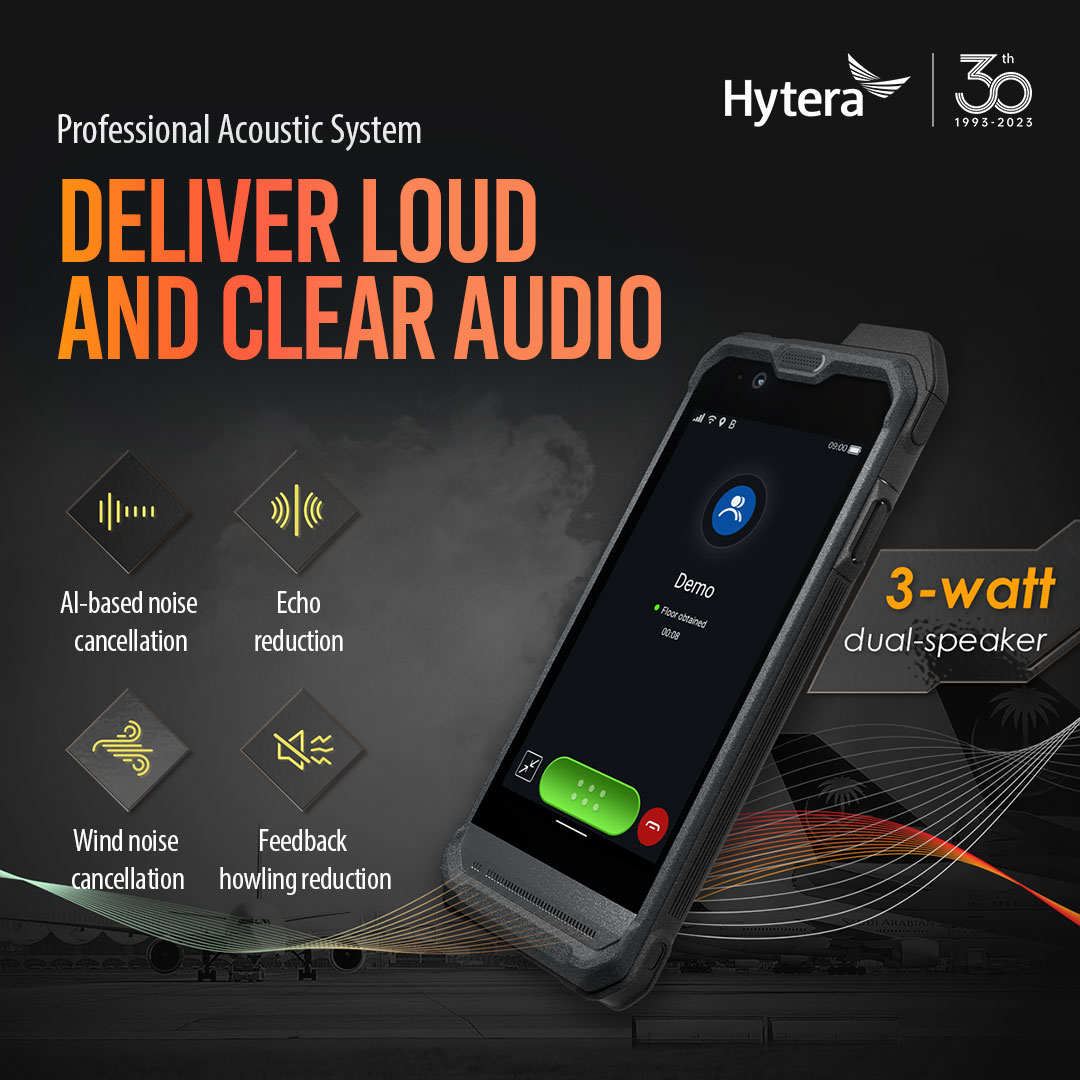 We carefully considered various usage scenarios for the device. It features raised edges and an anti-slip texture, making it easy to locate the large Push-To-Talk button. This physical PTT button retains the user-friendly nature of traditional two-way radios (walkie-talkies) and ensures instant group calls, especially in urgent situations. It has been tested with 400 thousand presses, guaranteeing reliable performance from its first day to its last.
Smooth and stable communication is of utmost importance in professional work. The PNC460 offers superior RX capability to handle complex operating scenarios. It includes a high-performance external antenna, resulting in a 70% increase in RX gains. With advanced network optimization algorithms, the device ensures uninterrupted communication, even in areas with weak signals.
When it comes to sound quality, a crucial concern for professional radio users, the PNC460 delivers exceptional performance. It features hardware-wise dual 3W ultra-linear high-quality speakers and an intelligent power amplifier, ensuring that all received audio is loud and clear, even in noisy environments. Additionally, Hytera's innovative software technologies, such as AI-based noise cancellation and feedback howling reduction algorithms, are employed in this device. These technologies effectively block ambient noise from being transmitted and prevent undesirable howling, even when multiple devices are in close proximity to each other.
For more information about Hytera PNC460 XRugged Smart Device, please visit: https://www.hytera.com/en/product-new/lte-broadband/poc-radio/pnc460.html