Strong technological support is critical while people strive to improve the disaster prevention, reduction and relief capacity and to achieve leap-forward development in emergency communication. As an integral part of the informatization of emergency management, construction of emergency communications infrastructure has long been a focus of attention. Private network communication vendors also consider emergency communications a strategic direction and continuously innovate to adapt to increasingly complex and diversified social demands.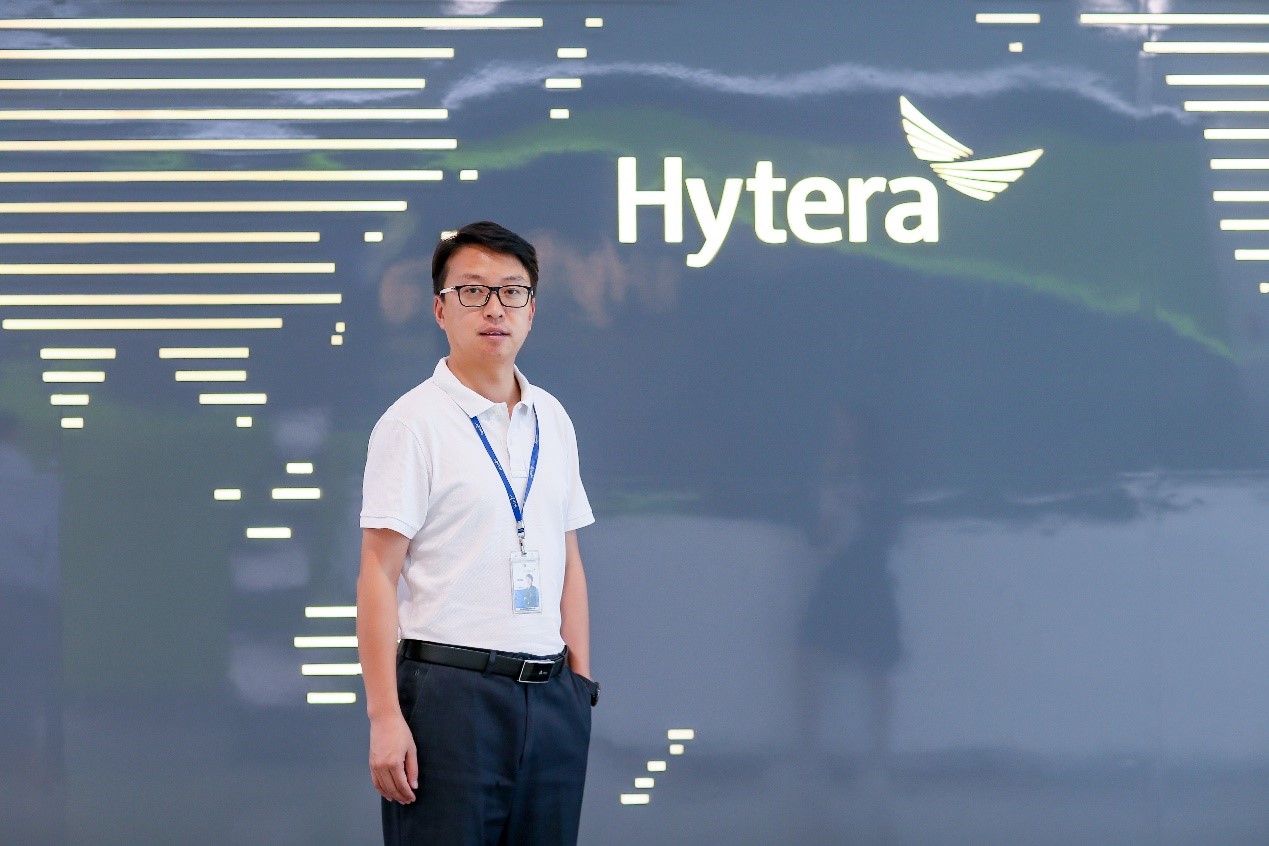 Hytera has vigorously promoted the scientific and technological progress in emergency communications. Recently, in an exclusive interview with PTT Communication, Mr. Song Qintao, General Manager of Hytera Command & control & emergency response product line, shared Hytera's conception and understanding of emergency communications; product development concept; R&D process, technological advantages and future plans of the company's ad-hoc network.
Emergency response, a deep-rooted element of Hytera
The establishment of the Ministry of Emergency Management of the People's Republic of China in 2018 added weight to strategic prominence of emergency management. All sectors have made full use of their own advantages to fuel the development of information-based emergency management. With years of experience in emergency communications, Hytera is well positioned to promote the development of the industry.
According to Song Qintao, since its founding in 1993, Hytera has proactively explored the private network industry for 26 years and has achieved global and industry-wide development spanning over all systems and product lines. Featuring outstanding real-time operation, invulnerability and security, private networks have the innate strength to excel in emergency communications.
In addition, Hytera has developed coincidentally being in step with the development of China's emergency communications industry. Disasters such as SARS, the Wenchuan Earthquake, and the snow storms in China in 2008 have fueled the demand for emergency communications products. In response, Hytera established an emergency product team consisting of around 300 people to explore user demands and pursue innovations. After years of development, Hytera has created a large number of emergency communications products such as broadband and narrowband ad-hoc networks, converged communication and on-site command and control centers, and obtained dozens of patents. Moreover, years of interaction with target clients in emergency-prone sectors such as public security, firefighting and forest fire prevention have enabled Hytera to gain a deeper understanding of emergencies and accumulate high-level expertise required by technology and product development. Song Qintao noted that, as of today, Hytera's emergency communications solutions have been successfully applied to a variety of emergency scenarios such as general early warning, natural disasters, accidents, public health events, social security incidents and major events. Hytera is one of the few enterprises in China that can provide a complete set of emergency communications solutions.

Four concepts of Hytera emergency communications solutions
Long-term accumulation of experience and systematic theoretical analysis have enabled Hytera to refine four concepts that are needed when building emergency communications: " Full-regional coverage and support all kinds of scenarios, large and small network applications, integration of existing resources and new resources and front and back connection". Song Qintao explained the four concepts in detail.
Full-regional coverage and support all kinds of scenarios.
Hytera strives for full-regional coverage and support all kinds of scenarios. Since an emergency usually occurs unpredictably, the emergency communications network must achieve full-regional coverage rather than only providing coverage in densely-populated areas and key areas. Full-scenario support means that, to meet the needs of a diverse range of scenarios, a wide range of services are provided, including command and dispatching, voice communication, data transmission, positioning and intelligent perception.
Large and small network applications.
This refers to the "use of a small network for large disasters and a large network for small disasters". Generally, for an emergency event which occurs in a smaller area, the existing PMR network and public network are adapted to the emergency requirements, and this is the "use of a large network for small disasters". While for major disasters such as the Wenchuan Earthquake and Jiuzhaigou Valley Earthquake, many infrastructure facilities were destroyed and the PMR trunking base station dumped and public networks broke down. Under these circumstances, the ad-hoc network integrating narrowband and broadband services is the only option to build a "small network" and set up a "large network" through these "small networks" to quickly restore field communications.
Integration of existing resources and new resources.
Existing emergency communications network resources include different networks previously built by different departments. These basic communication resources must be used more effectively. On this basis, new devices and new technologies are added to achieve integration of legacy and existing resources and interworking. Hytera provides a strong converged communications platform, which can integrate all types of devices and guarantee smooth communications.
Front and back connection.
The field personnel at the front end, middle command layer and command center at the rear command and control center are completely connected to achieve multi-layer instant communications. The most critical part is to reduce the hierarchical dissipation of information transmission, guarantee the integrity of information transmission, and continuously improve communication efficiency.
Based on these four concepts, Hytera believes that an emergency communications network covers three main dimensions:
Nationwide coverage of DMR on the entire network. Based on the DMR network, a perception network can be overlaid to monitor disasters on a large scale.
Public network resources featuring wide coverage, rapid technological evolution and strong functions.
Networks supporting flexible and rapid deployment. Under the guidance of the four concepts, Hytera has built a complete emergency communication architecture from the terminal layer, network layer and platform layer into the application network.
The ad-hoc network has its unique value
Hytera's emergency communications covers the design of a system-wide series of products. So far, Hytera has developed a series of products such as narrowband ad-hoc network product E-pack, broadband ad-hoc network product iMesh, portable emergency command center E-center, digital wireless ad-hoc repeater E-pole and IoT Data Modem (IDM). Among them, E-pack, iMesh and E-center are leading ad-hoc network products in the industry and are widely used in the emergency field.
Song Qintao believed that the core advantage of ad-hoc networks lies in their "ad-hoc" features. For conventional communication, optical fibers are required to work with base stations for large-area coverage. However, when a disaster happens, optical fibers may no longer be present and transmission equipment can only cover part areas. How can communications between two or more points be achieved? An ad-hoc network can effectively solve the issue of signal coverage, because point-to-point connections automatically occur among multiple points to generate larger points, thus achieving large-area coverage. The ad-hoc network overcomes the geographical limitations of traditional networks. Ad-hoc, self-recovery, self-healing, multi-hop routing and dynamic topology enable the ad-hoc network to achieve temporary networking, rapid extension and high invulnerability and support fast, convenient, and efficient deployment to achieve large-area service coverage. In addition, Hytera's ad-hoc network is fully compatible with the PDT and DMR standards instead of adopting a private protocol. This allows Hytera's ad-hoc network to connect to different devices and help meet emergency requirements nationwide. Moreover, Hytera's ad-hoc network devices are smaller and lighter, and provide larger coverage. For example, the voice ad-hoc network device E-pack weighs only 3.6 kg, boasts a 10-hour battery life, and supports on-board charging. Hytera's ad-hoc network devices has passed scenario testing and with their industry-leading coverage and networking capabilities proved in applications.
Create new value for global customers
Hytera emergency communications solution is widely used around the world, which creates new value for users. Hytera explores the concept of a "Safe Resilient City" in Nanshan District, Shenzhen, to help build a smart Nanshan city operation command system and form a "1+8+1" pattern (the first "1" refers to the command and dispatching center, "8" refers to 8 subdistrict offices under jurisdiction and the last "1" refers to the secondary emergency command center of Nanshan District). Hytera builds a private IoT network, which can perceive change in the water level and inclination of billboards. More importantly, Hytera closely combines IoT perception with command and dispatching so that problems that are found can be rapidly handled to form closed-loop management. This played an important role in emergency response to Typhoon Mangkhut in Shenzhen.
Hytera's emergency communications solution is also used in international political, economic, and cultural activities. For example, ad-hoc networks have played critical roles in APEC Summit held in Papua New Guinea, tsunami relief in Indonesia, Cambodia's national election, earthquake response in Jiuzhaigou (achieved whole-network coverage in the earthquake-stricken area with only three ad-hoc network devices), and security work during opening ceremony of Hong Kong-Zhuhai-Macao Bridge. With technologies evolving, Hytera has developed a technical system based on private networks and IoT, created layouts pertaining to each aspect of disaster prevention, reduction and relief, and continuously innovated to provide inexhaustible development for emergency management.
Innovate continuously to promote development of emergency communications
There is an urgent need for a modern emergency management regime that is systematic, flattened, integrated and user-friendly, and this puts forward higher requirements for technological innovation. Song Qintao said Hytera will continuously promote development of emergency communications towards intelligent, diversified and small-sized products based on the following concepts:
Intelligent products
While promoting region-wide coverage, Hytera will also continue to step up research and the use of perception, and achieve smart perception to provide emergency communications wherever it is needed.
Diversified technologies
Hytera is committed to promoting public-private integration and broadband-narrowband convergence. By combining all available communication methods, Hytera will provide users with a wealth of information and achieve communications between anyone at anywhere anytime in any form.
Small-sized devices
Portable devices can significantly enhance the capabilities of individuals and improve teamwork. In future, Hytera will launch smaller and lighter devices that have bigger capacity batteries, and emphasis would be placed on the compelling need for deeply integration of emergency communications with the next-generation technologies such as cloud computing, big data, artificial intelligence and mobile Internet. Clearly, there is still a long way to go, and Hytera will continue to innovate and forge ahead!