An event running smoothly require the joint efforts of many people. Hytera PoC radios can ensure the event staff a reliable communication and efficient collaboration tool.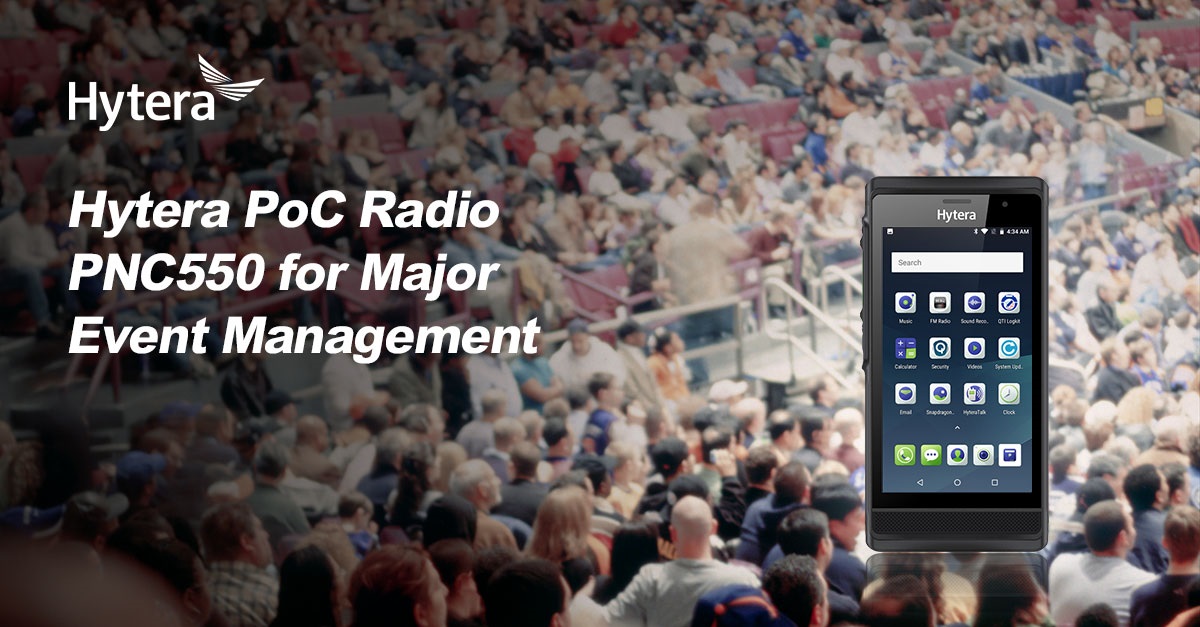 Hytera POC radios with a national coverage over a 2G/3G/4G network enable the company to stay connected with event staff members no matter where they are.
· Hytera PoC radios provide wide coverage with a 2G/3G/4G or Wi-fi network. It can save time and financial resources from building and running a private network.
· Hytera PoC radios help to maintain instant communication with individual and groups
· Hytera PoC radios take a real-time HD video of an event location in an emergency and stream it to the command center, helping the commander to make fast and correct decisions.
· IP68 rugged design helps to guarantee reliable communication even on rainy days.
· Event locations are always noisy. With its dual mic noise suppression technology and powerful voice recognition function, Hytera PoC radios provide a clear loud crystal sound.
· Impressive battery capacity guarantees long uninterrupted communications.