In industries like oil and petroleum, chemicals, coal mining, pharmaceutical and food processing, operations involving production, processing, storage and transportation face the risk of explosion. Hence, electrical equipment used in these locations have to achieve certain explosion-proof certifications to ensure a safe work environment.
What Is an Explosion-proof Certification for Electrical Equipment
An explosion-proof certification for electrical equipment is to certify an electrical equipment used in industries, such as oil and petroleum, chemicals, coal-mining, textiles, food processing and military where explosive gases, dusts and fibers may exist in sufficient quantities to cause an explosion. Different countries and regions have adopted different explosion-proof standards and certifications. This short note introduces the major explosion-proof standards and certifications and what certifications Hytera explosion-proof radios have achieved.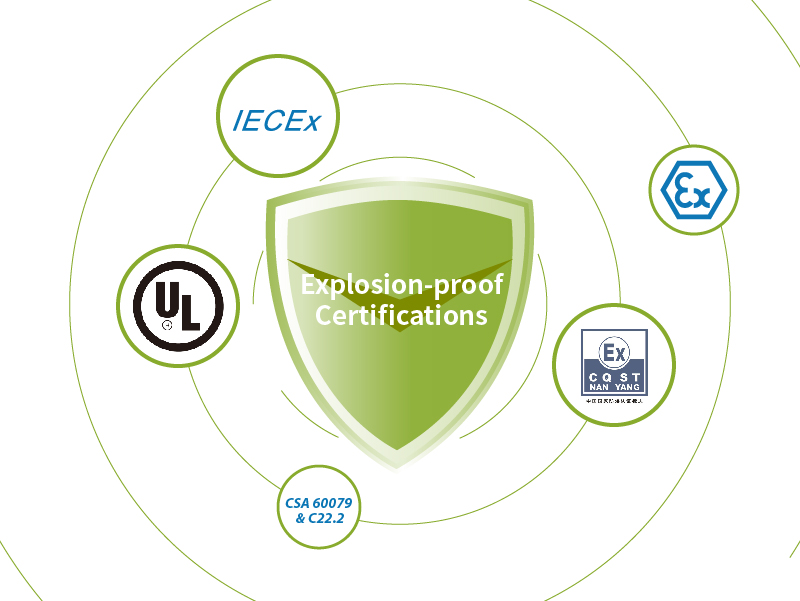 IECEx
IECEx is a standard by the International Electro-technical Commission for Explosive Atmospheres. Its aim is to establish an international safety standard for explosion-proof equipment and eliminate the barriers and service provided in potentially explosive work environments between countries to facilitate international trade. The current standard for explosive atmospheres is IEC 60079.
IECEx certification standard has become the first option for manufacturers to certify their explosion-proof products. This standard is recognized in Europe and many other countries including Australia, New Zealand, Brazil, Canada, China, Japan, South Korea, Malaysia, Singapore, South Africa and the United States.
The certificates for IECEx certified products will be uploaded on the IECEx website, where manufacturers and product users can find the relevant supporting documents easily.
ATEX
ATEX is a directive of the European Commission describing what equipment and safety system can be used in a potentially explosive environment. Its aim is to eliminate the technical barriers across EU member countries faced by equipment used in potentially explosive environments so that they can be traded freely within the European market.
This directive covers equipment used in and outside mines including the mechanical and electrical equipment. The directive also expands the list of explosive substances covered to include dusts, flammable gases and vapors and mists. It establishes a minimum health and safety technical requirement for equipment used in potentially explosive environments and specifies an assessment procedure that an equipment must go through before it can be introduced into the European market. The current ATEX directive is ATEX 100A.
The following Hytera Explosion-proof radios have achieved IECEx and ATEX certifications: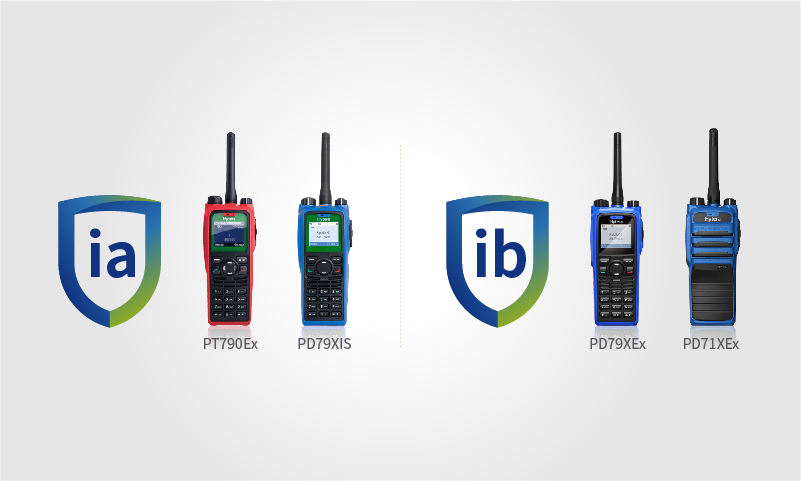 CNEX
The China National Quality Supervision and Test Centre for Explosion Protected Electrical Products (CQST) tests and audits products in accordance with Chinese national standard GB3836. It is responsible for issuing CNEX explosion-proof certification for products such as electrical appliances, instruments, communication equipment, transport vehicles (such as elevators and cranes), and mechanical equipment.
The following Hytera Explosion-proof two-way radios have received CNEX certification: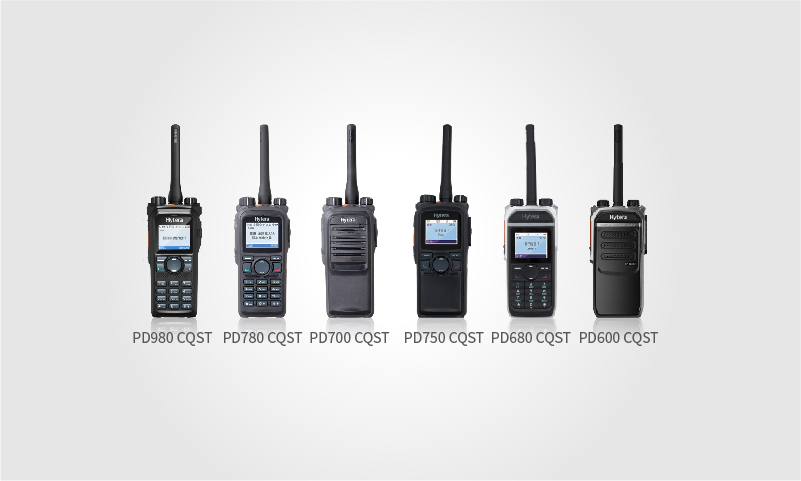 Explosion-proof Standard in North America
The National Electrical Code (NEC) is the explosion-proof standard adopted in North America.
The current explosion-proof standards are UL913 and TIA4950.
The following Hytera explosion-proof two-way radios comply with UL913 and TIA4950 standards: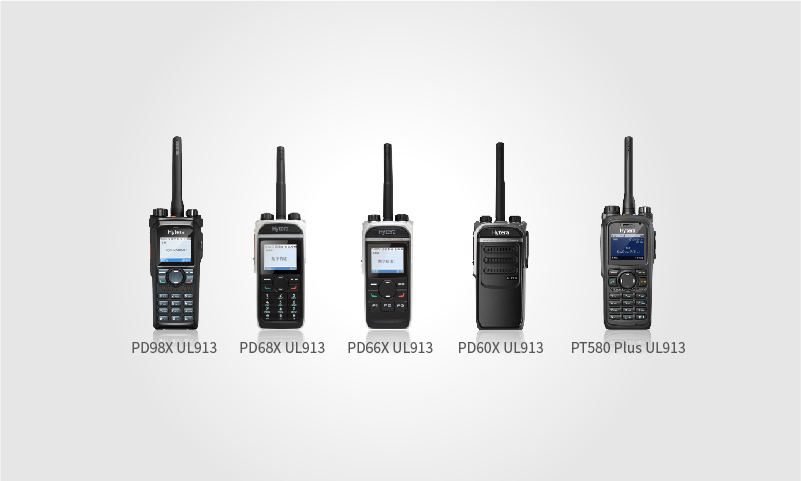 Explosion-proof Standard in Canada
Canadian Standards Association (CSA) Group is the largest organization for safety certification in Canada. It develops industry product standards and provides product certification services.
The current standards in Canada are the CAN/CSA-C22.2 and CSA 60079.
The following Hytera explosion-proof two-way radios meet the standards of CAN/CSA-C22.2 and CSA 60079: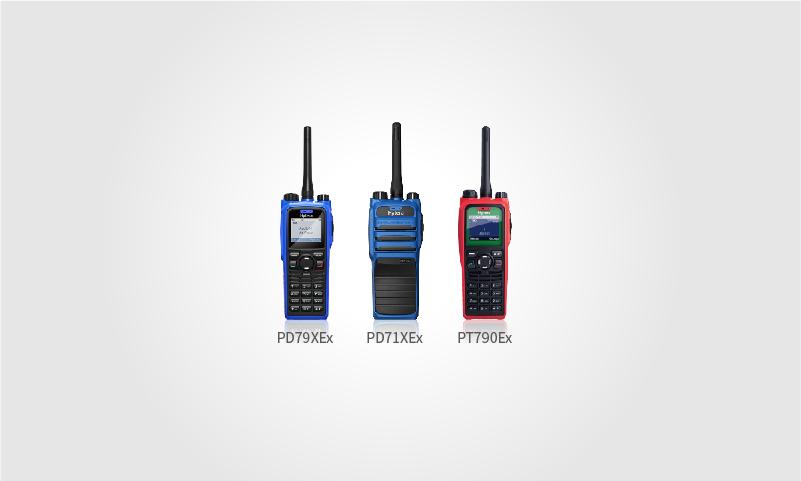 Hytera is a leading provider of innovative Professional Mobile Radio communication devices and equipment. It provides a full range of two-way radios that meet all the international explosion-proof certifications for customers in oil exploration, production, refineries and transportation and contributes to safer workplaces across the world.
Click here to select your explosion-proof equipment!
Next Issue:
Digital communication network for Oil & Gas