Flammable gases and combustible dusts are often present in the energy industry, such as in oil and natural gas, as well as in mining, the chemical industry, firefighting, hazardous chemicals management and airports. In these environments, a spark or burst of energy could cause an explosion, which would require the availability of special explosion-proof devices and equipment to guarantee a safe working environment.
Work safety is a core mission of Hytera. From its years of in-depth research, Hytera has developed a series of explosion-proof radios. Its continuous technological innovation has produced the ultimate explosion-proof performance for its products. Its family of explosion-proof radios have received certifications IECEx, ATEX, FM, CSA, CQST, UL913 and TIA-4950 and approvals for use in explosive gases and combustible dusts environments.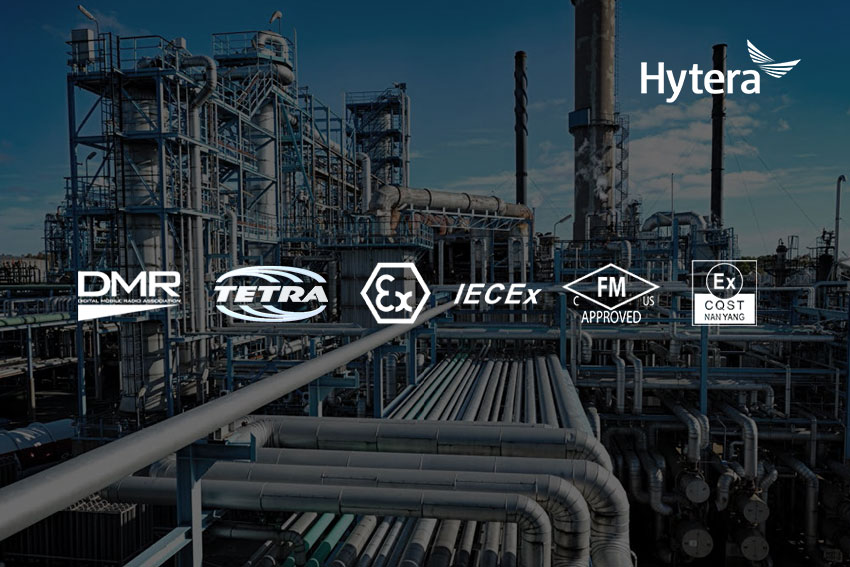 Hytera digital explosion-proof radios meet multiple explosion-proof certification levels and are able to satisfy the needs of a variety of customers. These radios have achieved a series of explosion-proof certification levels, from IIB explosion-proof level to IIC (protection in the most explosive gas environment-hydrogen), and from ib explosion-proof level to ia. Explosion-proof equipment certified with an ib level is for use in zone 1; those certified ia is for use in zone 0.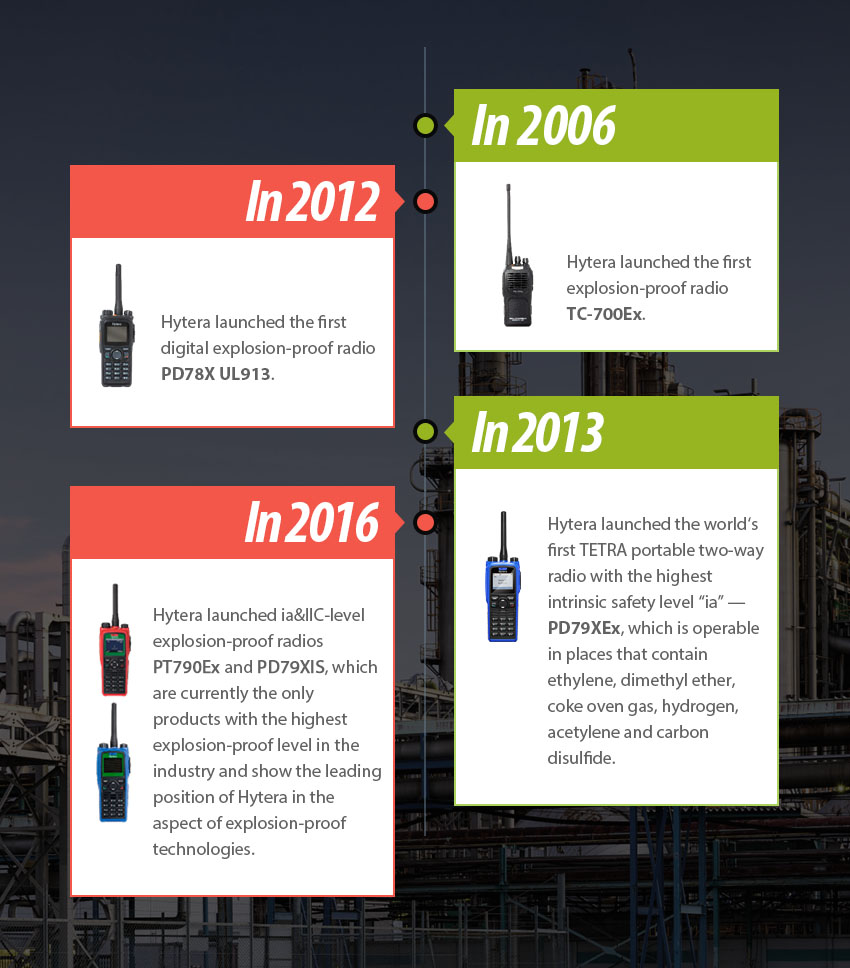 Hytera technological innovation in explosion-proof radios is in line with changing customer needs and has placed Hytera in the forefront of industry development. Currently, Hytera supplies thousands of users in the world with trunking systems and also provides tens of thousands of explosion-proof intercom terminals for the Moscow AO Refinery and Salym Petroleum Development N.V. in Russia, SINEREP Oil and Gas Company in Congo, and Arabian Amines Company in Saudi Arabia.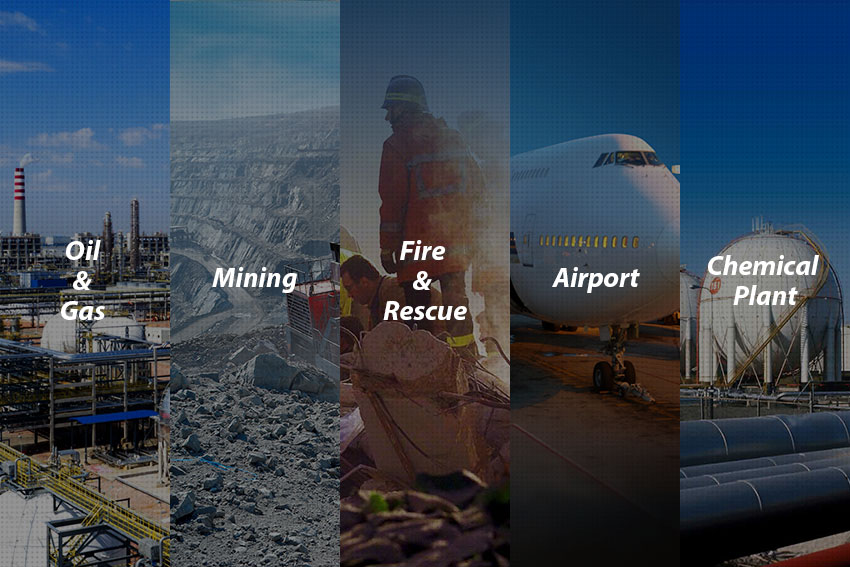 Click here to select your explosion-proof equipment!
Next Issue
What standard should explosion-proof radios meet?
What is the difference between the certification levels IIB and IIC?
What certification and approval has Hytera explosion-proof radios achieved?
Theme in the next issue: Things You Need to Know About Explosion-proof