Mega projects or structures embody breathtaking technological innovation and the great efforts of professionals. People are always amazed by the magnitude, sophistication, and aspiration it represents. While fans from across the world gather in Qatar for the once-in-four-year soccer carnival, it is also the time for Qatar to impress the world with its well-plan and built stadiums and infrastructures.

Construction sites, big or small, across the world have one thing in common. They use two-way radios to improve productivity and workplace safety. It can be analog radios or digital radios, such as DMR and TETRA; it can be walkie-talkies with basic voice call features or professional two-way radios with a full feature set. The choice of two-way radios is determined by a lot of factors, for example, the size of projects, radio frequency licensing, budget, regulation, contractor, etc.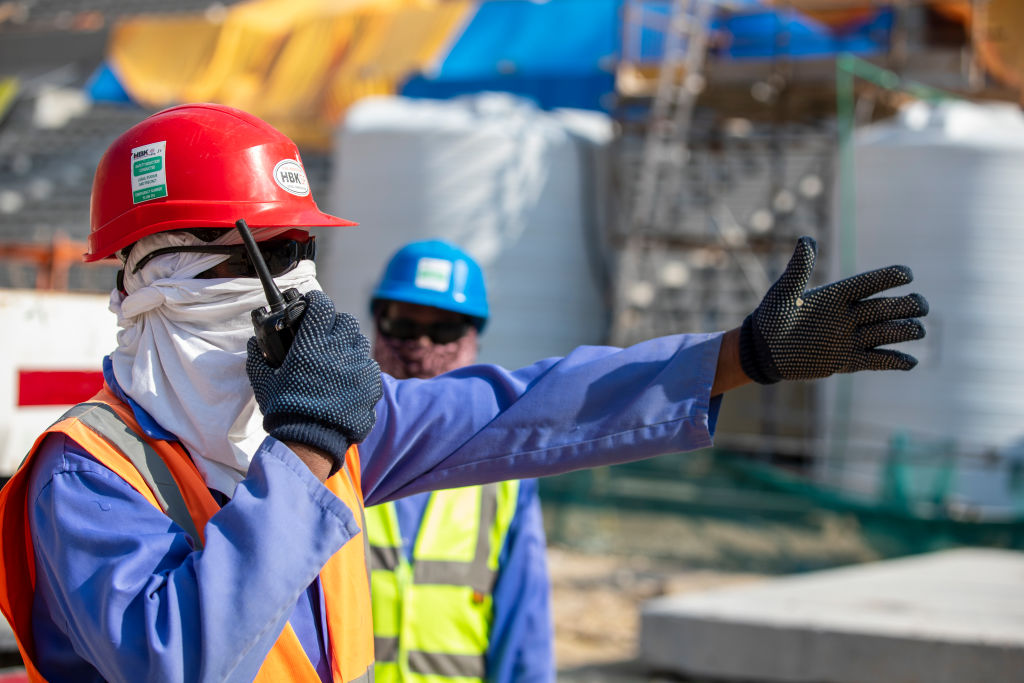 Construction workers in the Lusail Stadium, the venue for the FIFA Qatar World Cup 2022 (Photo by Matthew Ashton - AMA/Getty Images)
For mega projects, the requirement for instant group communications is usually higher due to the large size, complicated structure, and multiple groups. Professional two-way radios become an essential part of every phase on the mega site from initial ground preparation to the final acceptance. No matter you are a sub-contractor or a general contractor, clear communication is pivotal to the successful construction of a megastructure such as the Lusail Iconic Stadium, the largest stadium in Qatar and one of the biggest in the Arab world.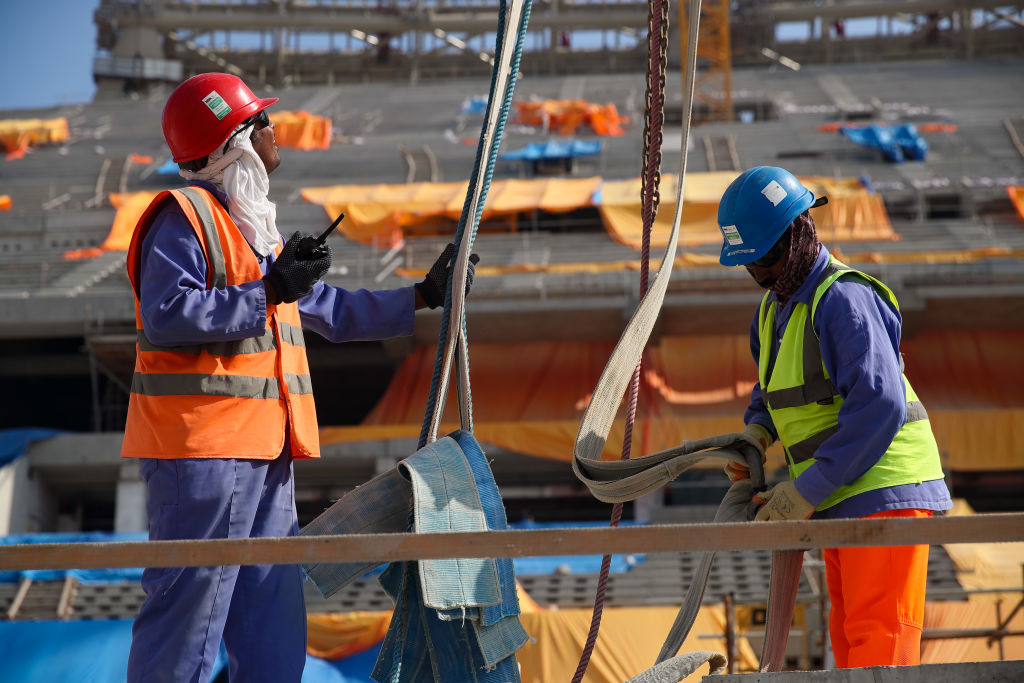 Construction workers used Hytera digital two-way radios to coordinate the crane loading and operation at the Lusail Stadium construction site (Photo by Matthew Ashton - AMA/Getty Images)
What should you look for in two-way radios for the mega site?

Expertise: It is not very relevant to evaluate the expertise of your radio device and solution provider for smaller projects, because what's required is simple push-to-talk. But it's highly important for the mega construction project since it involves a great number of workers from multiple contractors across multiple phases over several years. You need a critical communications solution instead of dozens of two-way radios. A savvy and experienced provider will be proved as a great time and cost saver for you.

Safety: Construction sites are vulnerable to incidents and personnel injury. Professional digital two-way radios include key safety features as the standard offering. Emergency Alarm gives workers top priority to alert the team and supervisor instantly if there is an emergency. If the worker passes out and falls, the Man Down feature will be triggered automatically. The GPS feature enables the supervisor to visualize every worker's position across the open site on a dispatching console. Every call and alarm are recorded by the system for later review.

Durability: You need to make sure the two-way radio reaches a certain level of protection from dust and water ingress since that's what construction workers always deal with. IP67 protection is becoming a standard feature for professional radios; it means the radio is dust tight and can survive water submersion up to 30 minutes. Some of the Hytera radios are even rated IP68. Before a professional radio is ready for sale, it must go through a lot of ruggedness tests, such as 1-meter free fall, humidity, temperature shock, etc.

Transmission: Construction sites are usually in urban environments, where UHF band transmission performs better than VHF. For mega projects, in many cases, the sites are in less populated areas, even in remote places with poor or even no infrastructure; and the operation site stretches across a wide area with a clear line of sight for transmission. VHF may be better in these cases.

Grouping: It is important to be able to segment calls by groups at the site. Regular two-way radios with multiple channels or zoning features are enough for regular projects. But at mega projects, it is not uncommon to have hundreds or even thousands of workers hustling around to fulfill all sorts of different tasks. Professional two-way radio solution comes with a complete system and user management software to accommodate a large volume of users and call traffic in many groups simultaneously.

Output Power: Theoretically the higher the output power is, the longer the talk range or the stronger the signal penetration is. Considering the local authority's regulation and the battery's capacity, you can look for radios with 3-5 Watts power capacity.

For mega projects, there is usually a General Contractor working with multiple subcontractors in parallel or in phases. If the GC has a solid plan for the onsite communications system, for example, it deploys its own two-way radio system onsite or leases the system from a local PMR or SMR operator, the subcontractors should check with the GC first before making the choice. If the GC and subcontractors are going to bring their own radios, it is important to check whether there is a certain level of interoperability for the purpose of better collaboration and unified response to possible emergencies.