ALMATY/SHENZHEN — April 15, 2022 — Hytera (SZSE: 002583), the global leading provider of professional communications equipment and solutions, held its virtual 2022 Kazakhstan partner summit where it introduced new products line and shared channel strategies as well as industry trends under the theme "Make Connections, Lead the Future".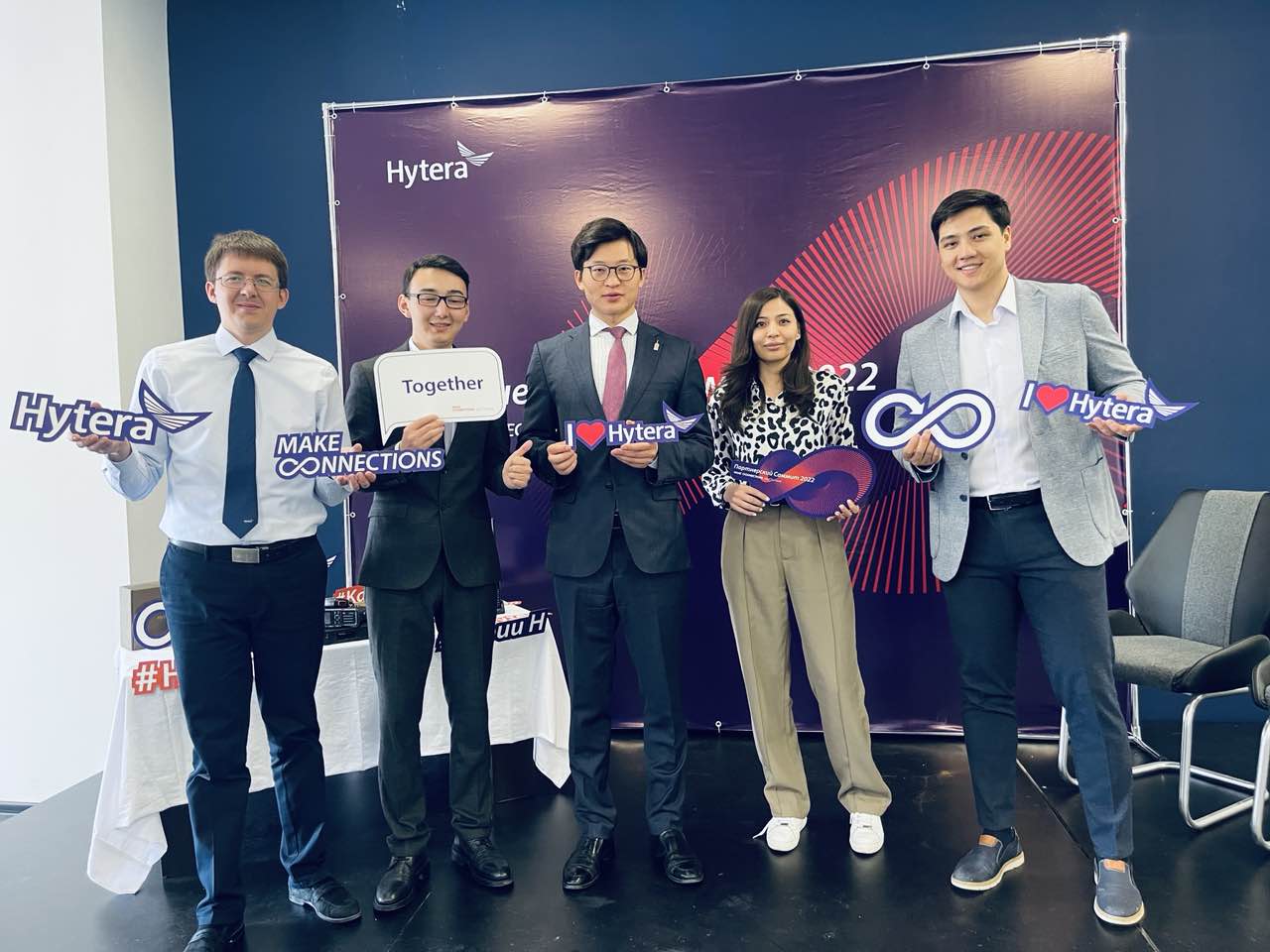 Hytera Kazakhstan team
The new product lines that were introduced to the attendees are Hytera H Series DMR radio terminals, AP/BP Series business radios and TETRA Integrated Base Station. Each of them is targeted at niche markets to which the company attaches great importance.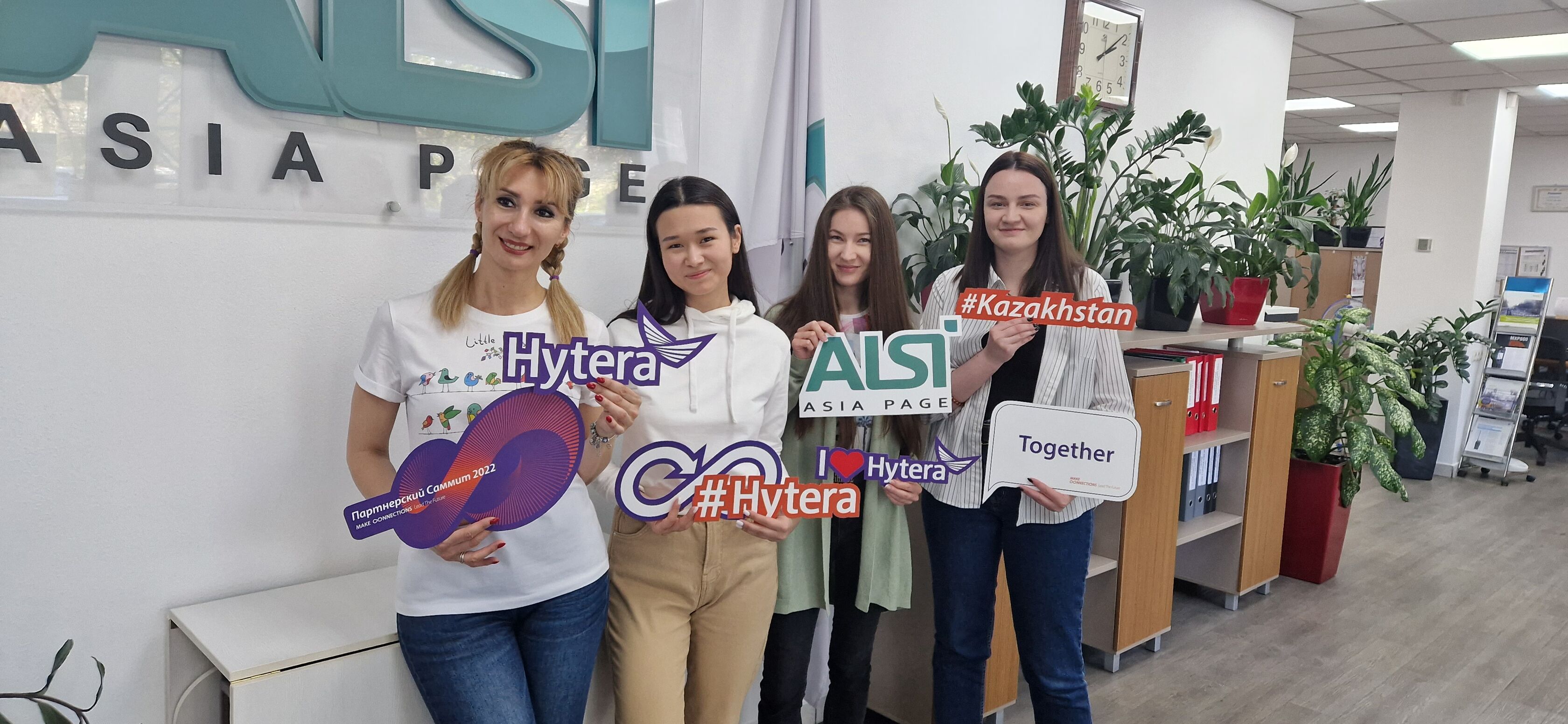 Hytera distributor Alsi-Asia-Page shared the picture with the theme "Make Connections, Lead the Future"
H Series Radio Terminals
The H Series integrate Hytera's latest advances in hardware and software technology to put ultra-reliable, highly ergonomic radios with greatly enhanced functionality into the hands of critical communications users.
They are designed to meet and exceed the increasingly complex and demanding communication challenges facing public safety, energy, transportation, utilities, commercial and other industry verticals.
AP/BP Series Business Radios
The new generation business radios will provide users with instant, enhanced communications, enabling them to work more efficiently and productively. The AP5 range is fully analogue, while the BP5 range is both digital and analogue.
The AP5 and BP5 series radios are the perfect tools for coordinating business operations and enabling instant group communications, helping you to work more effectively, safely and productively. A wide range of accessories is available for both series.
TETRA Integrated Base Station
The brand new Hytera Integrated Base Station (iBS) is a game-changing, multicarrier technology based TETRA base station, driven by state-of-the-art Software Defined Radio (SDR) techniques to provide up to four carriers in a single compact unit, offering the highest level of performance in a single, lightweight and compact device.
Suitable for outdoor and indoor operation, Hytera TETRA iBS can be easily transported, flexibly mounted, and quickly deployed.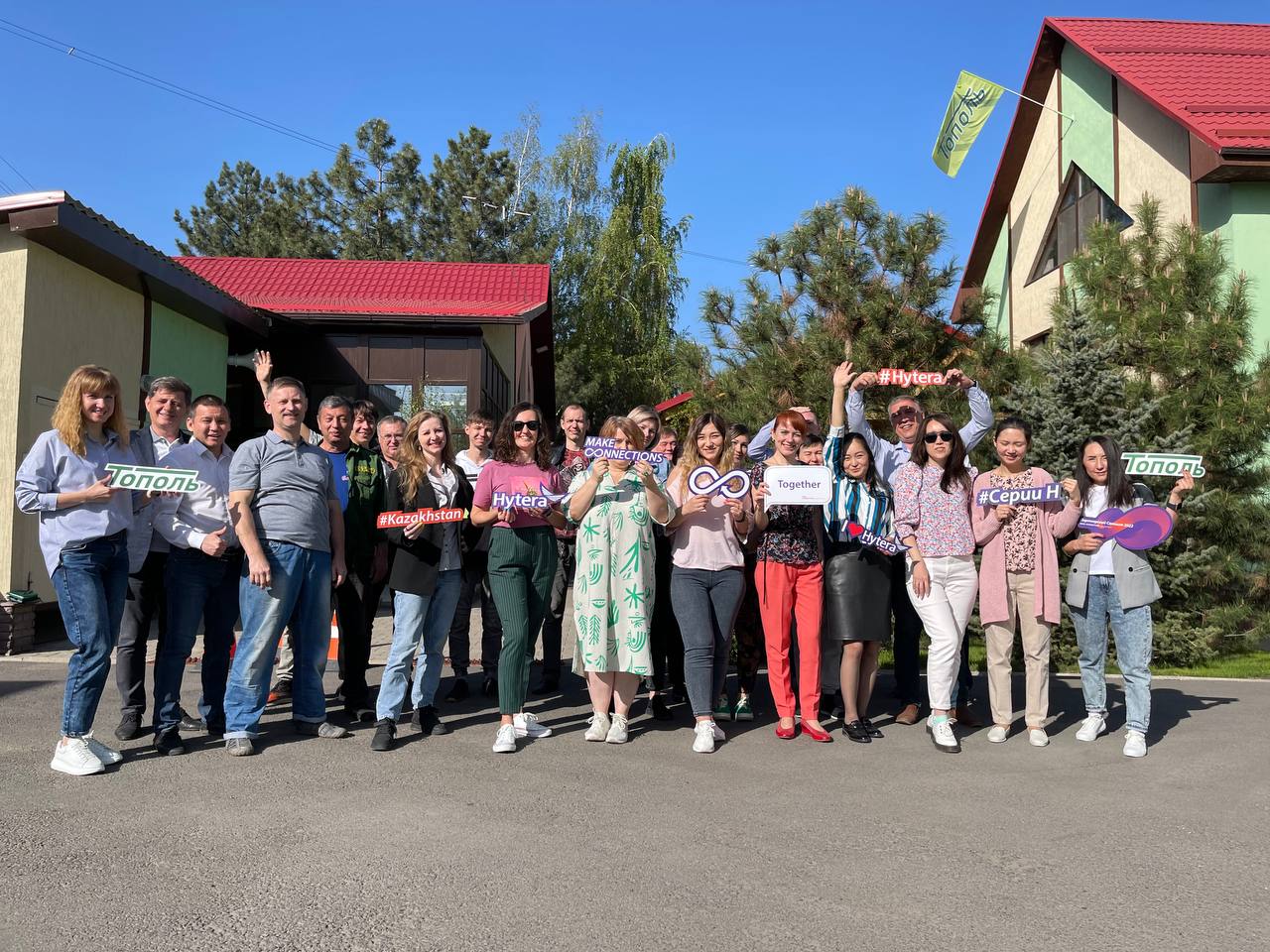 Hytera distributor TOPOL shared the picture with the theme "Make Connections, Lead the Future"
In addition to the introduction of the new products, one part of the summit drew immense interest of the participants. To support partners exploring new business opportunities, Hytera developed diversified channel strategies and promotion policies.
"2022 is bound to be a fruitful year," said Director of Hytera Kazakhstan representative office, Ivan Wang. "As you can see, we have released a lot of products this year. It's true that the market is evolving quickly but Hytera is reacting more quickly."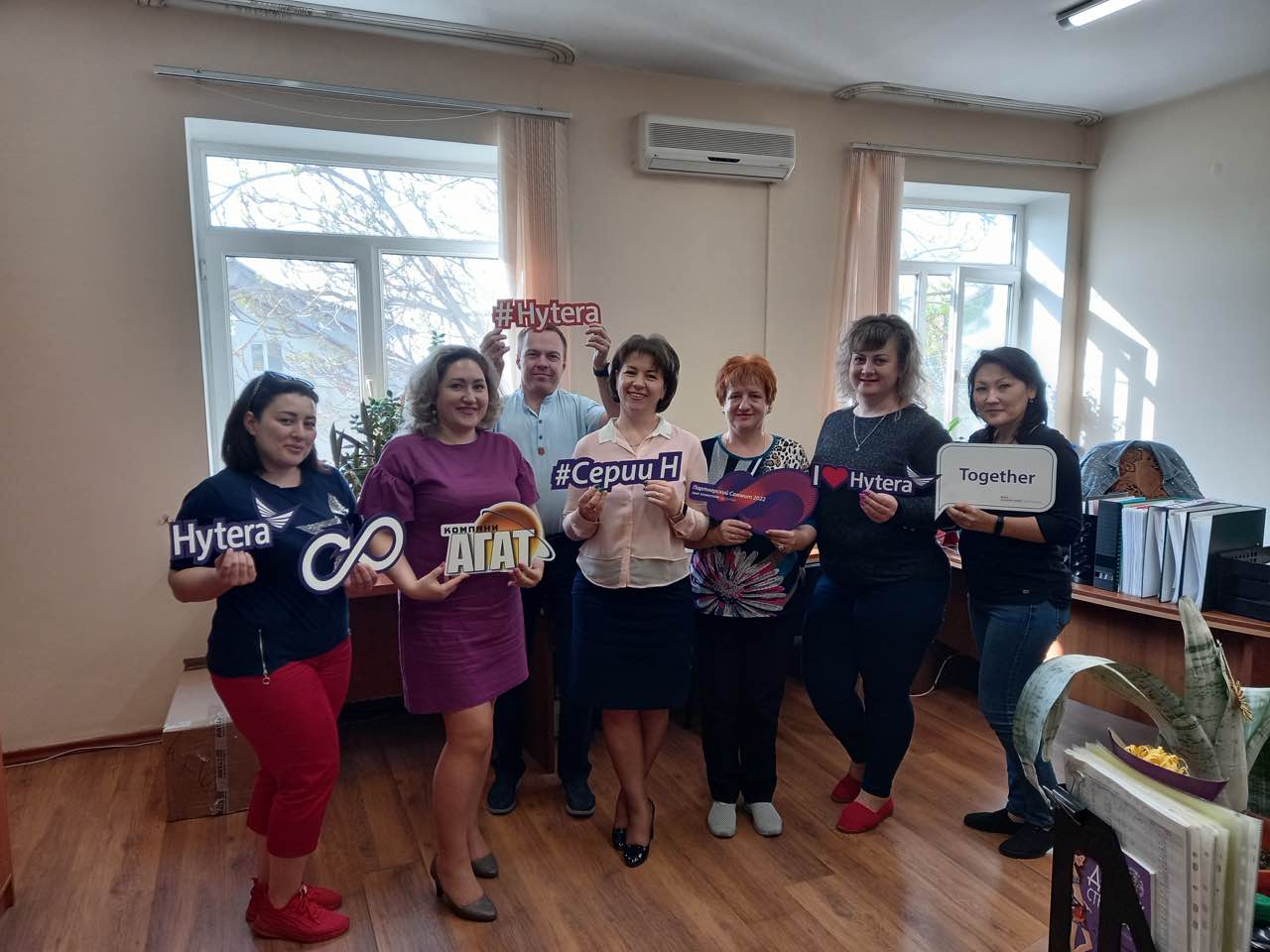 Hytera distributor Agat shared the picture with the theme "Make Connections, Lead the Future"
2022 marks the 15th year that Hytera extended its footprints to the Republic of Kazakhstan. With the support from its partners and the Hytera Kazakhstan team, Hytera products can now be seen everywhere in the country. Its roster of clients in the country includes Nursultan Nazarbayev International Airport, Kazakhstan TemirZholy, JSC AK Altynalmas, Central Asia Gas Pipeline and many others.