A high-end Smart PoC Radio
Hytera PNC550 Assessment Report
by PttCn Radio Assessment Lab
Preface
Nowadays, radio's technologies and application scenarios are becoming diversified. With rapidly development of 4G/5G network, PoC radios are getting more and more widely used. Featuring wide coverage, diversified functions, and ease of use, PoC radios will develop rapidly and apply to a wider range in our daily lives and work. Today, we will introduce a high-end smart PoC radio Hytera PNC550 tested in the PttCn lab recently.
I. PNC550 Overview
The PNC550 package is compact and is similar to a Huawei P30 Pro smartphone package. A standard PNC550 package contains a radio, a battery, a power adapter, a data cable, and a HD screen protector.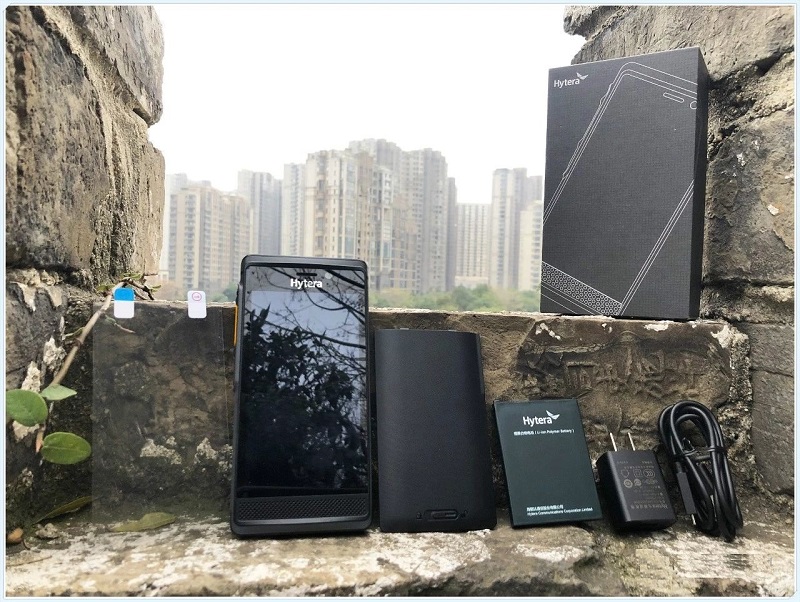 Users can purchase other accessories, such as the protective case, earpiece, desktop charger, tempered glass screen protector, Bluetooth ring PTT, belt clip and car kit based on actual application scenarios.
The 156.5×76×14mm PNC550 weighs less than 250 g. It has a smaller size than an iPhone 8 Plus (158.4×78.1×7.5mm), but only 6.5 mm thicker. In my mind, at least the following three perspectives are considered in the design of PNC550:
1. Ultra-large screen like smartphones
2. Appropriate size to ensure convenient operations (in industries such as airports, logistics, and customs, a too small sized device is not user friendly for those working personnel who always need to wear gloves)
3. High dustproof, vibration-resistant, and waterproof quality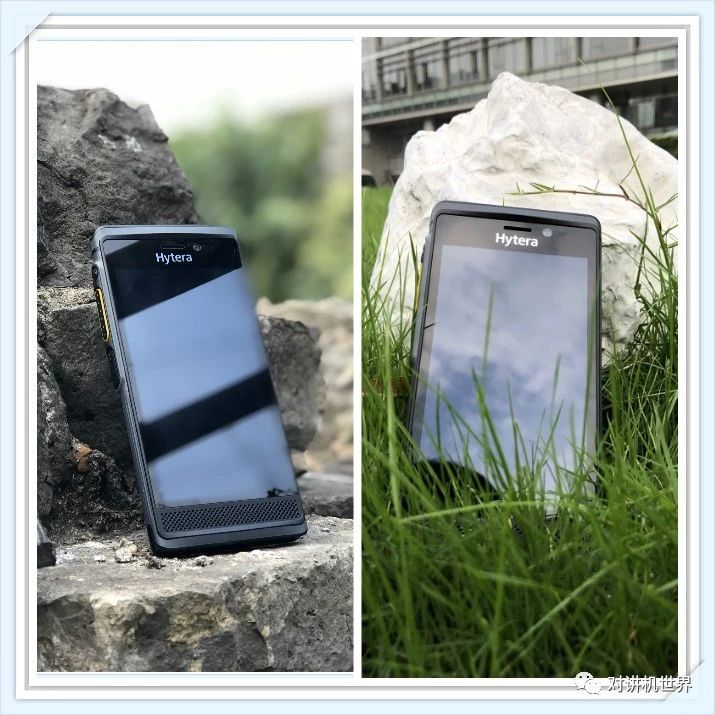 Hytera PNC550 is equipped with a 5-inch HD touchscreen with a resolution of 1280×720, which is basically the same as that of an iPhone 6 or iPhone 7. The displayed content can be clearly viewed without any uncomfortable feeling. Similar to that of a smartphone, the screen's upper part contains a receiver and a front camera (8MP). The screen's lower part contains a bar speaker and a microphone. Unlike a smartphone that has a flat screen, the PNC550 screen is bulged in the surroundings and sunk in the middle. This design protects the screen when the radio falls down.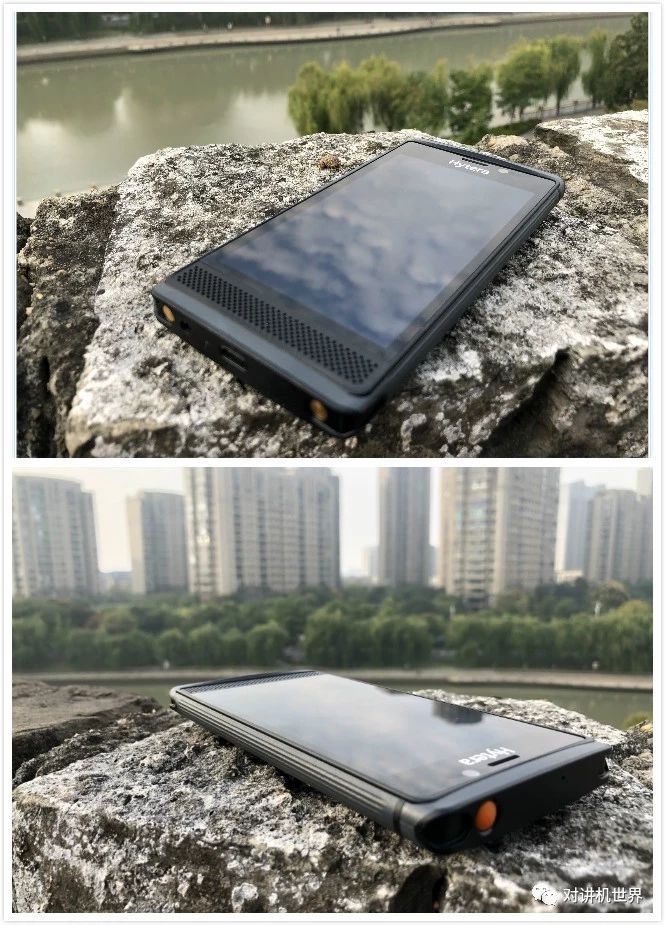 On the left side of the device, there are four keys: power on/off, PTT, volume up, and volume down. The PTT key is about 30 mm long and surrounded with orange edges. There are six orange bumps in the middle to ensure accurately pressing the PTT key. The power, volume up, and volume down keys are round. The design is simple and beautiful. In other parts on the left and right sides, anti-ski and frosted texture design is adopted.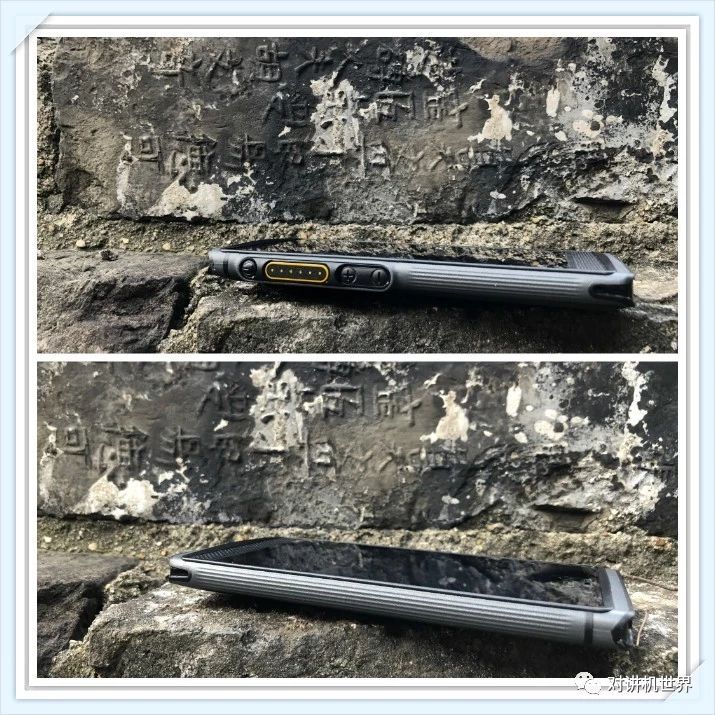 The top and bottom part design is also simple. In the top right part, an orange emergency button is provided. The slightly convex key can facilitate pressing and prevent accidental touches. In the bottom part, there is a round metal plane on both the left and right sides for charging. And there is an earpiece port near the left side, a data cable (type C) port in the middle.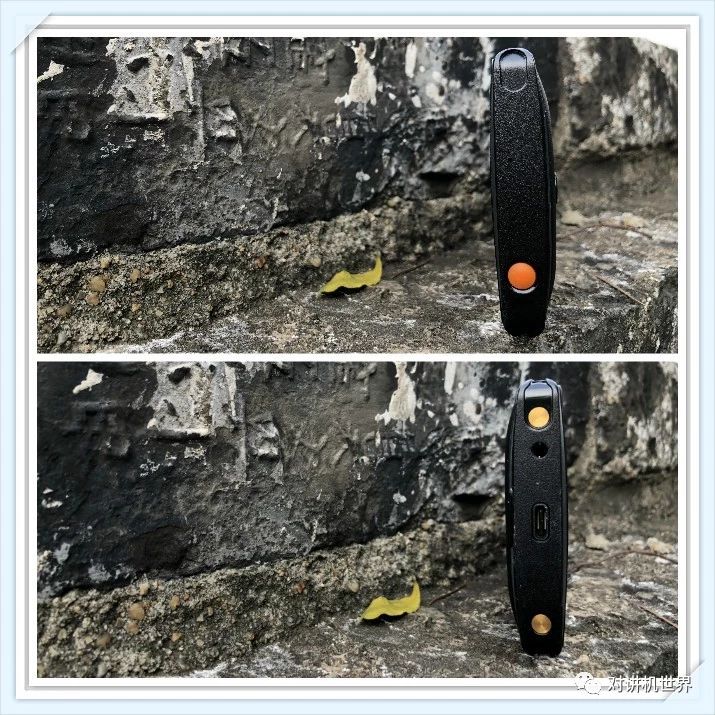 The radio's back design is similar to that of a mobile phone. In the upper middle part, there is a camera (13MP) and a flashlight. Under the camera, it is a rear cover. To ensure the reliability of battery installation and water resistance, a rear cover lock is designed in the lower part of the rear cover. The lock is locked when you slide it to the left and unlocked when to the right.
Now you may have had a vivid understanding of the Hytera PNC550 appearance and some parameters. Among PoC radios, PNC550 is outstanding for the appearance design. In addition to a beautiful appearance, powerful features are very important to attract users' attentions. Next, let's see what PNC550 can do.
II. Hytera PNC550 Features
PNC550 has a core self-developed software. This app also has simple design and includes group PTT call, video call, the messaging (P2P and group), contact, video uploading, emergency alarm, and setting features. It is easy to use. The following will describe several tests.
Test 1: audio fidelity
The test was conducted at Starbucks, Jingxin Square, Jiangbei New District, Nanjing, China. The following table shows the tested devices and their purposes.
| | | |
| --- | --- | --- |
| Device | Purpose | Remarks |
| Two PNC550s | One is used to initiate calls, and the other is used to receive calls. | The PNC550 to receive calls is set to six-level volume . |
| iPhone 8 Plus | Collects audio and converts it into text. | The iFlytek app is installed. |
| iPhone Xr | Takes phones and records videos. | |
| iPhone 7 Plus | Records and plays audio. | |
We selected this Starbucks Coffee because it has large customer flow and a noisy environment (conversation, music, and skateboard sound outside).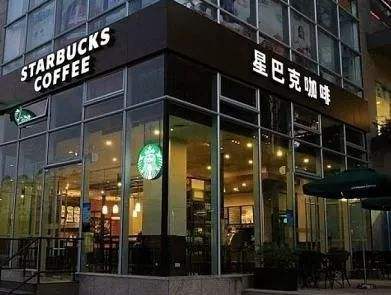 Teammate A selected a corner at Starbucks Coffee to get the device ready for the test, and teammate B went upstairs to a place near the cinema on 4F (also crowded and noisy). B initiated a call to A and played the recorded audio "Today, we test the audio fidelity of Hytera PNC550 in a shopping mall environment." A used the iPhone Xr to take photos after PNC550 received the audio receiving and translated into text with iFlytek app .
The text showed that Hytera PNC550 completed the task. That is, even in a noisy shopping mall, smooth communication is available with a normal audio volume. PNC550 has two microphones and uses dual-microphone noise reduction, which ensures clear audio transmission and receiving in noisy environments, such as shopping malls, trains, and airports.
Test 2: voice volume
Test 1 showed that PNC550 has clear voice transmission. In this test, we will quantify it. PNC550 is configured with a speaker with rated 1W power (Max 2W). In fact, it's a standard configuration in the industry. Most iPhones (especially iPhone 6 and later) that provide good sound quality and high sound volume have a maximum power of 1 W.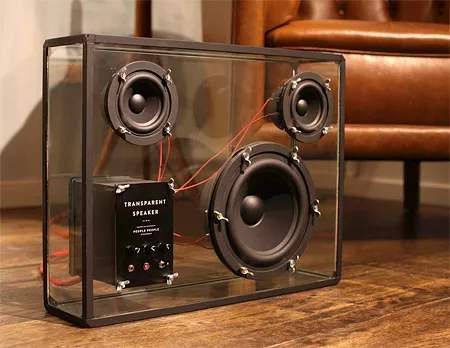 We did a test to compare the PNC550's(1W) audio quality with iPhone 8 Plus by playing a same audio (self-service automated prompt audio of China Mobile). We use a mobile phone to call China mobile and play self-service automated prompt audio in handfree mode. The first PNC550 received the audio and transmitted to another one. At last, we recorded the sound of second PNC550. And for iPhone 8 Plus, we did the same procedure. The data showing at follows: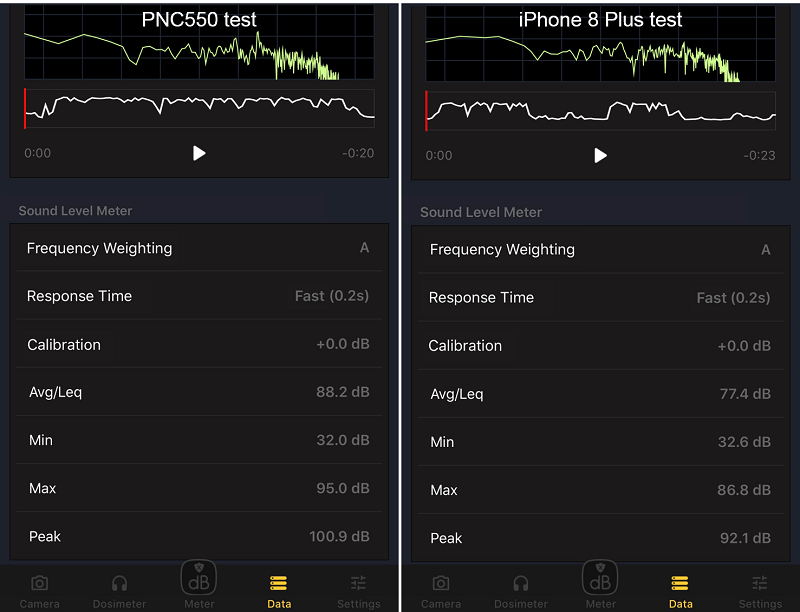 The preceding test data quantifies the PNC550 and iPhone 8 Plus speaker effect. We can see PNC550's sound is much louder than iPhone 8 Plus. No matter the peak or average, the sound gap is about 10dB. (Generally speaking, when the gap is more than 3dB, our ears can clearly identify which sound is stronger and which is weaker). In terms of the voice quality and volume, PNC550 is a reliable radio.
Test 3: HD photographed function
This test aims to test Hytera PNC550 photographing capability. In addition to audio quality, most industries have increasing requirements for images and videos. PNC550 is equipped with an 8MP front camera and 13MP rear camera. This configuration is still very high level.
People may think that a camera's photographing quality is determined by the hardware, and an 18MP camera must be better than a 15MP one. It is not true.
Many people may think that whether the camera of phones or radio good or not is decided by the hardware is good or not. And 1800W cameras must be better than 1500W. Actually otherwise, the picture quality is essentially a math problem, in other words, a software problem. Users see photos. The camera captures basic materials. These materials compose a picture a large amount of mathematic computing and image optimization steps. For the photo quality, camera pixel is just a basic factor.
The cameras for radios and smartphones are designed for different purposes. Smartphones are usually used to take photos of people and scenes. Therefore, smartphone vendors focus on people and scene image optimization, while radios are usually used to collect authentic and clear on-site information. The following figures show the photos taken in the morning, in the afternoon, and at night.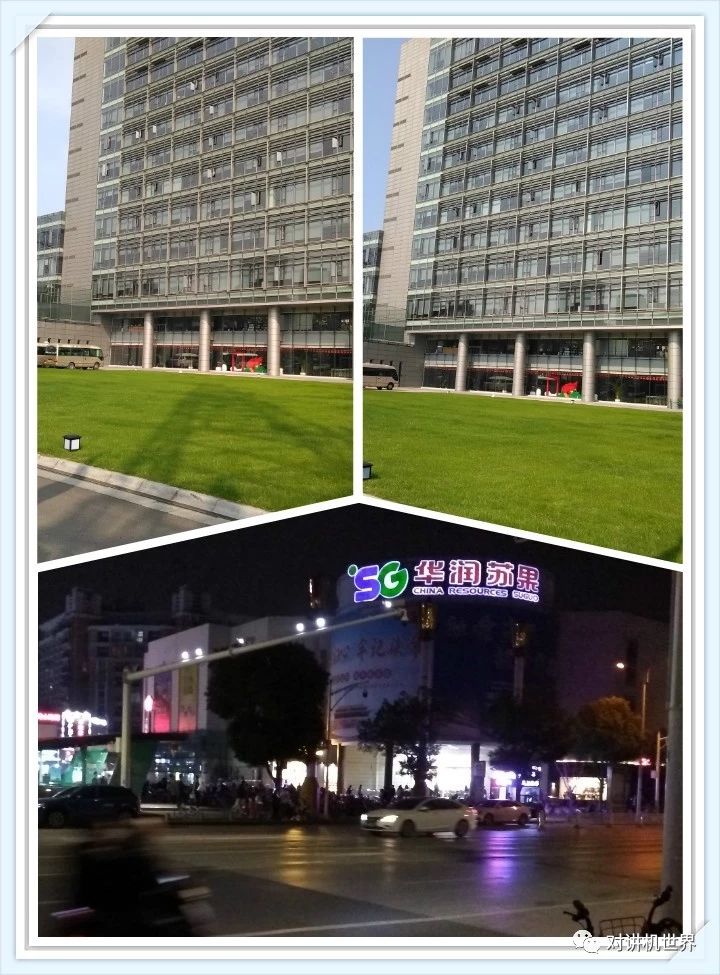 Regardless of the day or night time, PNC550 completes photographing properly and can meet requirements in application scenarios, such as during law enforcement, in trains, and at airports.
Test 4: backup time and charging time
Backup time is also an important feature for radios. And we did test for this. Hytera PNC550 is equipped with a 4000 mAh Li-on battery and supports 2 A fast charging.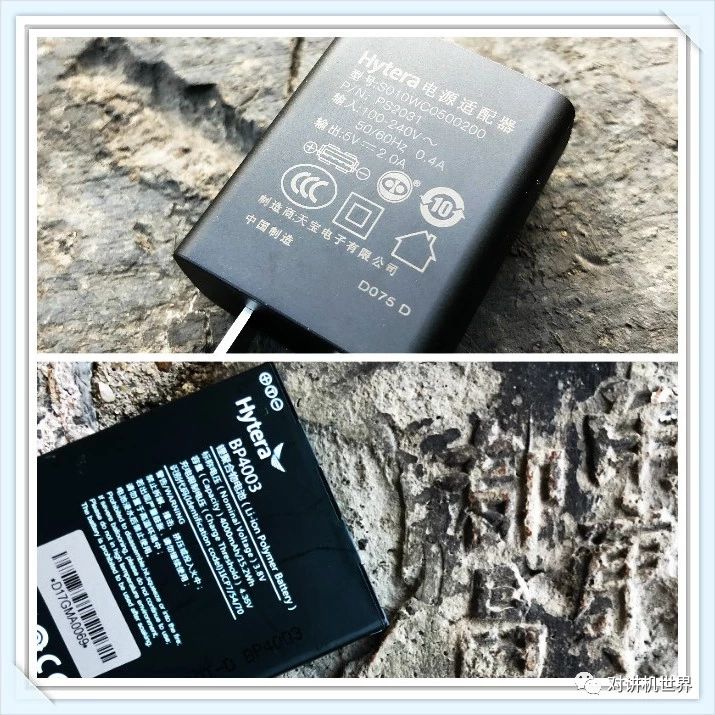 The following table lists the tested data.
| | | | |
| --- | --- | --- | --- |
| Scenario | Start Time | End Time | Duration |
| 1. Standby mode | 12:43, October 24, 2019 | 21:33, October 27, 2019 | 56 hours and 50 minutes |
| 2. Charging | 09:18, October 23, 2019 | 12:43, October 23, 2019 | 3 hours and 25 minutes |
| 3. Call mode | 14:34, November 23, 2019 | 16:37, November 25, 2019 | 21 hours and 17 minutes |
| 4. Recording videos | 09:37, November 21, 2019 | 16:58, November 21, 2019 | 7 hours and 21 minutes |
As shown in the preceding table, PNC550 can work for 56 hours and 50 minutes in standby mode. We have tested two scenarios. One is the online standby time, and the other is the offline standby time. 56 hours and 50 minutes is the online standby time. The offline standby time can reach up to 72 hours. The PNC550 charging speed is moderate but acceptable. For example, a Huawei Mate 9 with a 4000 mAh battery can be fully charged in about 110 minutes. However, PNC550 with a same-capacity battery needs to be fully charged in 205 minutes (3 hours and 25 minutes).
Users focus most on the backup time in call and video recording modes. We simulated the interaction frequency required in working mode and tested that the PNC550 backup time was about 21 hours and 17 minutes in call mode and 7 hours and 21 minutes in video recording mode, which can meet users' working requirements in various industries.
Test 5: call quality in ultra-low temperature environment
In addition to powerful features and long backup time, PoC radios can provide stable communication in harsh or special environments. That is why mobile phones cannot be used as radios. PNC550 has passed Chinese SRRC, CTA, and CCC certifications, the United States military standard and FCC certifications, European CE certification, and Korean TTA and KC certifications. The PNC550 is IP68 rated, with a waterproof depth of 1 m, anti-fall height of 1.2 m, and working temperature of -20℃ to 60℃.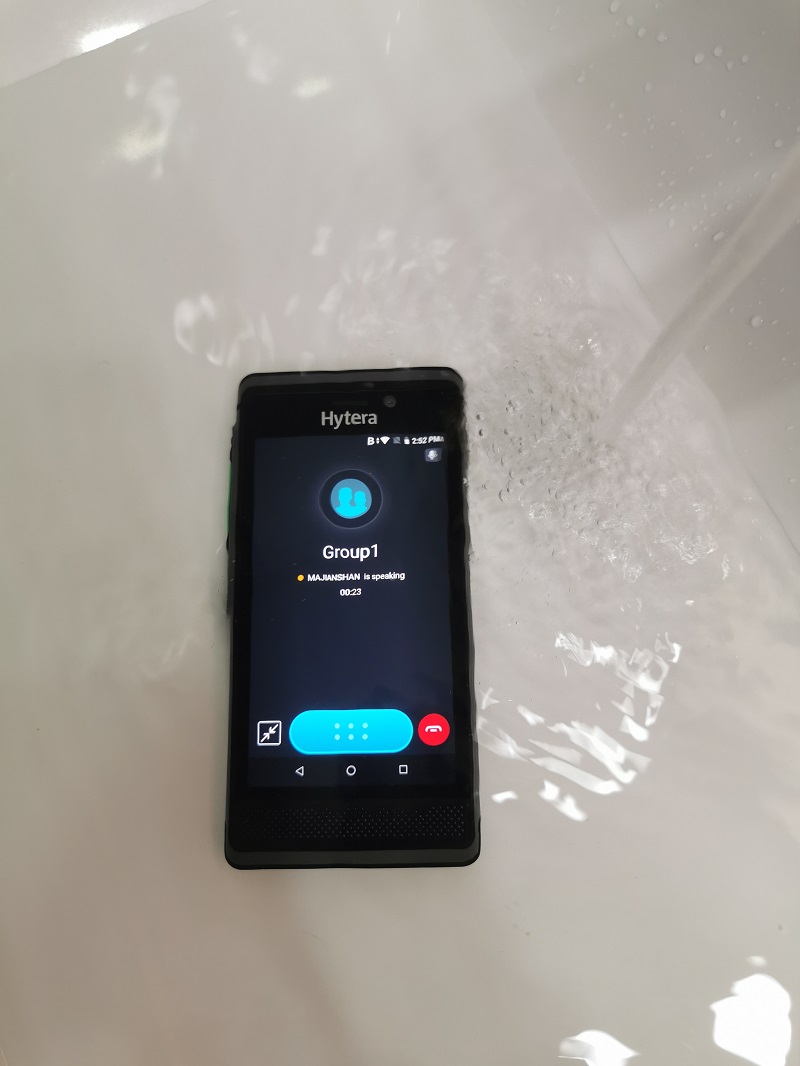 We put a PNC550 in a refrigerator with -19℃ temperature for 1 hour. Then, we used another PNC550 to communicate with it. The call connection and answering were normal. In this test, we did not compare PNC550 with an iPhone.