The previous two issues explained how Hytera integrated wireless communication solution facilitates the exploration and drilling, oil and gas recovery, pipeline transportation and oil depot storage in the upstream and midstream sector of petrochemical industry. The extracted crude oil and oil products, after long distance transportation, are delivered to downstream distribution networks to be refined and processed into a variety of chemical products. In the whole production process, the major concerns are how to ensure the safety of production and emergency communication needs and how to connect the two generations of equipment seamlessly after each upgrading of communication network. In this issue, we will explain how Hytera solution enhances work efficiency and safety in oil and gas refinery.
Refinery-Intelligent Management
Intelligent Communication Platform
Intelligent communication platform provides a smooth and reliable intercommunication between public network, broadcasting and PMR network.
Video surveillance, RFID tags used in patrol solution and remote sensors play very important roles in refinery management. These monitoring devices can be connected wirelessly through Hytera intelligent communication platform for safer production and higher working efficiency.
Benefits
Integrated communication platform
Making communication between different networks possible and convenient.
Making communication always easy
With multiple and flexible coverage solutions, an overall coverage can be achieved, even in blind areas including electromagnetic infrastructure area and basement.
Smart Work Order System
Innumerable information from production equipment, monitoring devices, assets and patrol personnel are gathered together every day. How to handle such a large amount of information has always been a major concern of managers. Hytera designs a smart work order system particularly to process the data from different sources and dispatch work orders automatically. It would be more efficient with Hytera multi-mode terminals with industry APPs.
Benefits
Enhanced efficiency
Through one single device, users can have an instant communication and access the data they require as well.
Increased productivity
To provide your teams with the timeliest, most accurate and effective messages.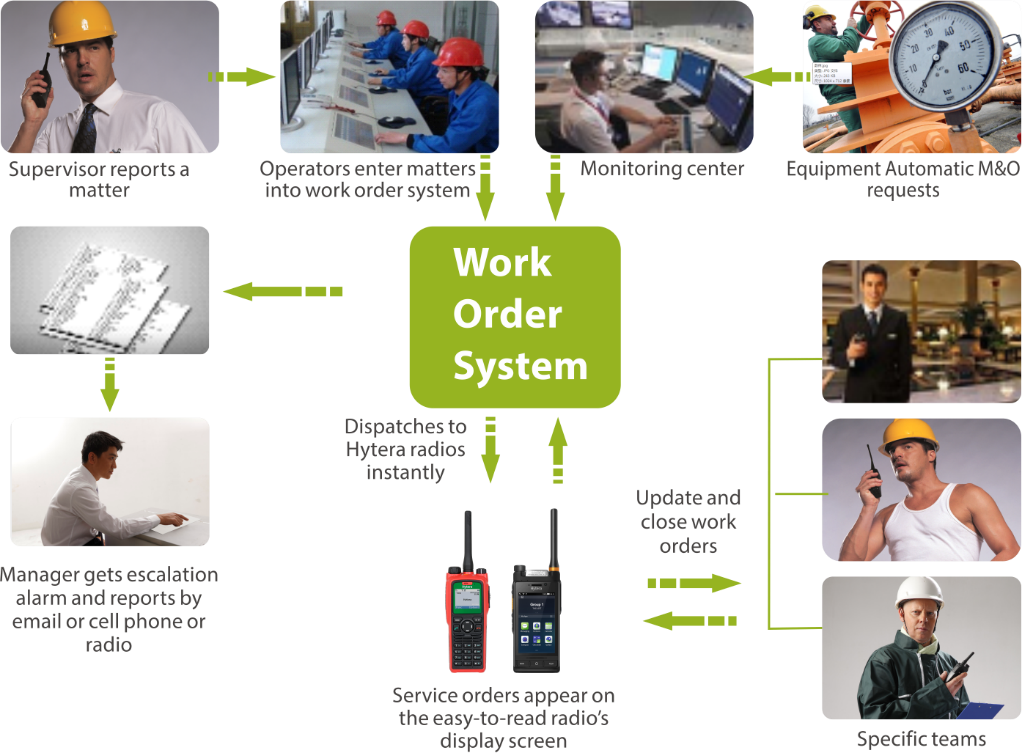 Faster response
Your teams can have a better coordination and a faster response to their missions and incidents.
Intelligent Indoor Positioning
To be healthy, safe and environment friendly (HSE) is always one of the most important factors that should be considered in oil and gas refinery. Knowing exact locations and working states of all your staff would be an effective way to improve your level of HSE and working efficiency. Poor GPS signal, however, makes it impossible to track the real-time locations of your staff. Hytera intelligent indoor position service can effectively track the real-time locations of the staff through radios and location tags.
Benefits
· Providing safe working environment
· Workers' real-time location for better dispatching
· Online tracking enables knowing working states of workers
· Preventing unauthorized entry into key area. In the case of the violation of regulations, an alarm will be triggered immediately and inform unauthorized staff to leave the area.
· Each area is labeled a different explosion-proof safety level. Once a low rating IS radio enters a high rating area, an alarm will be triggered.
Recommended Products
Command and Dispatch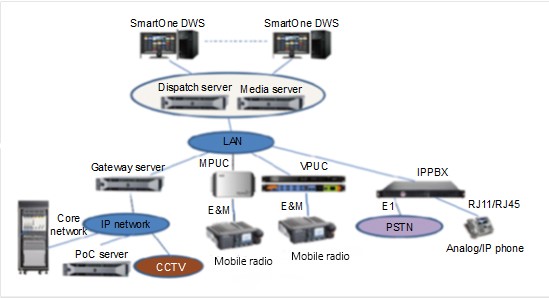 PUC Multimedia Command and Communication Integration Platform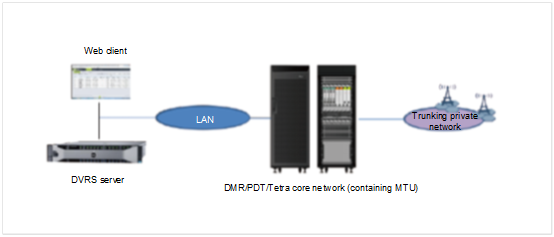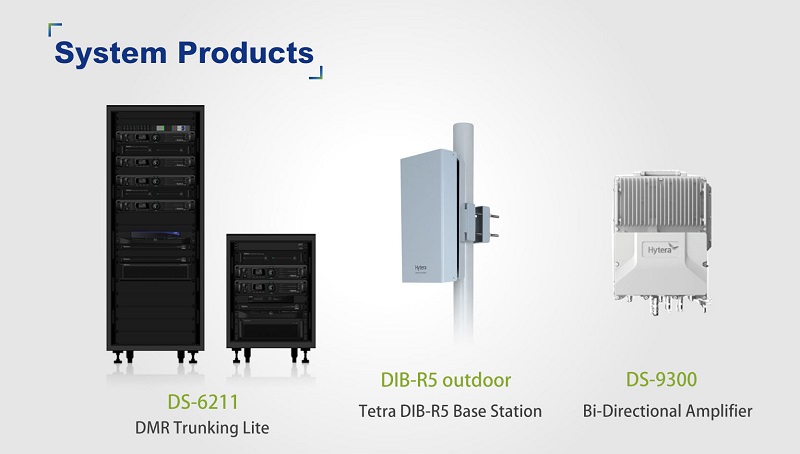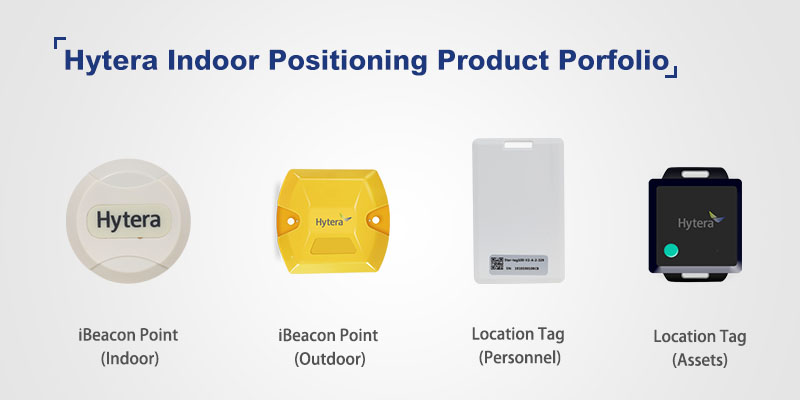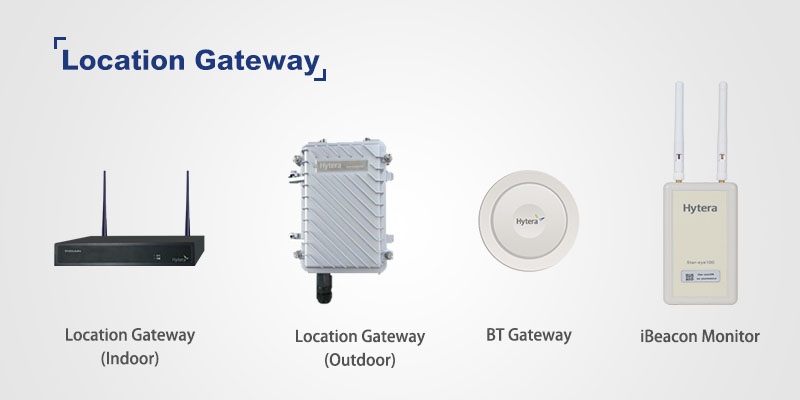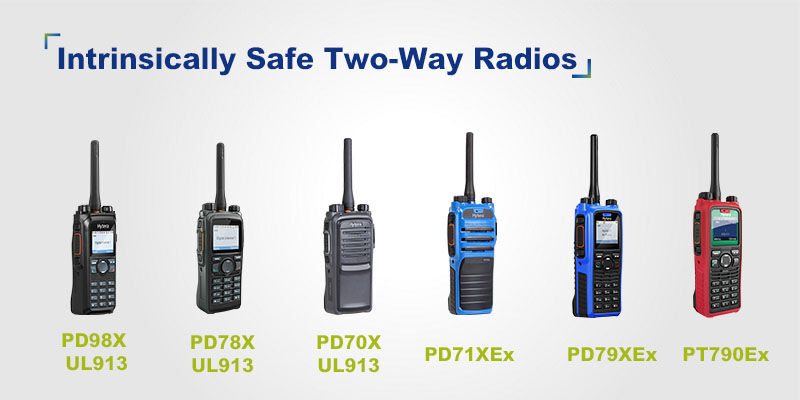 Click here to learn more about Hytera intrinsically safe digital radios.