CCWeek 2020 online conference and exhibition takes place on 2-6 November 2020.
Hytera is delighted to be a headline sponsor for CCWeek 2020 - the new virtual experience showcasing five days of innovative content, cutting-edge technology and virtual networking opportunities.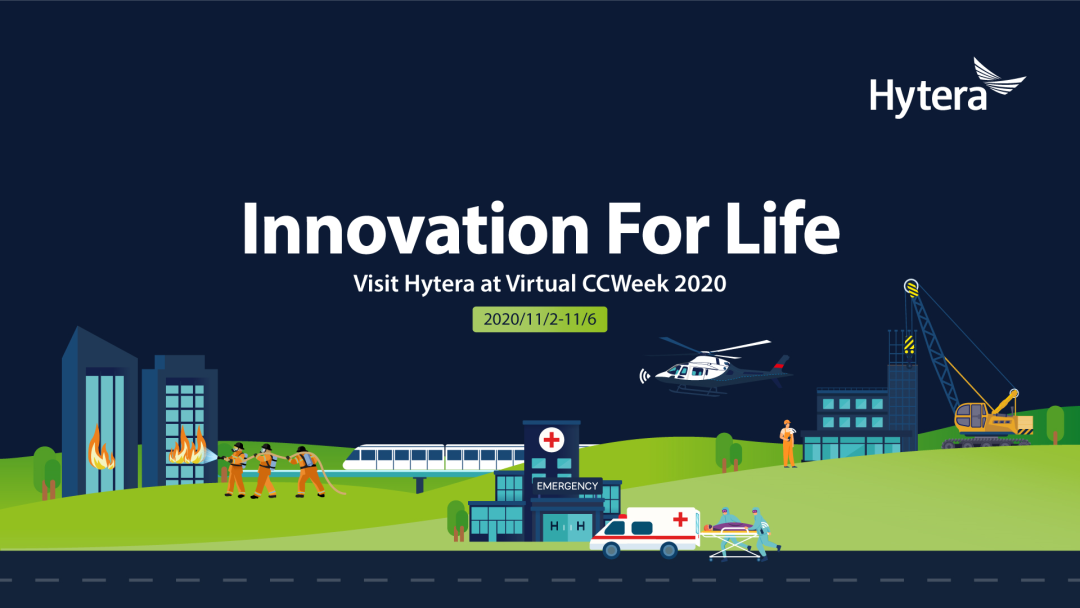 Our CCWeek offering presents a theme on 'Innovation for Life' which promises to demonstrate how Hytera's innovative products solutions can help organisations become more forward-looking in their approach to business critical communications to enable them to operate more productively, efficiently and safely.
We have some exciting new virtual displays and discussions at our booth, including the chance to book one-to-one virtual meetings with an expert Hytera representative. We will be presenting daily workshops as well as live product demos, which you can also access later at your convenience.
Our virtual booth will feature industry solutions including Public Security command and control solutions, Mega-Event Security, and Emergency Response solutions. We will also highlight the market leading Hytera Push-to-Talk over Cellular (PoC) and the HyTalk MCS (Mission Critical Service) PoC solution for operators. We intend also showcase our thought leadership on important industries such as Oil & Gas, Energy solutions.
Look out for some exciting new products, including the new VM580 Bodyworn camera, the PNE380 compact multi-mode technology mesh radio and our latest portable repeater. We will also be showcasing IoT solutions, LTE, TETRA, and our BDA (Bi–Directional Amplifier) RF signal booster.
We look forward to inspiring you at CCWeek 2020 online conference and exhibition!
Register and join us on 2nd – 6th Nov at https://criticalcommunicationsweek-2020.reg.buzz/step/1