Tradeshow Overview:
Hytera's subsidiary company, Norsat, a key player in the satellite communication industry, showcased the latest 5G interference solution and satellite terminals and components at the China Satellite 2020 Conference held in Beijing, China, from October 28 to 30, 2020. The China Satellite Conference is an international event attended by domestic and overseas enterprises in the satellite communications & application field. The China Satellite Conference has been in existence for 22 years since it was first held in 1999. There were multiple highlights at the tradeshow, including a captivating speech by Hytera's General Manager Mr. Wilson Hu on the future of China's satellite industry, who also shared Hytera's plan to expand its satellite communications arm in its overseas offices. At the tradeshow, Norsat also showcased some of its new products from 2020, including its new 5G mitigation solution.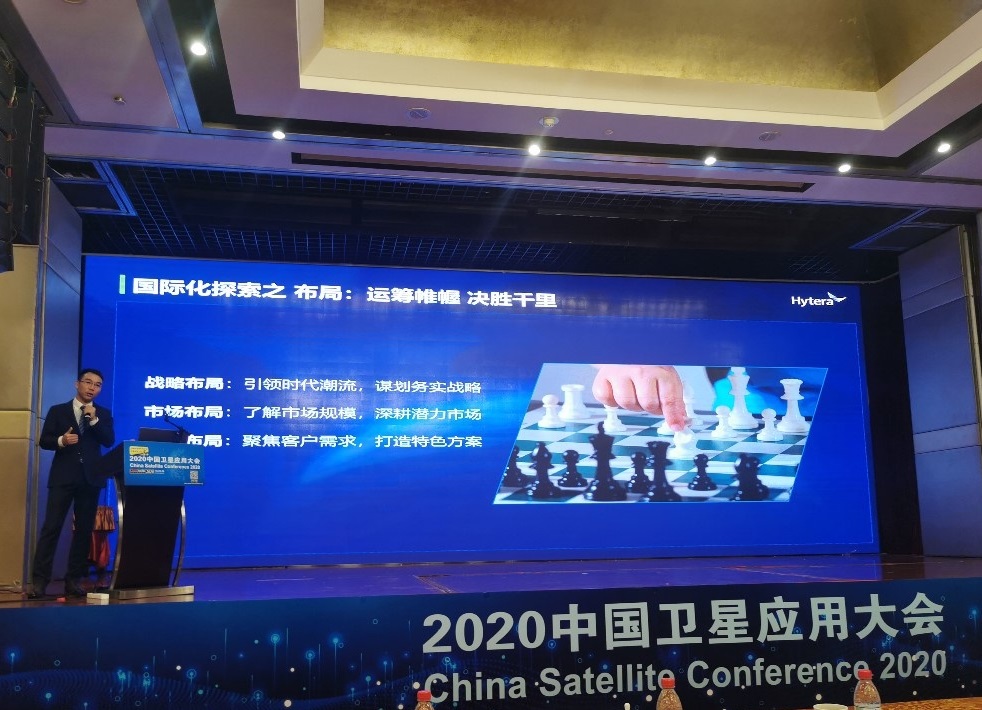 Hytera's Speech on The Need for Collaborations with Domestic Satellite Communication Companies
At the conference, Mr. Wilson Hu, general manager of the satellite communications business unit at Hytera, delivered a keynote speech titled "International Exploration of Chinese Satellite Communication Enterprises". He noted that the Chinese satellite industry was poised to boost growth due to the "New Infrastructure" policy. While some satellite communication companies are growing rapidly domestically, they must actively explore more opportunities to position themselves as global players. As an international company, Hytera hopes to collaborate with domestic satellite communication companies to expand the overseas markets and facilitate China's satellite industry's vigorous development. Hu's speech captured the audience's attention and attracted many industry insiders to the Norsat booth.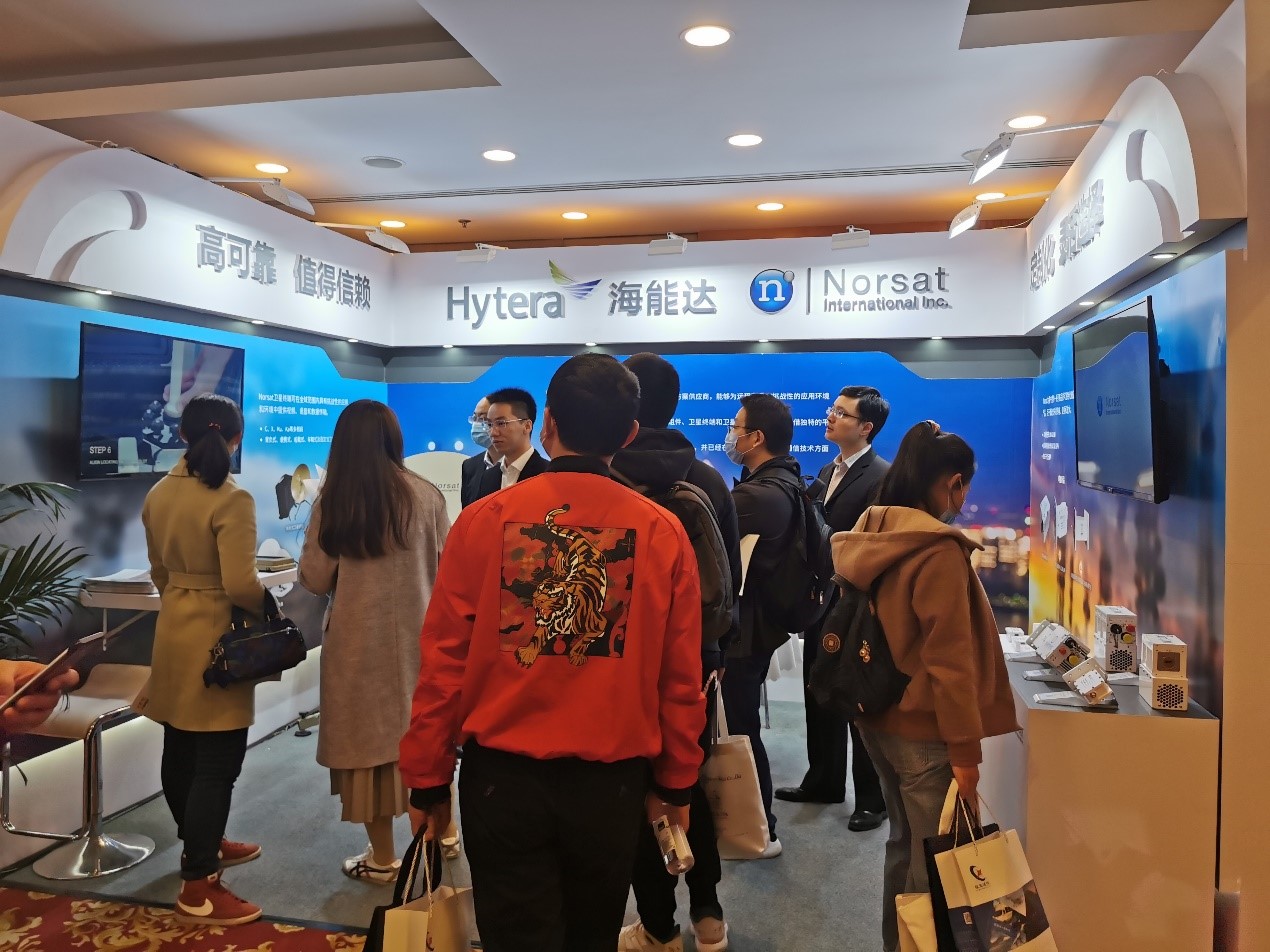 Hytera's Expansion of Satellite Communications Units
There is a high degree of overlap between the customers for PMR networks and satellite communications, as they rely on both for mission-critical communications and extending network coverage. Hytera has been a global leading PMR solution provider for more than 20 years. With a strong customer base and a deep understanding of customer needs, Hytera will actively develop satellite communications solutions and work with partners to explore business opportunities in the overseas market.
Norsat Showcases New 2020 Products:
Norsat showcased its latest 5G interference components (the eBPF-C-5 and 3200-sBPF), as well as its 12W Ka-band BUC and GLOBETrekker terminal at the show.
The C-band 5G Interference Solution is Norsat's latest product offering for C-band operators that require 5G interference mitigation. With the onset of 5G, there is a need for specialized products to block or prevent interference from 5G base stations in proximity of C-band ground terminals. Norsat's solution comprises of interference suppression C-Band LNBs and specialized bandpass filters for effective satellite communication
The 12W Ka-band BUC, the first Ka-Band BUC in Norsat ELEMENT Series, is a light weight, power-efficient radio-frequency block upconverter. It is customizable to meet the diverse needs of customers.
The portable satellite terminal GLOBETrekker is the world's most intelligent fly-away satellite terminal. With a modular architecture that enables easy component swapping in the field, a simple one touch interface, and intelligent LinkControl™ software for automatic satellite acquisition, the GLOBETrekker is both powerful and easy to use.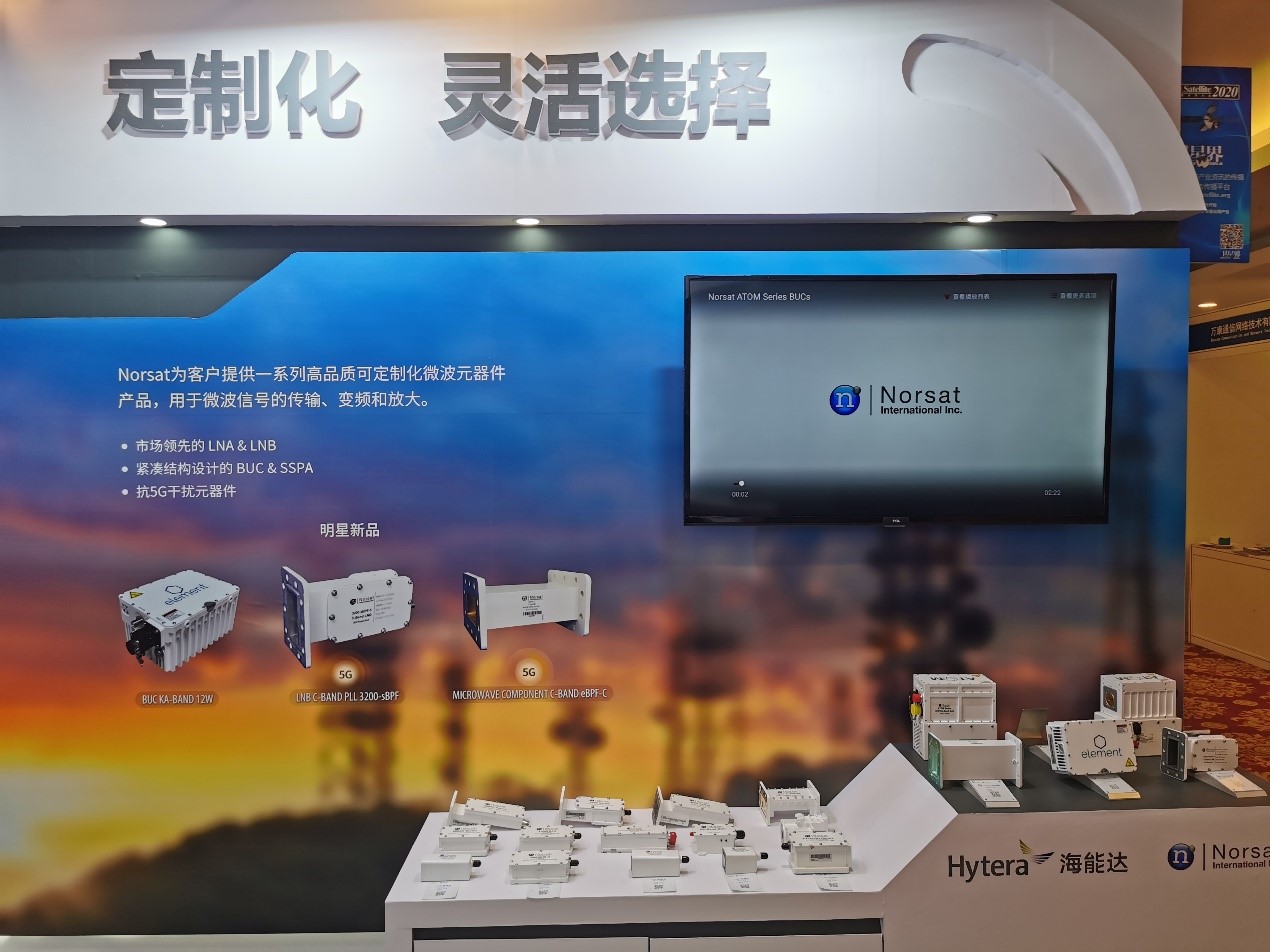 Hytera will continue its R&D efforts to better serve the global satellite communications market
As a supplier of ground equipment and terminals for Satellite Internet, Hytera is active in the low-earth orbit (LEO) satellite industry in recent years. Hytera combines the advantages of broadband LEO satellite communications with 5G technology and invests in the satellite-terrestrial communication systems. At present, Hytera has a wide range of satellite communication products, including low noise blocks (LNBs), block upconverters (BUC), and fixed or drive-away satellite terminals. Those products are widely used by government and public safety, aerospace, ocean navigation, railway transportation, mining, satellite broadcasting and video, telecommunications coverage, and more industries users.
In the future, with continuous R&D investment, Hytera will continue to integrate the advantages of the latest PMR technology with Norsat satellite communication technology in delivering more advanced products to the global market.