Almaty, Kazakhstan - September 29, 2022 - Hytera Communications (SZSE: 002583), a leading global provider of professional communications technologies and solutions, provided the Almaty Marathon with a Digital Mobile Radio (DMR) communications system. The system was used by the on-site security personnel and emergency medical services (EMS) to ensure smooth running of the event and athletes' wellbeing.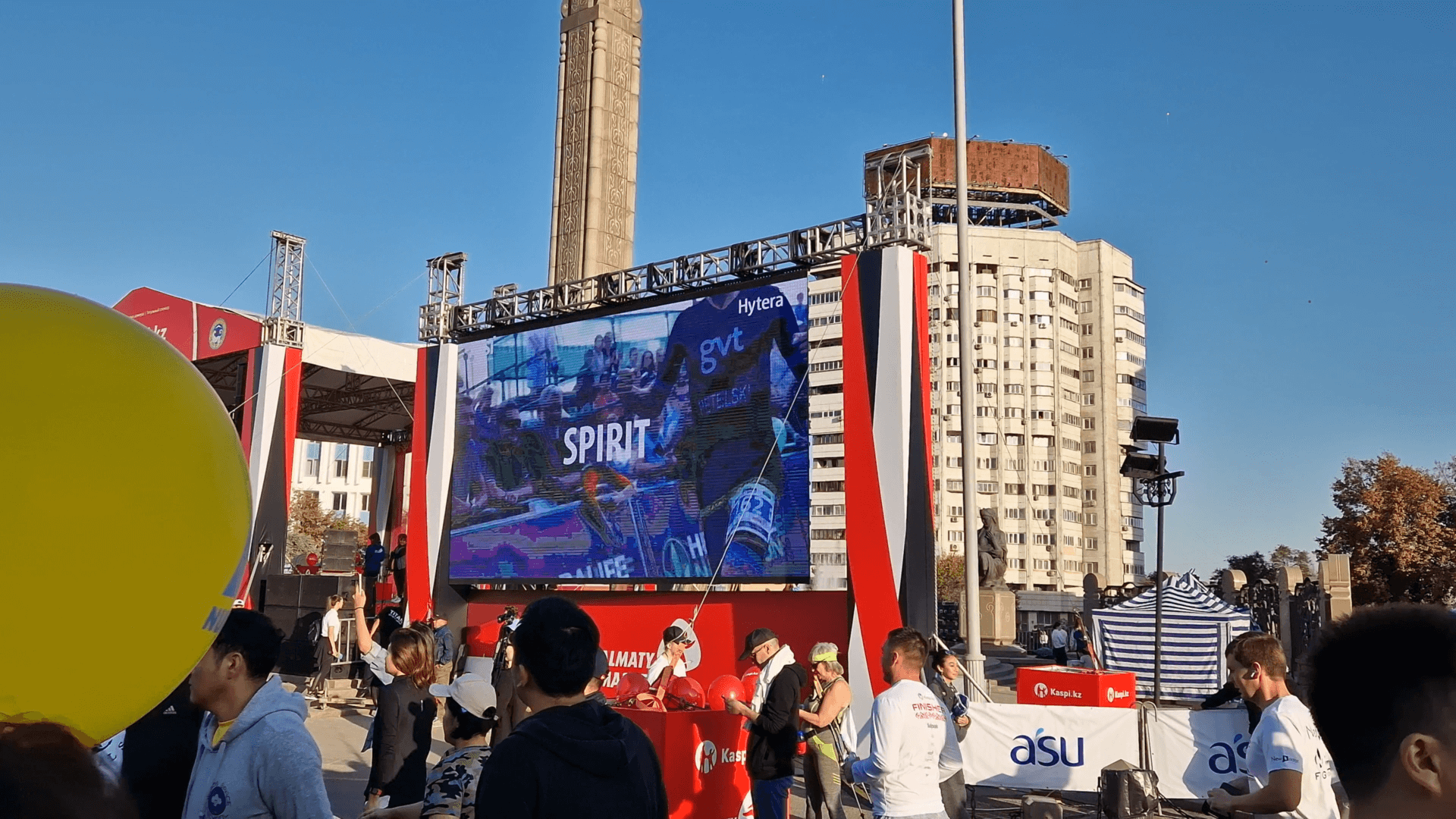 The Almaty Marathon is the largest running competition in Central Asia and has been held since 2012. This year, the Marathon received 12,000 sports enthusiasts from all across the Central Asian countries and beyond.
As the official communications system provider of the event, Hytera was tasked with the mission of providing the on-site personnel with a reliable and efficient solution for event communication and coordination. The DMR system, comprising multiple portable two-way radios, enabled the on-site staff stationed along the track to communicate with each other as a team and to inform the standby EMS team of potential risks when needed.
It's worth mentioning that Hytera was also the official communications solution provider of the Almaty Marathon in 2019.
Ivan Wang, Director of Hytera Kazakhstan, explained why Hytera was actively involved in this event. "One of the goals of the Almaty Marathon is to create sports infrastructure necessary for children with special needs. Hytera believes in the power of technology, especially in nurturing the future generation. This sponsorship is one of the many ways we are trying to support local communities in Kazakhstan."
About Hytera
Hytera Communications Corporation Limited (SZSE: 002583) is a leading global provider of professional communications technologies and solutions. With voice, video and data capabilities, we provide faster, safer, and more versatile connectivity for business and mission critical users. We make the world more efficient and safer by enabling our customers to achieve more in both daily operations and emergency response. Learn more at https://www.hytera.com/en/home.html.