The Police of the Jujuy Province, Argentina, has new communication devices to optimize its crime prevention and assistance service.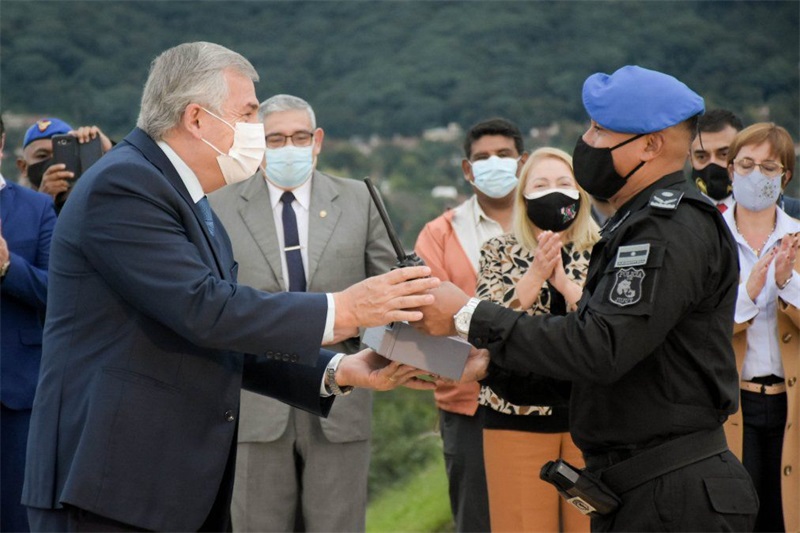 The Governor of the Jujuy Province, Gerardo Morales and the Minister of Security, Guillermo Corro delivered the latest digital communication equipment to the Jujuy Police within the framework of the plan to strengthen the security system.
The investment in logistical and technological resources reinforces the daily work of prevention and fight against organized crime. "Strengthening the security system is a fundamental pillar for the Province," said Governor Morales, adding that "digital communication allows better daily performance."
He pointed out that "our management was focused on equipping and training our police" and highlighted the significant progress achieved since the creation of the Community Police and Rural Police cadres, "being a great initiative for our jurisdiction," he said.
Minister Corro highlighted the important investment made by the Government of the Province in terms of security, indicating that "The Police have state-of-the-art communication equipment that allows fluid communication."
The new technology makes it possible to unify communication between emergency agencies, such as 911 and Firefighters in the "Greater Jujuy" that includes the jurisdictions of San Salvador, Palpalá and Yala.