On 24 March 2019, the first Tashkent International Half-Marathon was successfully held in Tashkent during Navruz, the spring festival of Uzbekistan. As one of the event official partners, Hytera, a leading global provider of innovative Professional Mobile Radio (PMR) communications solutions, provided communication devices for public safety for the event together with the local partner, O'zelectroapparat.
The event was co-organized by the Ministry of Physical Culture and Sports of the Republic of Uzbekistan, the Hokimiyat of Tashkent, the National Olympic Committee, the Federation of Athletics of Uzbekistan and the Union of Youth of Uzbekistan. It has united more than 1,700 participants, including both professional athletes and runners from 28 states to run two distances of 21.097 km (half marathon) and a satellite race for 5 km.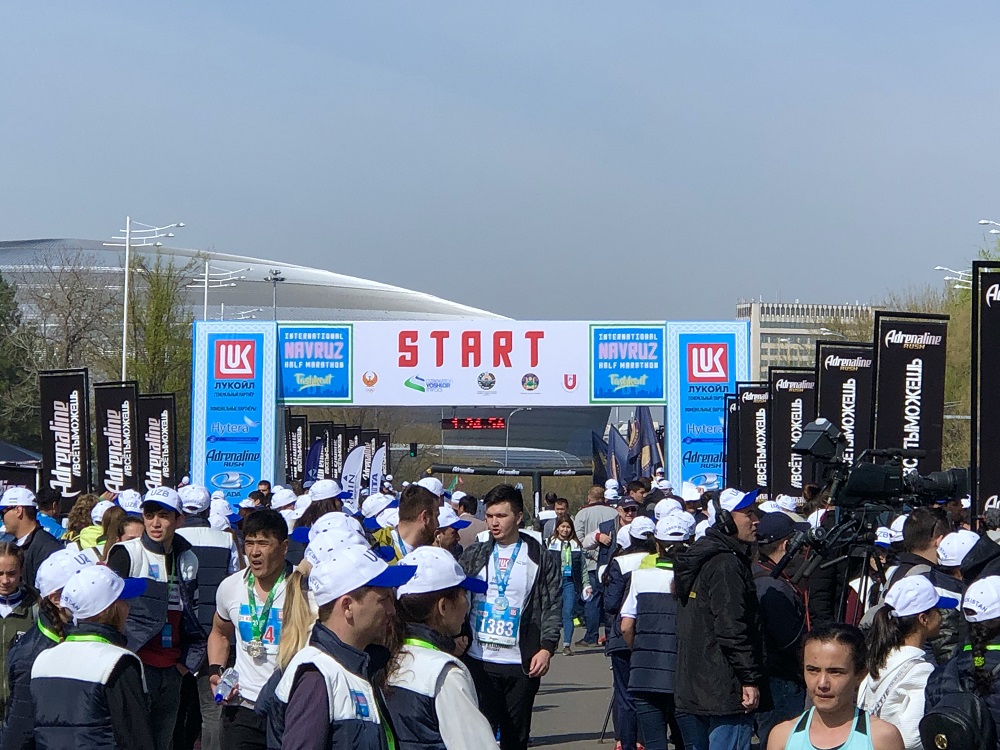 More than 1,700 runners in the race.
This world class event was for the first time ever held in Uzbekistan, who required resilient radio communications services to enhance efficiency and improve safety, for security personnel, staff and public alike.
Thanks to the rich experience in offering communication supports for mega events, Hytera provided the organizing committee quickly with handsets PD780, which ensures superior voice in noisy environments or at the edge of the coverage area with the combined application of narrow-band codec and digital error correction technologies and supports capabilities of sending private and group text message.
The staff of the organizing committee gave a thumb-up to Hytera radio.
Hytera staff, together with the champion of half marathon, was interviewed by Uzbekistan local TV.
During the event, Hytera handsets also served the on-site national law enforcement and rescue staff from police, fire fighting, security and first aid.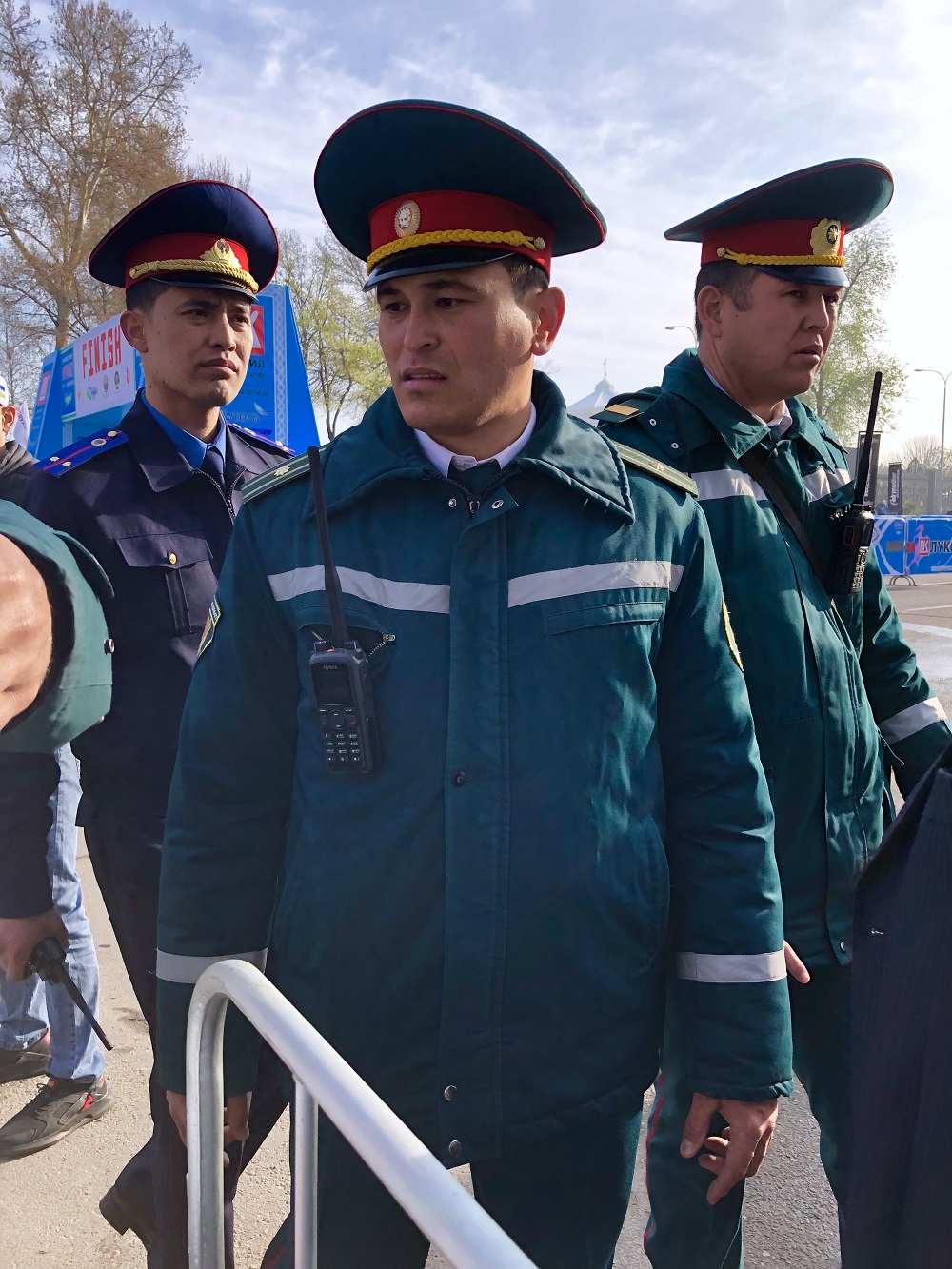 Police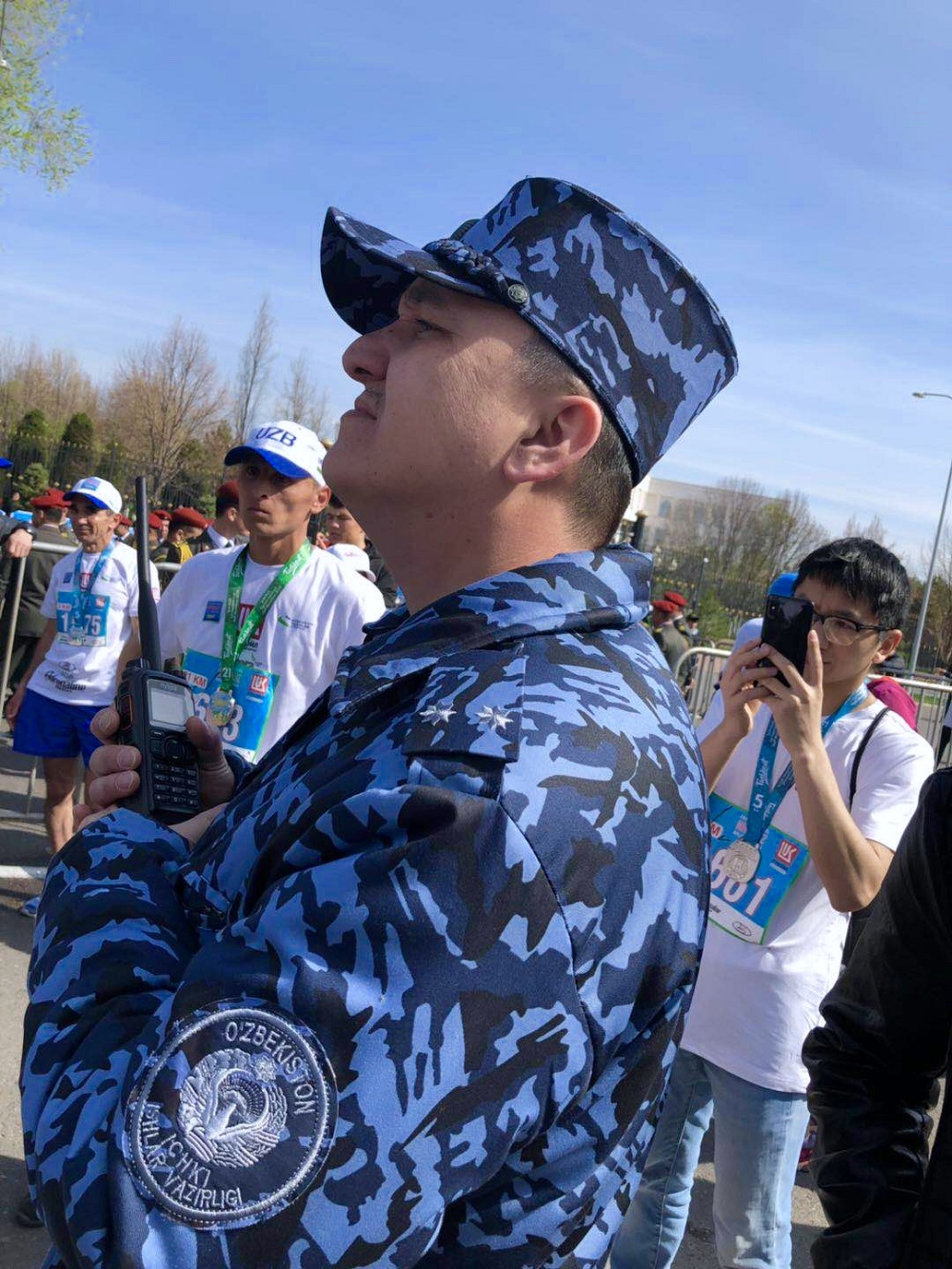 Fire fighting staff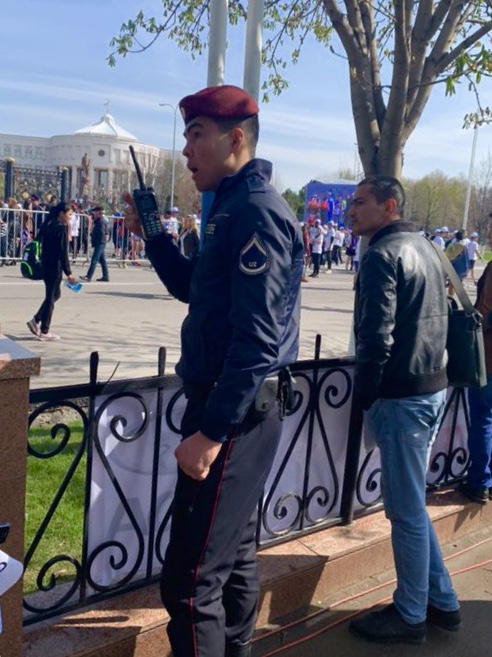 Security staff
"With the cutting-edge radios provided by Hytera, we have achieved a best team coordination and witnessed the success of the mass sporting event. We are very proud to work with such excellent partner in such a memorable moment. The support we received also encourages us to develop international friendly relations and pursue for attracting athletes and tourists from near and far foreign countries. "said the organizing committee of Tashkent International Half-Marathon.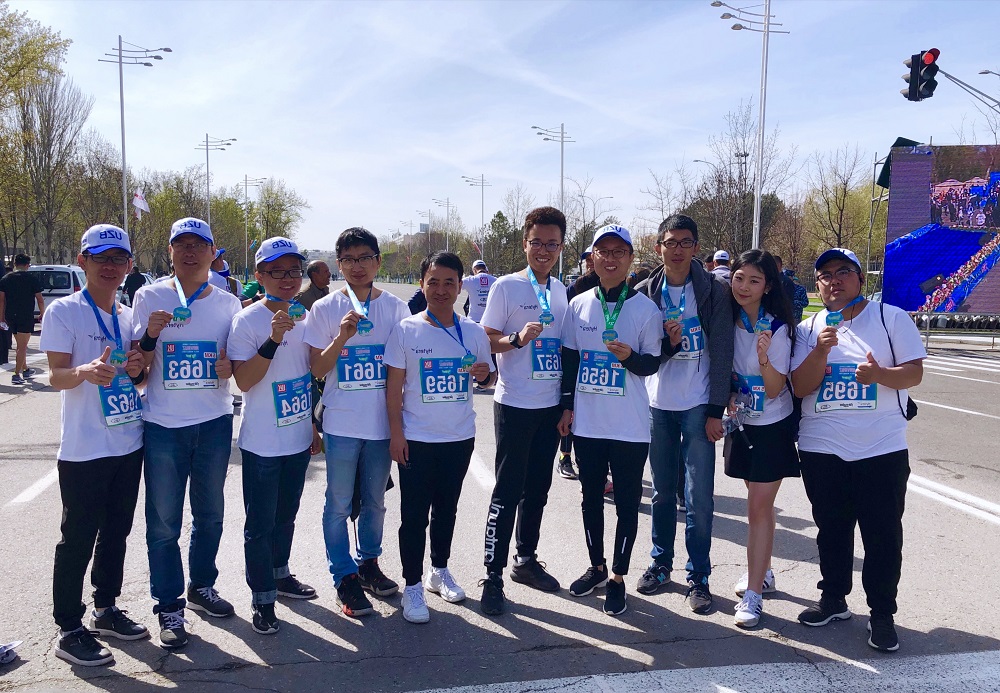 Hytera Uzbekistan team also took part in the race.