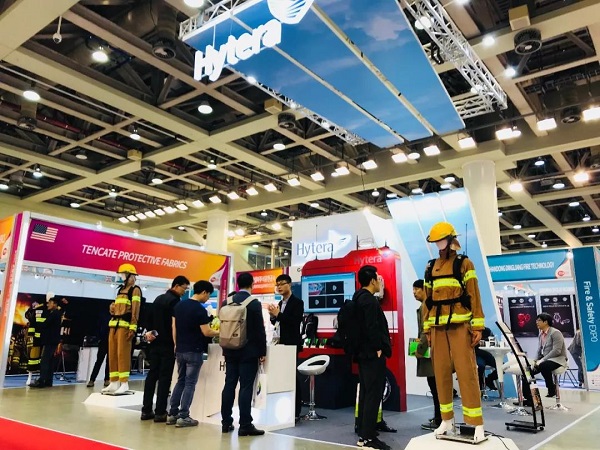 Hytera, a leading global provider of innovative professional mobile radio (PMR) communications solutions, showcased the latest Broadband Emergency Response communication solutions at Fire & Safety Expo 2018, held between April 25-27 in Daegu, South Korea.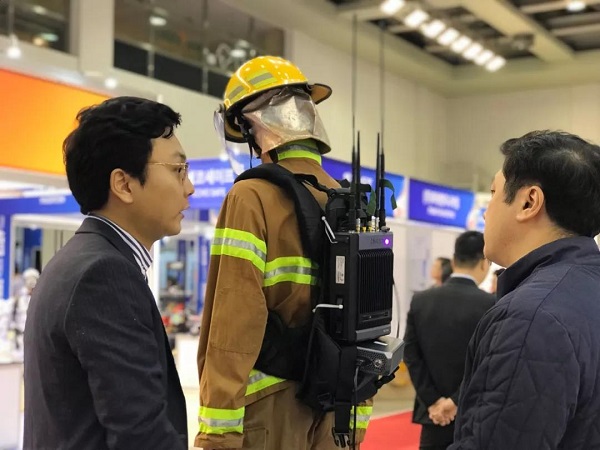 As one of the world's leading markets in the rollout of broadband networks, South Korea is now investing and migrating towards 5G, which has already supported a trial 5G service during the PyeongChang Winter Olympics this year. As the nation is quick to develop and deploy broadband technology, their adoption of LTE solutions in the critical communications industry are also moving forward with pace. To cope with the local market demands, Hytera showcased its Broadband IP Mesh Solution (iMesh) including a vehicle node (iMesh 3800V) and back pack node (iMesh 3800P), which can be fixed by mounting on infrastructure, or deployed in a mobile manner to provide customers the ability to rapidly setup a flexible wireless broadband network, enabling voice, video and data transmission services. With the latest 4G technologies, the Hytera iMesh solution offers high spectral efficiency, low latency, plug and play functionality. Stable and flexible to deploy, the solution offers an intelligent data route as well as end-to-end Quality of Service (QoS) in a secure environment. The Hytera iMesh solution is an innovative network and a vital tool for emergency communication in public safety, military, utilities and other related industries requiring a rapid response.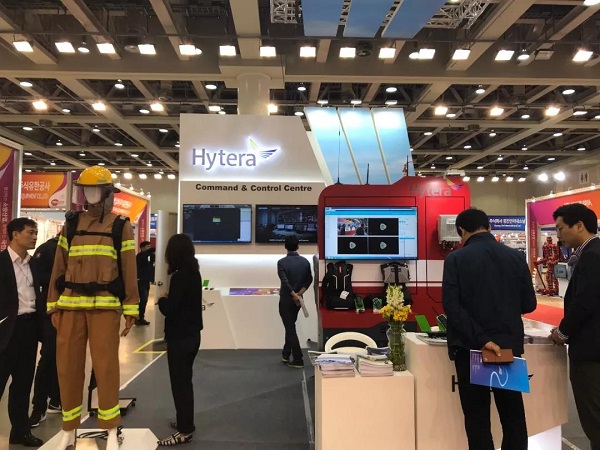 This year, Hytera's booth was structured and designed to showcase these rapid response solution in fire and rescue, highlighting a single front line officer's communication link to the Emergency Command Vehicle and Fire Department Emergency Dispatch Center. This was the first time that Hytera has displayed its complete emergency solution across a rapid deployment fire ground example.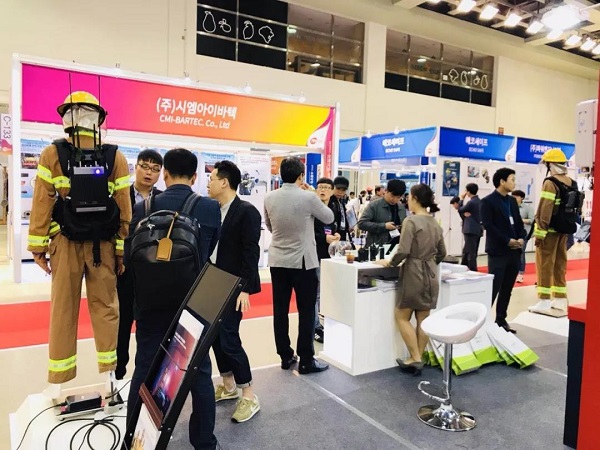 To showcase the capability further, two fire fighters carrying a Hytera iMesh 3800P and a Hytera E-pack100 respectively also wore a Hytera Multi-mode Advanced Radio and Remote Video Microphone RVM760 to capture the video from the emergency zone. This video footage was then sent back to the Emergency Command Vehicle through the iMesh devices in real-time. The Dispatch Center can then in turn receive the data from the Emergency Command Vehicle via the LTE Network or Satellite, providing full situational awareness for the entire fire service responding to the incident.