The new portfolio features more robust hardware and software architecture with improved radio performance with the aim of optimizing the user experience and providing functionality that is more intuitive, convenient and easy to operate.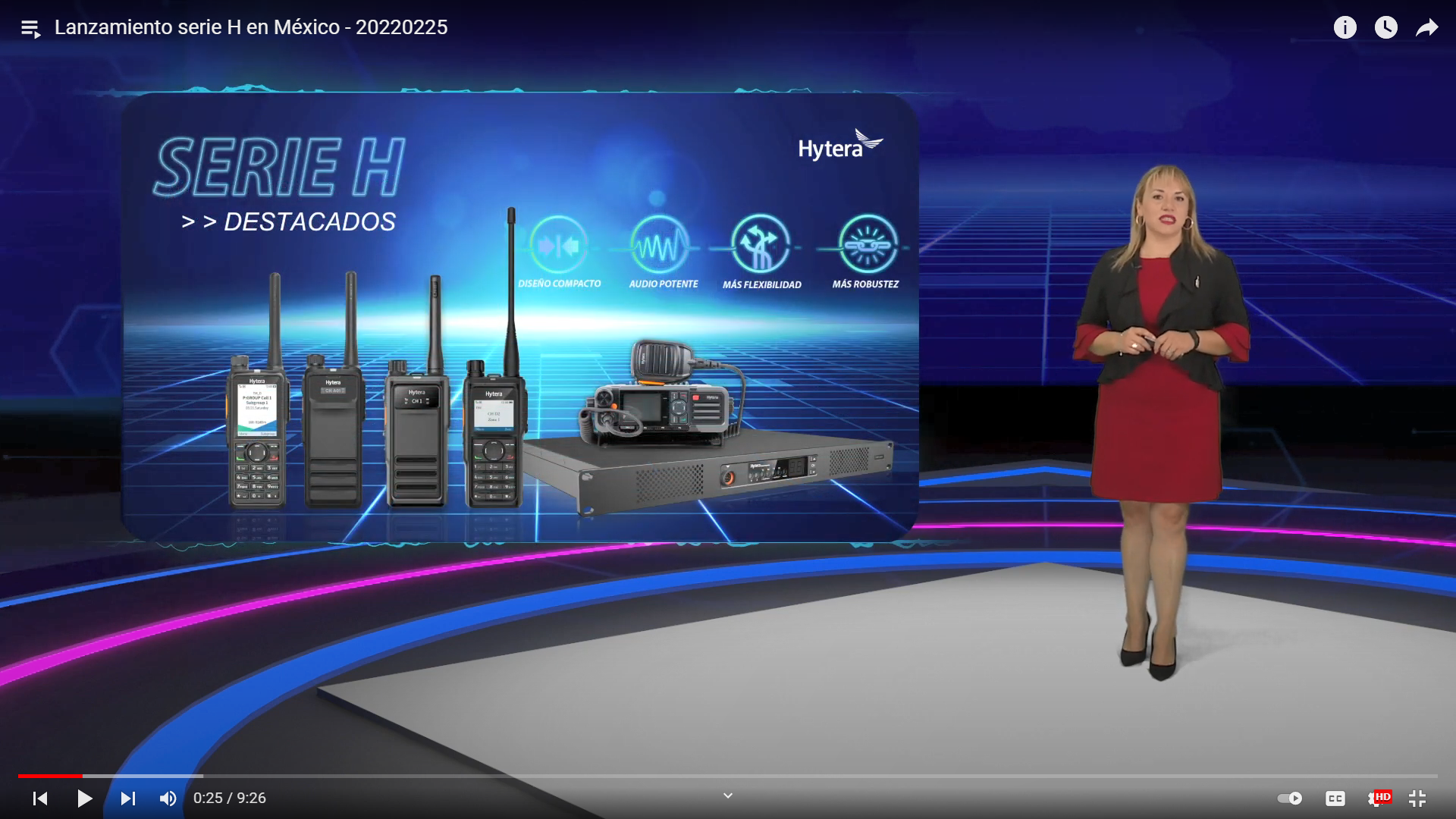 Hytera, a leading global provider of innovative Professional Mobile Radio (PMR) communications solutions, launched its latest H-Series DMR radios in Mexico through a sophisticated designed webinar during the time of undissipated covid-19. The brand new H-Series portfolio includes handheld radio HP606/HP686 and HP706/HP786 as well as mobile radio HM786 and a repeater HR1066.
The H-Series was designed to keep up with modern users working in increasingly complex and demanding scenarios where communication challenges are ever greater, which provides users a refreshed experience and helps improve efficiency and productivity for their daily operation.
"We totally understand the importance of addressing customer's needs. The new generation of DMR radios is fully optimized in almost every aspect from the hardware platform to the software architecture. H-Series will improve the user experience and provide functionality that is more intuitive, convenient and easy to operate" said Nathan Kuang, General Manager of Hytera Mexico.
The best audio quality with HP6/7 Series
Both HP6 and HP7 series have two models under their product lines, offering the flexibility in choosing the advanced version with a color screen and full keypad or a simplified version with an OLED screen.
The brand new DMR handheld radio features in lightweight design and high capacity battery as well as the cutting-edge AI-based noise cancellation technology which can decrease the background noise and reduce howling providing high quality and crystal clear audio for communication.
Moreover, the newly-added water-porting feature can expel water through a specially designed cavity guaranteeing clear audio during rainy or humid applications. Communication range in direct mode is extended by 25% in wide open environments and the signal at the edge of the network in trunked mode is also greatly improved.
HM786 with greater versatility
In addition to the performance enhancements of the entire H-Series, the mobile radio HM786 includes an optimized control head mounting solution, enabling greater flexibility of deployment. Thanks to the adding of an Ethernet Port, the mobile radio can work as a gateway for narrowband networks making it easy to cooperate with companies and third-party platforms to add new features.
Compact digital repeater HR1066
The HR1066 digital repeater is the most compact in its class and manages to integrate a telephone gateway, router and power adapter to provide an all-in-one solution.