The H-Series of DMR radios uses Artificial Intelligence to improve audio quality, offering even clearer communication, as well as longer battery life and new features.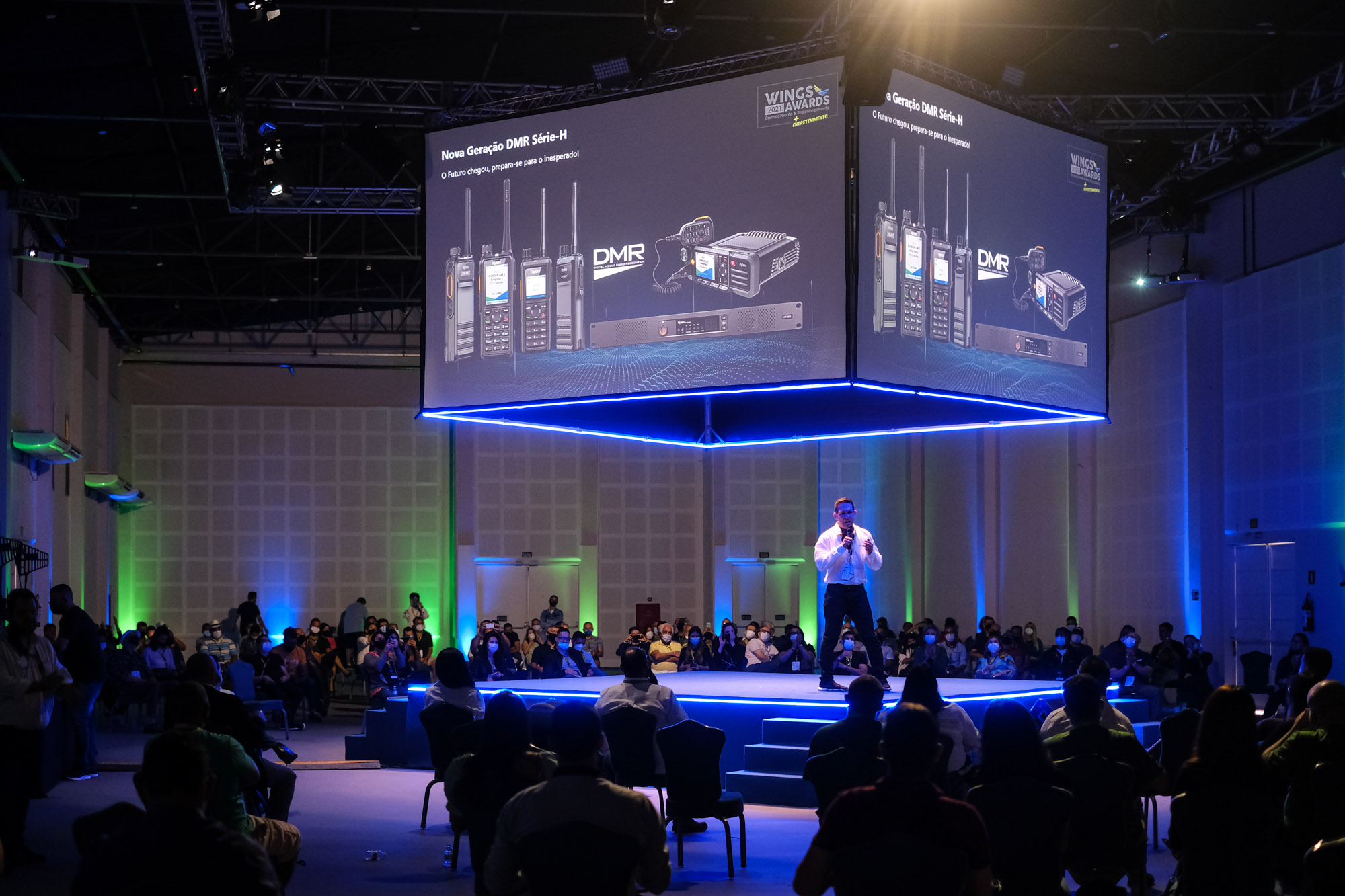 Hytera, a leading global provider of innovative Professional Mobile Radio (PMR) communications solutions, launched its latest H-Series DMR radios in Brazil during the Channel Partner Summit 2021. The brand new DMR portfolio uses state-of-the-art technology to improve the user experience and productivity for daily operation. The highlight is an innovative and exclusive Hytera solution that uses artificial intelligence to minimize noise and feedback delivering enhanced audio quality.
The H-Series' coverage area is larger than the previous generation as it features a new high-sensitivity receiver. This improvement makes its operating range greater, reducing network infrastructure costs.
The battery lasts for up to 24 hours. The redesign of the new generation allowed more space and increased battery capacity. In this way, it is no longer necessary to recharge the radio or change the battery during the working day, promoting much more operational efficiency.
The H-Series radios are waterproof and can be submerged to a depth of up to two meters for a period of four hours. With an elegant and ergonomic design, the equipment is much more modern and smaller, and offering improved features and new functionalities like being connected with Bluetooth headphones, makes it even more versatile.
"We are bringing a complete line of digital radios of the last generation DMR to the market, adding more coverage and features, providing less weight and more compact size", according to Flávio Fuchs, Vice President of Hytera Brasil, the new generation of DMR radios elevates radio communication to a new level, "this new generation can be integrated with other solutions of Hytera portfolio, such as PoC radios and Bodycams, LTE and 5G infrastructure", adds Flávio.
"This new generation of equipment comes to consolidate our leadership position in the market. We will further intensify our support to Hytera dealers, to Wings partners, throughout Brazil", said Flávio during the H-Series and Channel Summit 2021.