Shenzhen, China – Hytera Communications (SZSE: 002583), a leading global provider of professional communications technologies and solutions, successfully completed its debut for the return of the International Security Fair (ISF) after the three-year COVID-19 Pandemic and showcased its latest H Series DMR portfolio together with Body Camera Series, PoC and TETRA radios as well as its dispatching systems from August 24th to 26th in Bogotá, Colombia.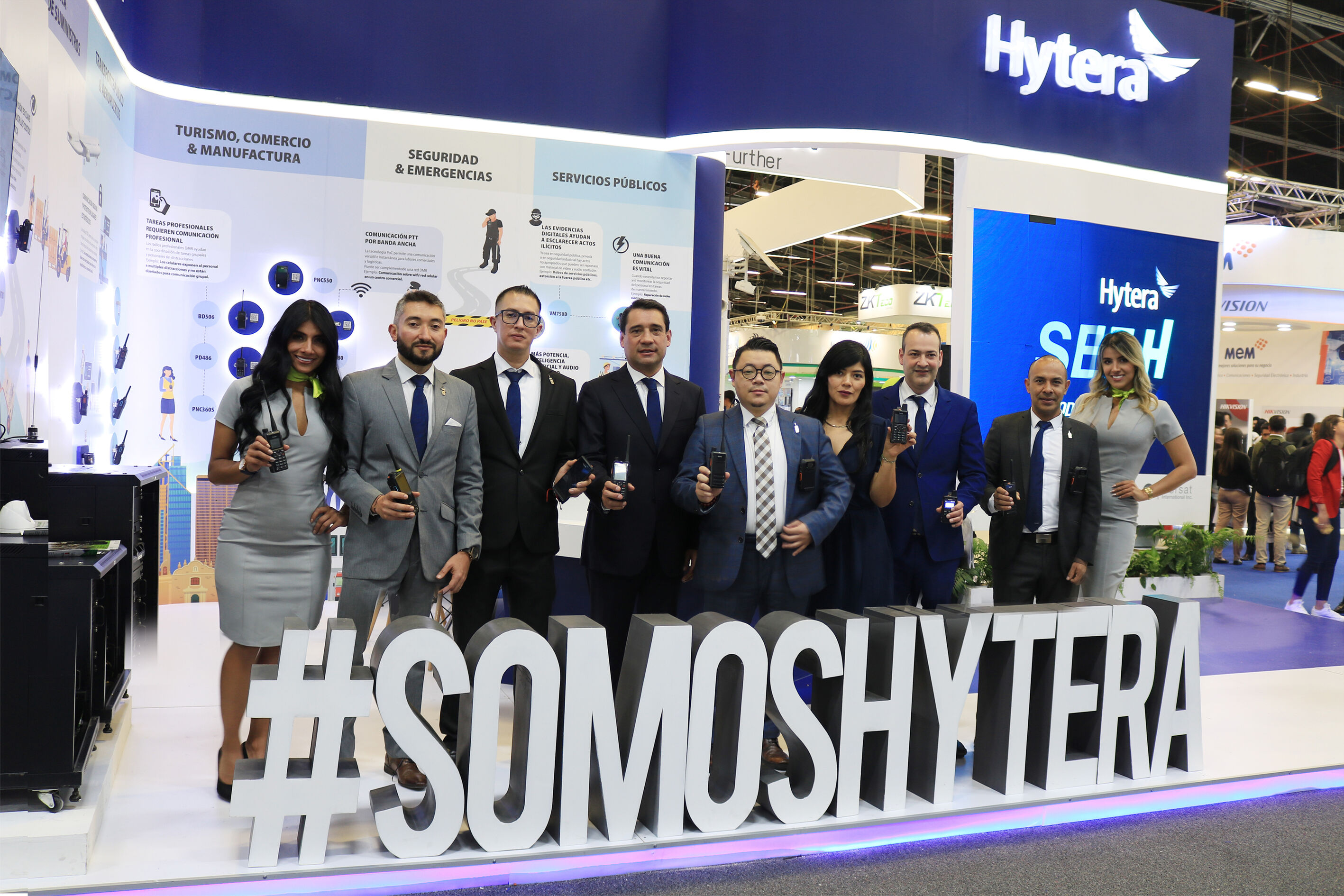 The newly release H Series DMR portfolio which integrates the latest advances in both hardware and software to deliver ultra-reliable, highly ergonomic, and feature-enhanced devices got highlighted and was the most eye-catching product line during the three-day event. The H Series is comprised of HP6 and HP7 portable radios as well as HM788 mobile radio and HR1066 Ultra-thin repeater. The latest H Series portable radio features its compact and lightweight design while offering a longer battery life and greater audio clarity for its cutting-edge adoption of high-performance speakers and noise cancellation technology with built-in Artificial Intelligence (AI). The HM78X offers an optimized control head mounting solution enabling flexible installation; in addition, it includes an Ethernet Port allowing the radio to operate as a network gateway for a narrowband network. The ultra-thin repeater HR1066 integrates a telephone gateway, router, and power adapter into one as a versatile kit to provide an all-in-one solution while occupying only half of the size of its predecessor.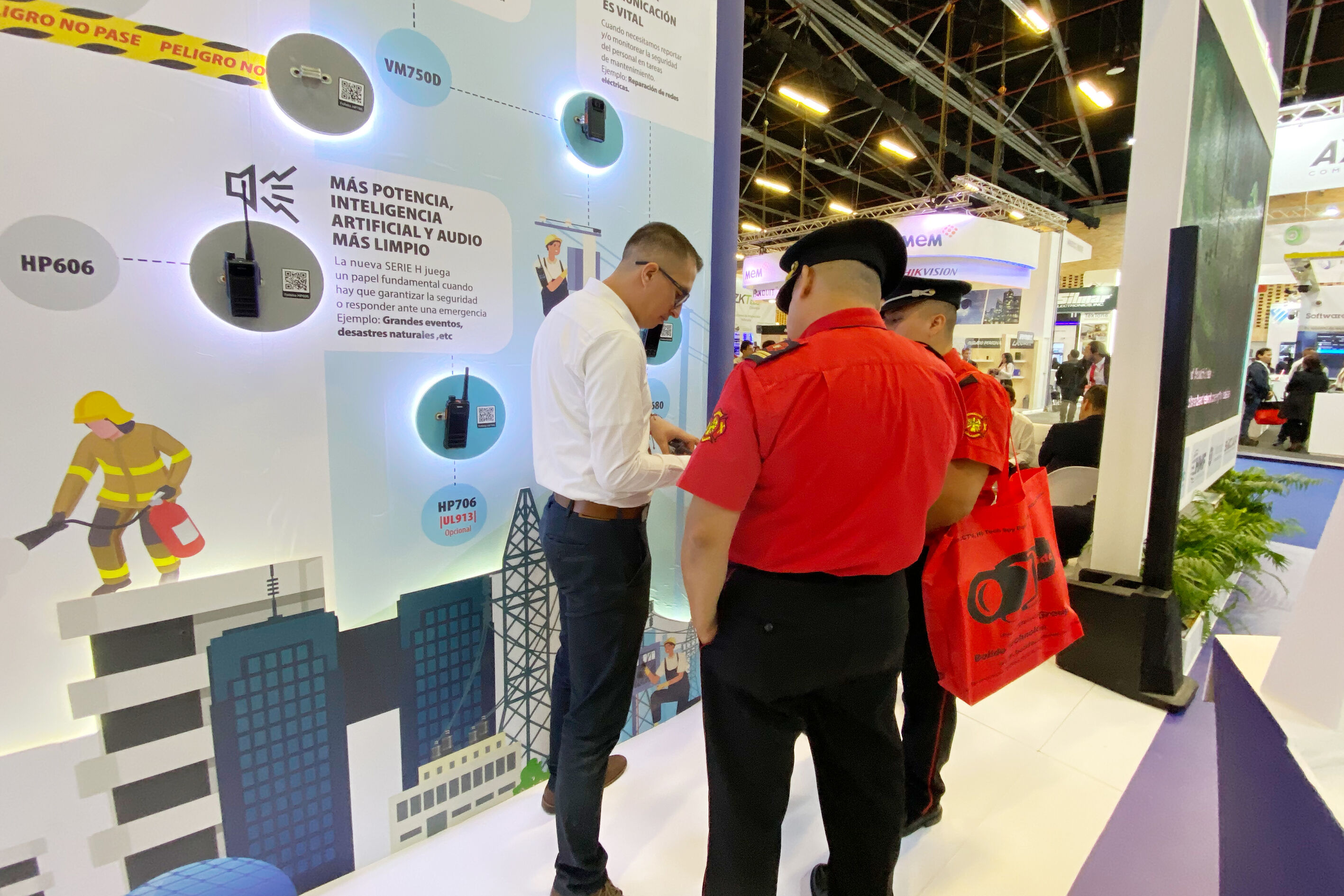 Due to the rapid expansion of the 4G network in the country, Push-to-Talk over Cellular (PoC) technology continued its popularity in the ISF event this year. Hytera's PoC radios and the web-based dispatching system Hytera HyTalk attracted audiences at the event. After long-term promotion and commercialized application in the market, PoC technology has turned out to be an ideal option to extend communication range and eliminate blind spots to provide a large scale of business-critical Push-to-Talk communication services by taking advantage of the public network's extensive coverage.
With the increasing demand for digital evidence when handling emergencies or violence, Hytera Body Camera series has been gaining more and more attention in the market. Hytera introduced its VM690 Pro, VM750D, and VM780 in the booth showcasing state-of-the-art technologies and functions like Micro Gimbal Stabilization, Starlight Night Vision, Facial Recognition, Super-wide-angle Camera, and Real-time Video Transmission, enhancing its continuous expansion and penetration in the Bodycam sector.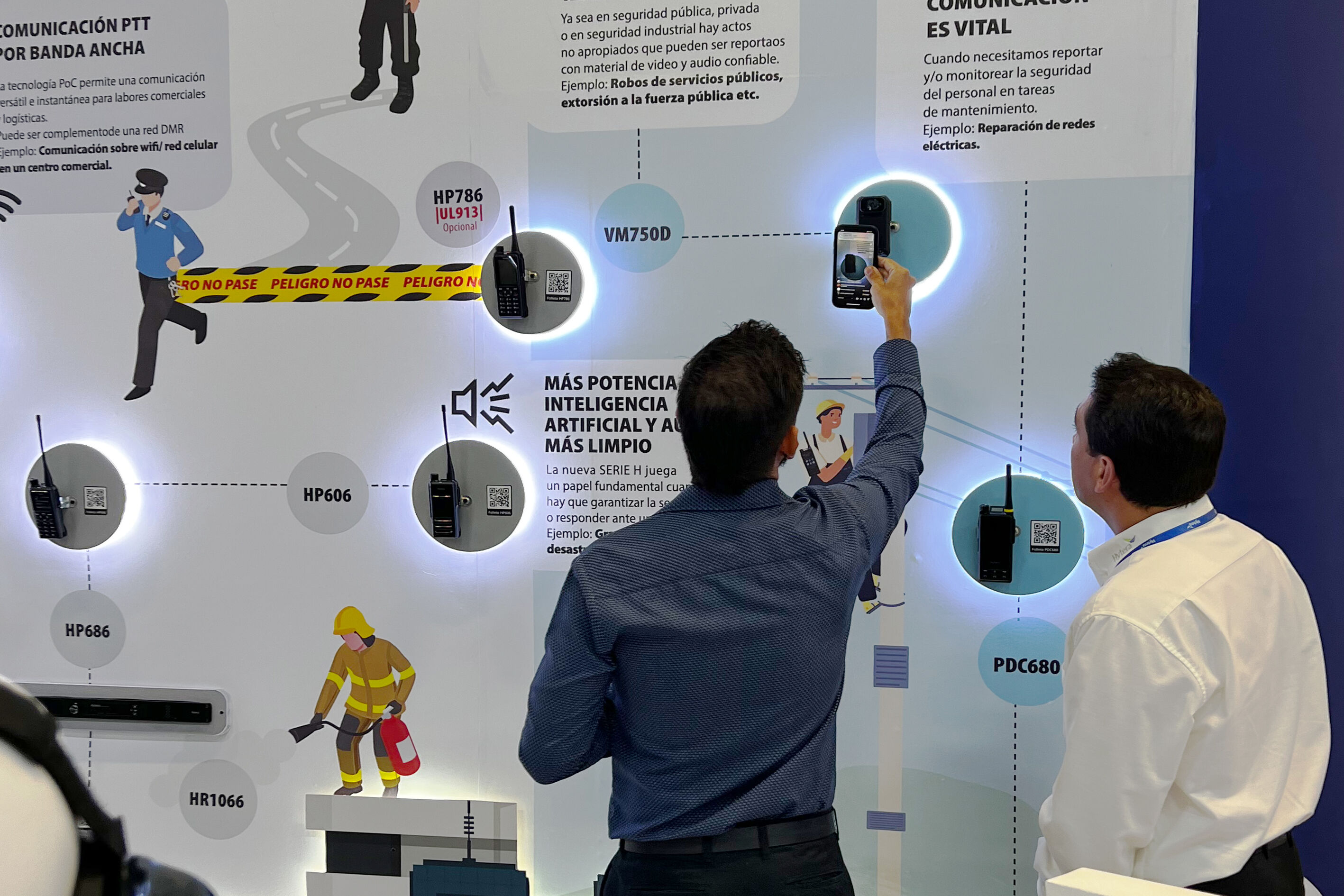 The simulated Command and Control Center at the middle of the booth demonstrated Hytera's latest unified communication and dispatching systems including the Digital Evidence Management (DEM) system which offers the functions for storage, administration, and management of the recording files developed by Hytera BodyCam products, and Hytera HyTalk Sight (HHS) system which enables real-time management and directly check-up of the video in Hytera Bodycams, and Hytera SmartOne, which is the unified communication platform for integrating different protocols and technologies like DMR, TETRA, PoC and CCTV.
"Thanks for International Security Fair's great organization and arrangement. It is absolutely a very successful event. And we feel great to meet with our customers face-to-face in a tradeshow after the three-year fully on-line communication mode," said Fernando Camelo, Sales Director of Hytera Colombia, "We look forward to the tradeshow next year and sharing Hytera's most innovative products and technologies with our customers."
About Hytera
Hytera Communications Corporation Limited (SZSE: 002583) is a leading global provider of professional communications technologies and solutions. With voice, video, and data capabilities, we provide faster, safer, and more versatile connectivity for business and mission critical users. We make the world more efficient and safer by enabling our customers to achieve more in both daily operations and emergency response. Learn more at https://www.hytera.com/en/home.html.