Written by PttCn Radio Assessment Lab
PoC radios provide not only audio services but also multimedia services, such as transmission of images, texts, and videos. They can make wide-coverage and long-distance calls over the public network and there is no need to afford new private network infrastructures or any other repeater devices, which meet users' diversified and requirements at a lower cost. For users who do not have private network frequency resources, PoC radios can balance their requirements for audio, multimedia, dispatching, and positioning services. Benefit from these advantages, PoC radios have a great potential market.

Hytera, a global leading PMR solution provider, launched a series of PoC radios in 2018. The PoC radios are highly reliable as other Hytera products. And they have enriched communication features together with powerful control and dispatch platforms, to meet requirements of users from different industries.
Hytera PNC370 is one member of Hytera PoC radios. It supports 4G/LTE, 3G, and WLAN networks and provides trunking audio, dispatching, and real-time positioning services. It provides wide coverage communication and effective control and dispatch for customers. Today, we will do a review about Hytera PNC370.
I. Unpacking the package
The PNC370 package has a popular design as other mobile phone's package.
Open the package, we can see the standard accessories, which includes a radio, a power adapter, a USB cable, a belt clip, a strap, and a battery. Earpieces are optional.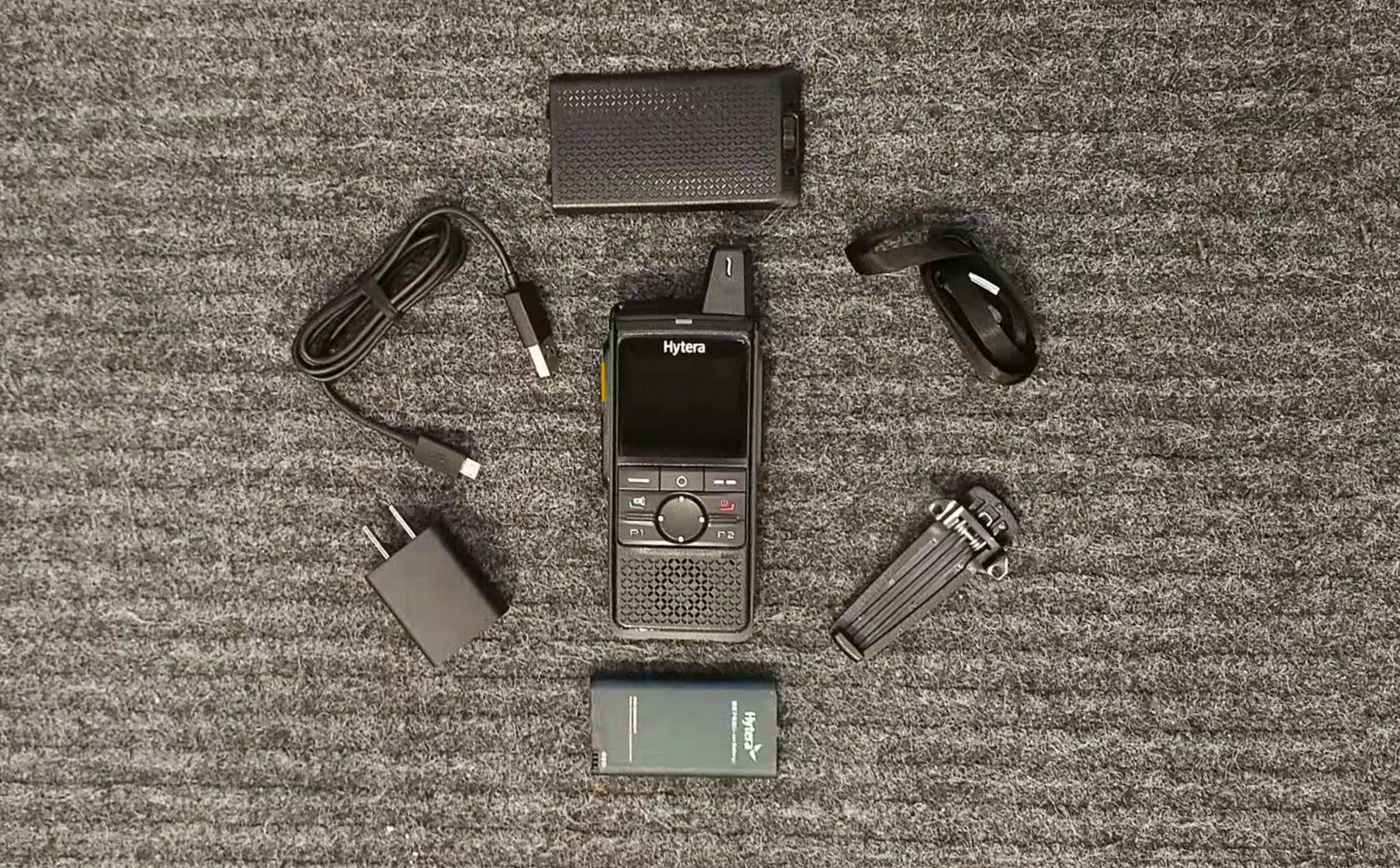 Next, let's see some details about Hytera PNC370 appearance.
The whole design of PNC370 presents Hytera's pursuit of quality. With such a compact size, Hytera PNC370 has a frosted texture, hard-edged and elegant appearance, and good tactile feeling, and is easy to hold. Among various radios, it's really a beautiful and easy-to-use radio.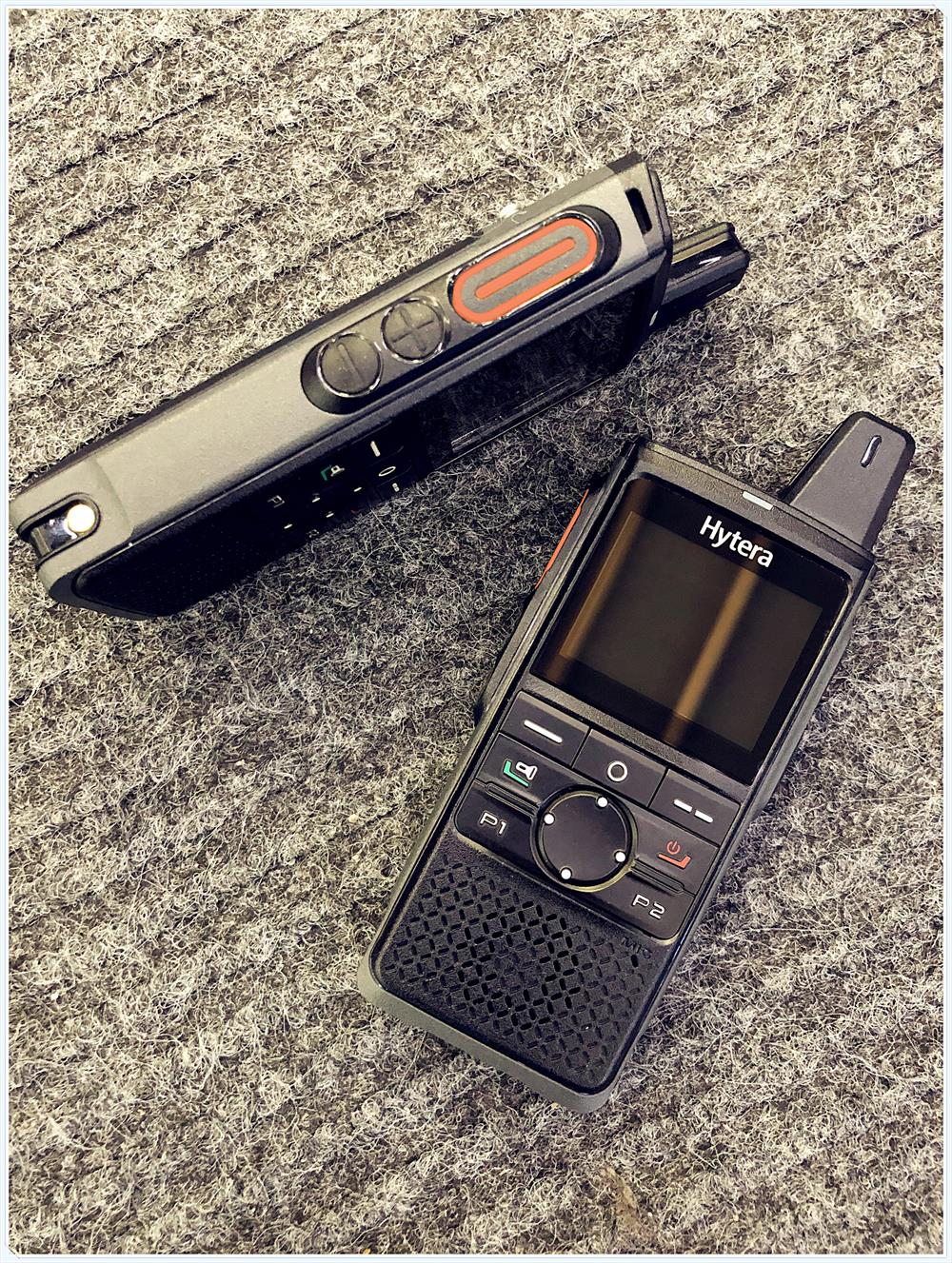 Hytera PNC370 still looks like a traditional two-way radio. It has a 2-inch color screen on the front side, which has a higher resolution than traditional ones. It has seven keys, including a round navigation key, which is easy and convenient to operate. The lower part locates speaker and microphone. In noisy environments, PNC370 is tested that can provide loud and clear audio.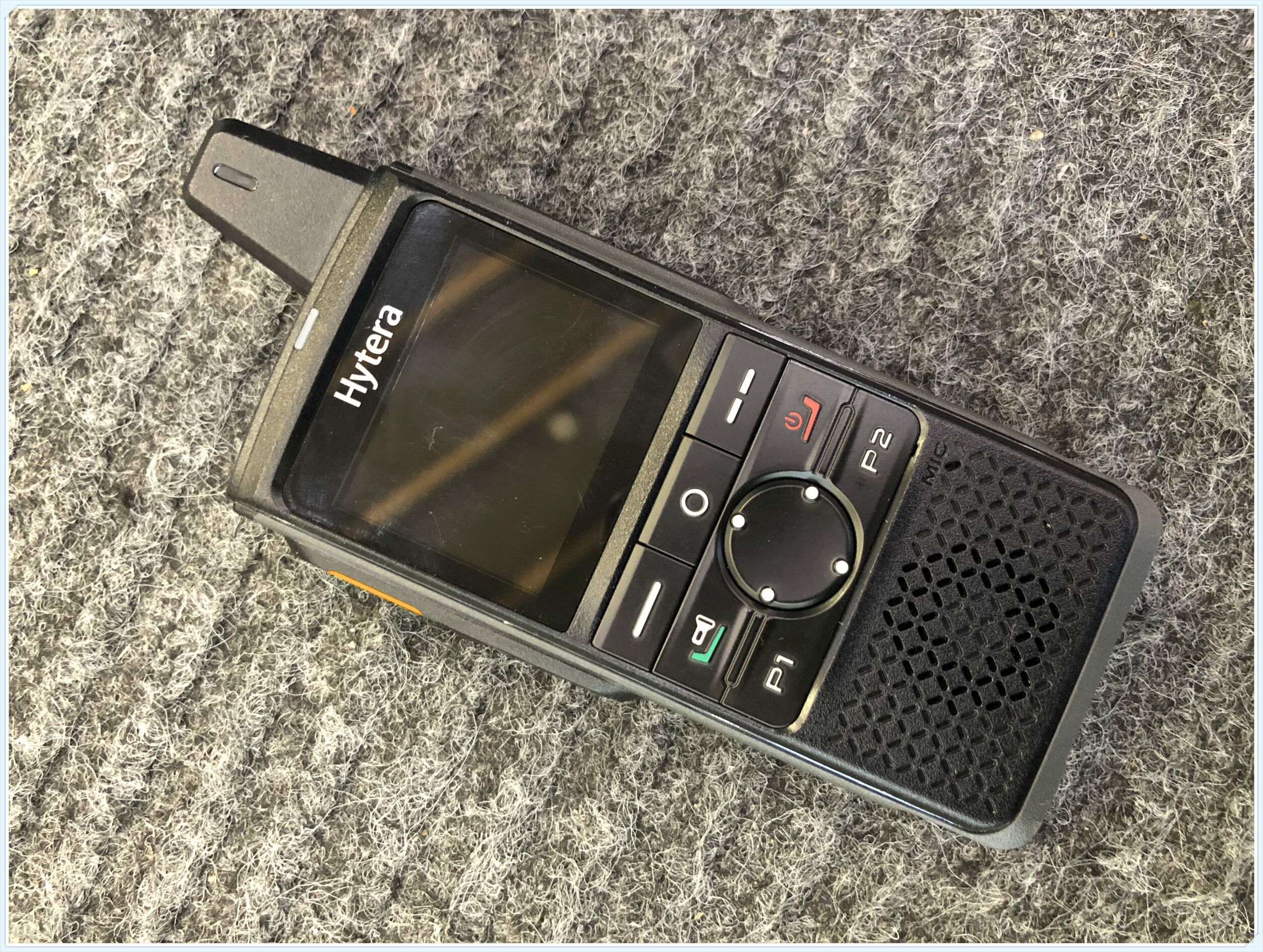 In the top antenna area, a flashlight is artistically embedded. In environments with insufficient lighting, you can hold the shortcut key for a little long time to turn on the flashlight conveniently. A strap can be attached to the top part which can make the radio easier to hold to avoid falling.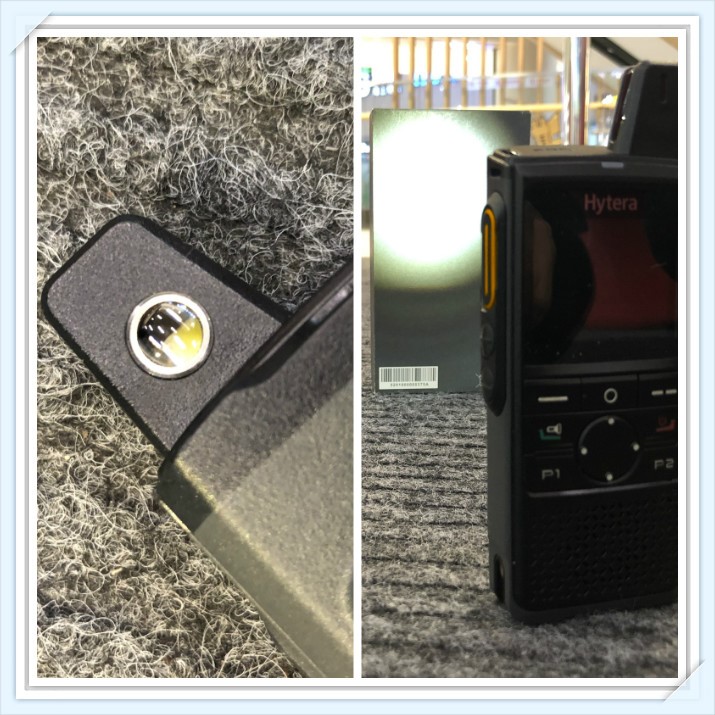 Hytera PNC370 can be charged using a USB charging cable or a muti-unit charger. Common mobile phone charging cables that comply with Micro-USB standard can also be used. PNC370 has PTT and volume keys on one side and earpieces and charging port on the other. It is IP55 rated.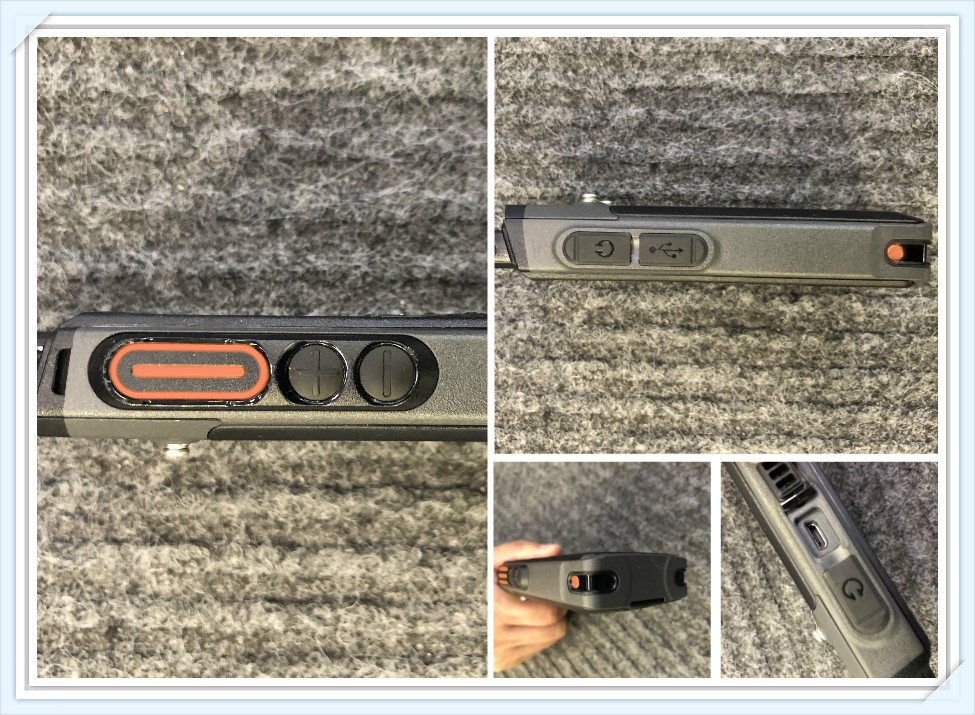 The battery is installed on the back. The battery can be locked by sliding the lock catch to the left, enhancing reliability. The belt clip needs to be installed manually: loosen the two screws on the back, install the belt clip, and fasten the screws. The installed belt clip is stable and durable and will not fall.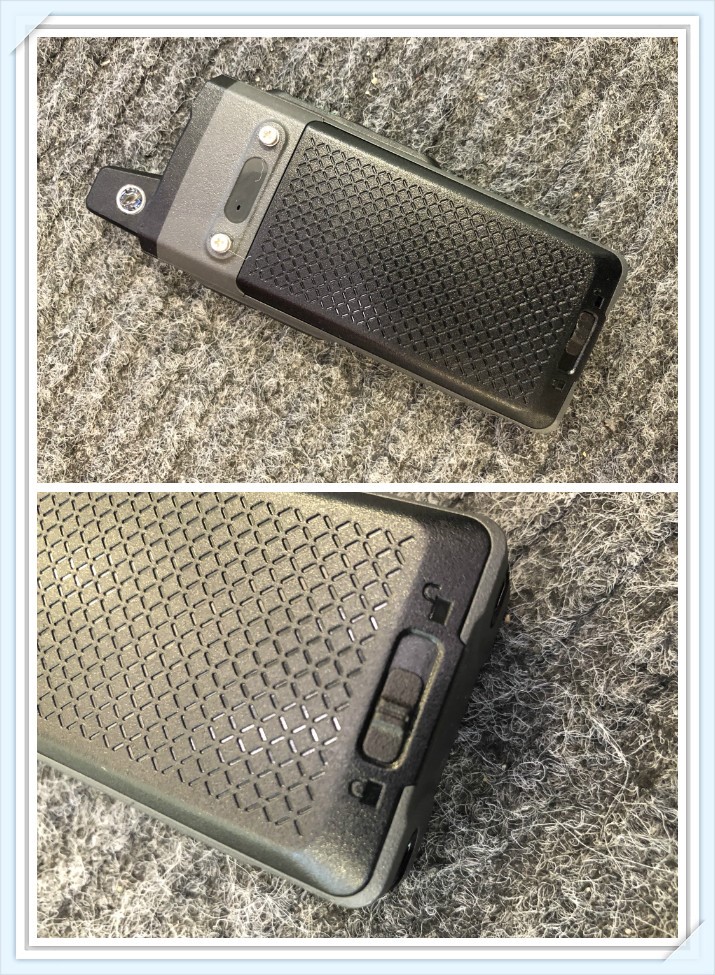 II. Tests on Call Features
Hytera PNC370 supports 4G/LTE, 3G and WLAN networks and provides audio services via public networks. The tested PNC370 uses mobile 4G/LTE networks. Because mobile 4G networks have a wide coverage, PNC370 has full signal bars in most cases and two or three signal bars in indoor corners blind areas.
Hytera PNC370 supports individual calls, group calls, broadcast calls, and emergency calls. Let's test the common individual and group calls.
In trunking services, the most important and common calls are group calls. By default, the PNC370 PTT key is used to initiate group calls. After setting a defaulted group, you can press the PTT key with any interface on the screen even if the screen is off to initiate a group call, which is really very convenient. When Hytera PNC370 is unlocked, the PTT call status will be displayed on the screen. For example, if the initiated audio call fails, the failure reasons will be displayed.
Typically, defaulted group is set on the management platform in a unified manner. The dispatcher adds radios to the group and sets the group as their defaulted one. Then, users can press the PTT key to initiate group calls.
In command and dispatch center, the commander can use PNC370 to deliver commands to all group members at the same time. Compared with a mobile phone that sends notifications one by one, Hytera PNC370 is more convenient.
To initiate an individual call, enter the contact interface from the main menu, select the contact, and press the PTT key. Users can initiate individual calls only when the contact screen is on. When the screen is locked, the PTT key can be used to initiate group calls only.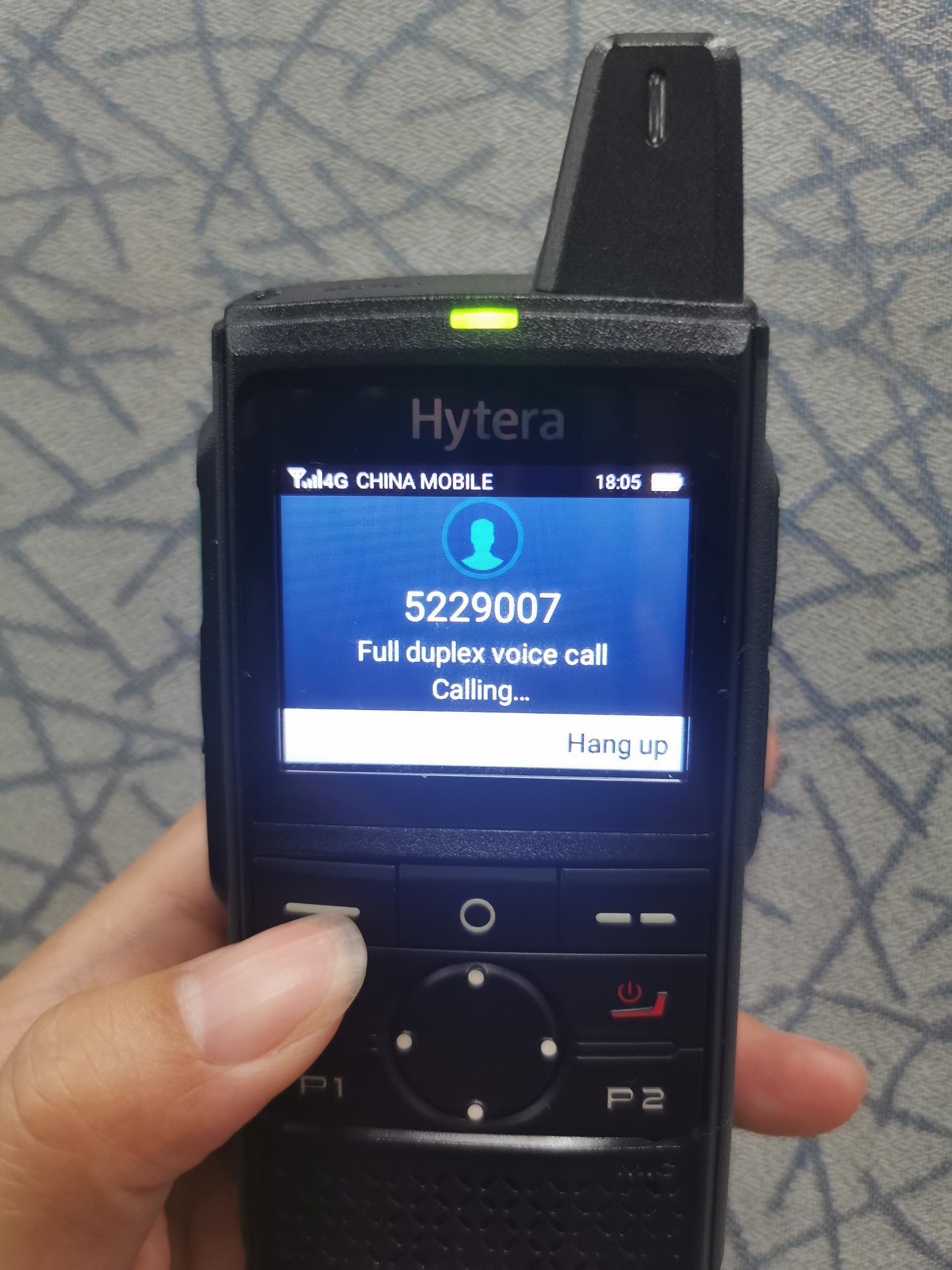 Hytera PNC370 provides the P2 shortcut keys to finish quick operations in some scenarios. The design makes it easy to use. Users can press the P2 key to send alarms in emergencies. The alarm information includes the audio call.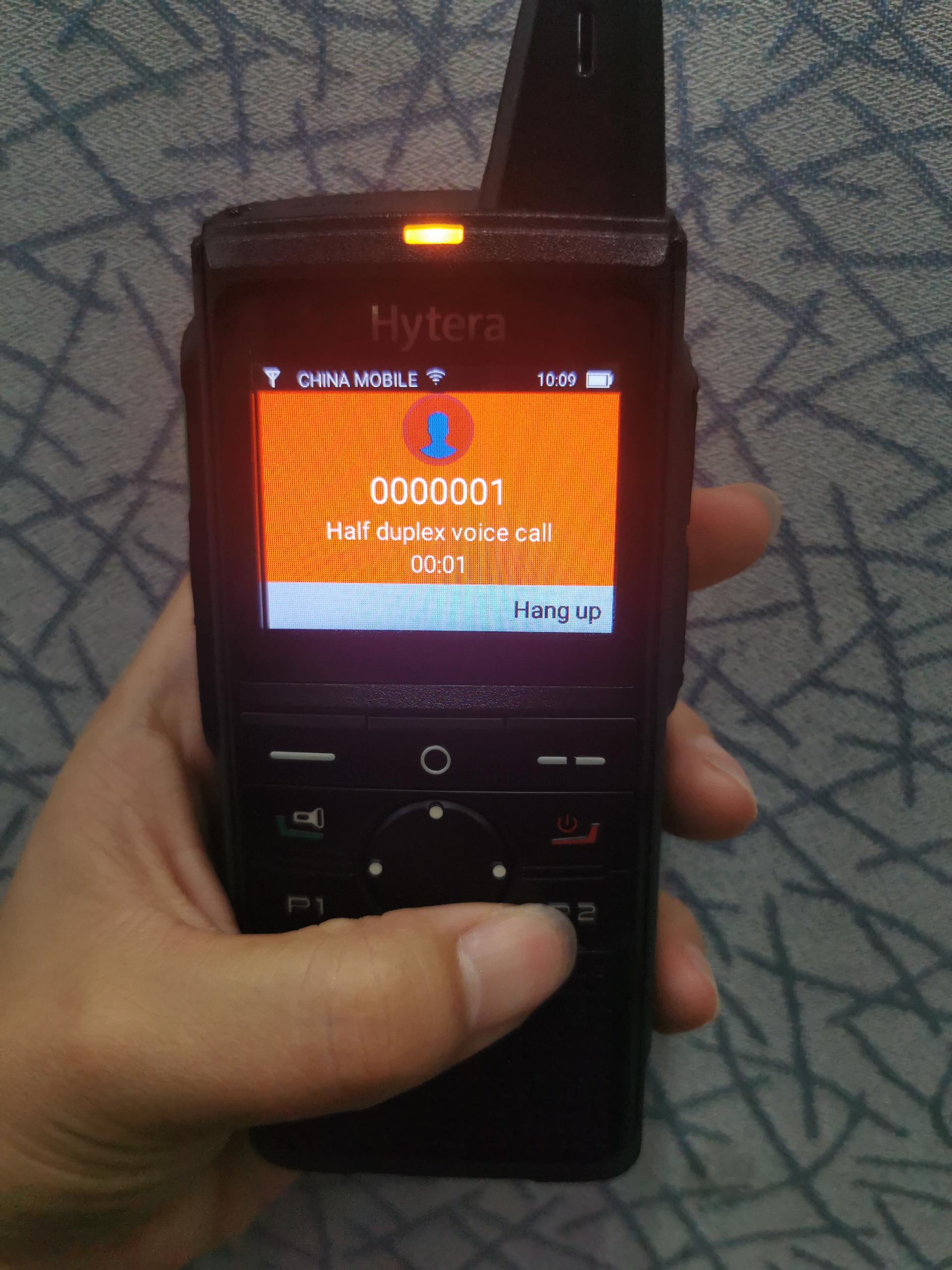 We have tested the call feature on two PNC370 radios. The call is set up quickly with low latency.
III. Test on Positioning and Dispatch Features
Hytera PNC370 is embedded with the GPS function and supports the GPS, BeiDou, and GLONASS satellite navigation systems and network-based positioning. By default, both positioning modes are enabled, and the positioning precision is high.
After enabling PNC370 location monitoring in the Hytera dispatch platform background, we can know the accurate position of the PNC370 user in the background. The PNC370 uses network-based positioning indoor. The positioning error is within 20 m, which is relatively accurate.
After Hytera PNC370 location monitoring is enabled on the dispatch platform, PNC370 reports the location information to the dispatch platform every 6s by default. We can record the radio movement track and use it for rescue or accident backtracking in emergencies. In long-distance working industries, such as logistics, we can monitor and control vehicle status, direction, and track on the platform, ensuring refined command and dispatch.
In addition to location information, the Hytera dispatch platform can also collect audio and video data of radios. However, Hytera PNC370 does not support video calls. After the radio monitoring function is enabled, the dispatch platform will save users' audio information in a real time for control or as evidence.
After obtaining user-related information, commanders can implement refined dispatch and unified command by initiating PTT calls to radios and groups through the dispatch platform. The test results showed that PNC370 cooperated with the dispatch platform properly. Hytera PNC370 reports accurate information to the dispatch platform in a timely manner, and the dispatch platform clearly and accurately analyzes and displays the information and sends accurate dispatch commands. It is a comprehensive solution and easy to use. And we believe it will be highly recognized by industry customers.
IV. Other Main Features
1
. Hytera
PNC370 can achieve PoC communications through WLAN in the indoor blind spots areas and seamlessly switch between 4G, 3G, and WLAN networks. However, it does not support 9-key input method. To connect a WLAN network, users can open the soft keyboard to enter the password.
2. Hytera PNC370 supports call privilege priority. The professional call privilege management enables it to send emergency commands to preset users, groups, or important business types preferentially. The call privilege priority can be set on the management platform.
3. With Panasonic 3100 mAh standard Li-ion battery, Hytera PNC370 can continuously work for over 18 hours.
4. Hytera PNC370 supports IP55 dustproof and waterproof and complies with the U.S. military standard MIL_STD_810 G. Hytera has made many efforts in waterproof details of PNC370. The external interfaces, cracks of SIM card and battery interface are designed to be waterproofed. It is really exquisite.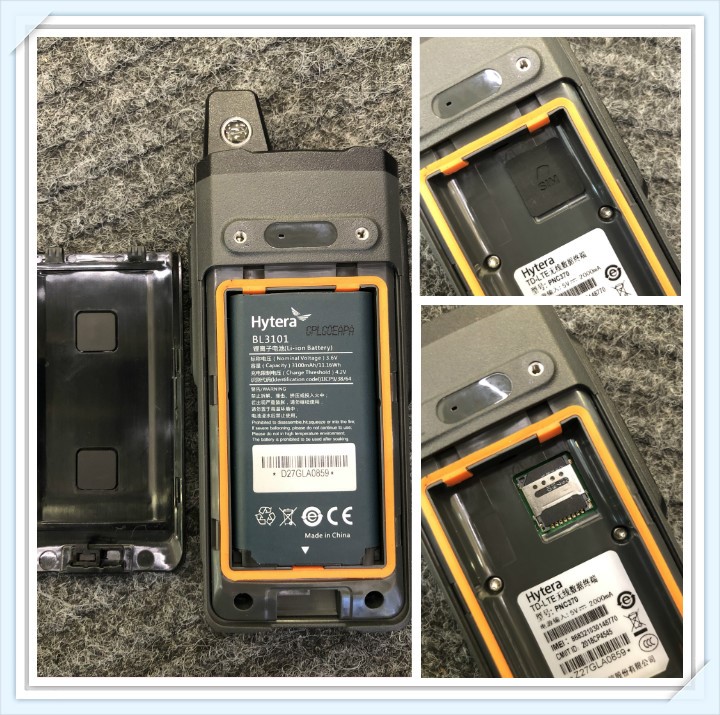 5. Hytera PNC370 supports online upgrading system. Hytera PoC radios provides OTA (Over the air) upgrading. Users can update their systems online via a WLAN or 4G network. As the software keeps evolving, we can expect more user-friendly features.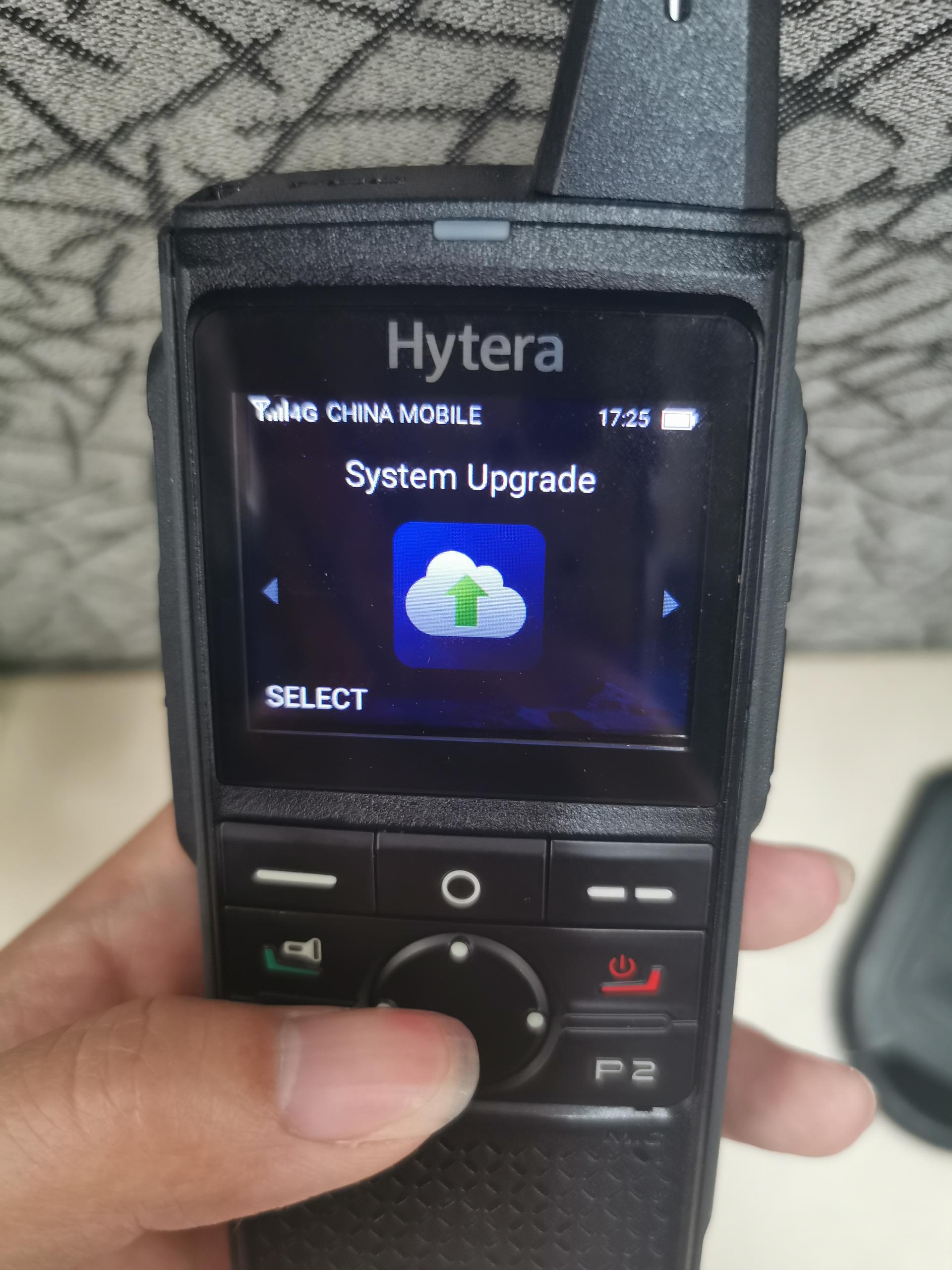 V. Summary
Hytera PNC370 serves as one of the most basic terminals. It is quite suitable for some industries which require basic PoC communication. In hardware design, PNC370 inherits Hytera's military-grade quality, that is, exquisite, compact, solid, durable, and good texture. In software design, together with Hytera's powerful dispatch platform, it allows users to implement refined command and dispatch. It can provide a comprehensive PoC solution for customers. In general, Hytera PNC370 is attractive in price and quality, and it is a highly recommended radio.
Will you want to experience group call communication the same as Hytera PoC radio? Hytera HyTalk app free trial is on going. Click HERE to find more.