(Lima, Peru – February 1, 2021) - Hytera, a leading global provider of innovative Professional Mobile Radio (PMR) communication solutions, cooperating with its local partner Proyectcom, has recenty handed over a Digital Mobile Radio (DMR) system to Peruvian Corporation of Airports and Commercial Aviation (CORPAC S.A.). The system interconnects and guarantees quality and efficient communications service for 15 Peruvian airports administered by CORPAC.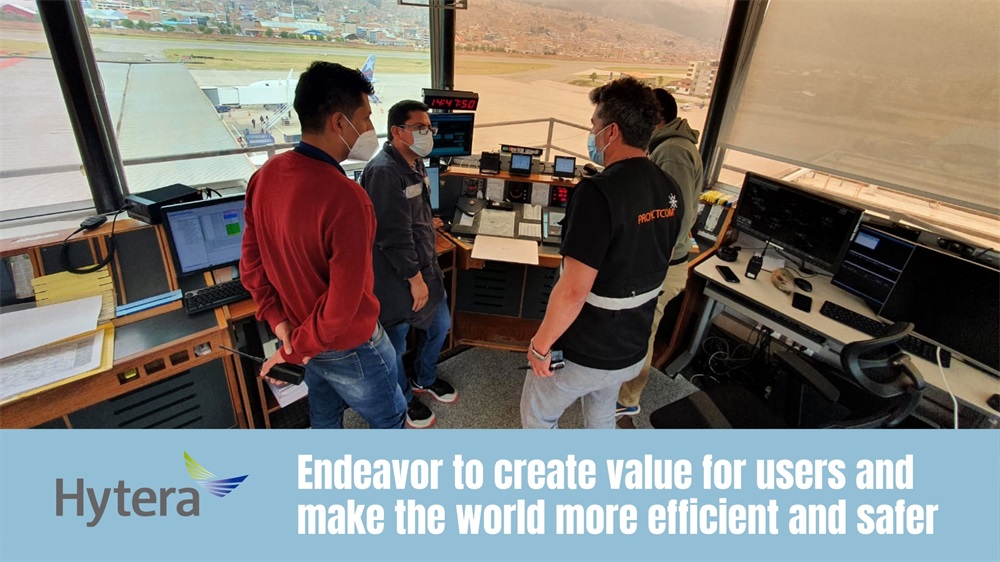 CORPAC is the body responsible for aviation safety in Peru. This DMR system links airports in cities of Andahuaylas, Atalaya, Chimbote, Cuzco, Huánuco, Ilo, Jaén, Jauja, Juanjui, Mazamari, Nazca, Rioja, Tingo Maria and Yurimaguas with the CORPAC headquarters in Callao. The integration is key to optimize resources allocation and ensure the compliance to operation safety standard at national and international levels.
The state-of-the-art DMR solution consists of portable and mobile radios, IP-based repeaters and SmartDispatch software suites. Given its flexibility and scalability, it keeps the 15 airports connected as a single national network. Control tower staff, groud service team, firefighters and supervisors are able to work in dedicated groups for their daily operations and to respond together to emgercies in a highly corrdinated way.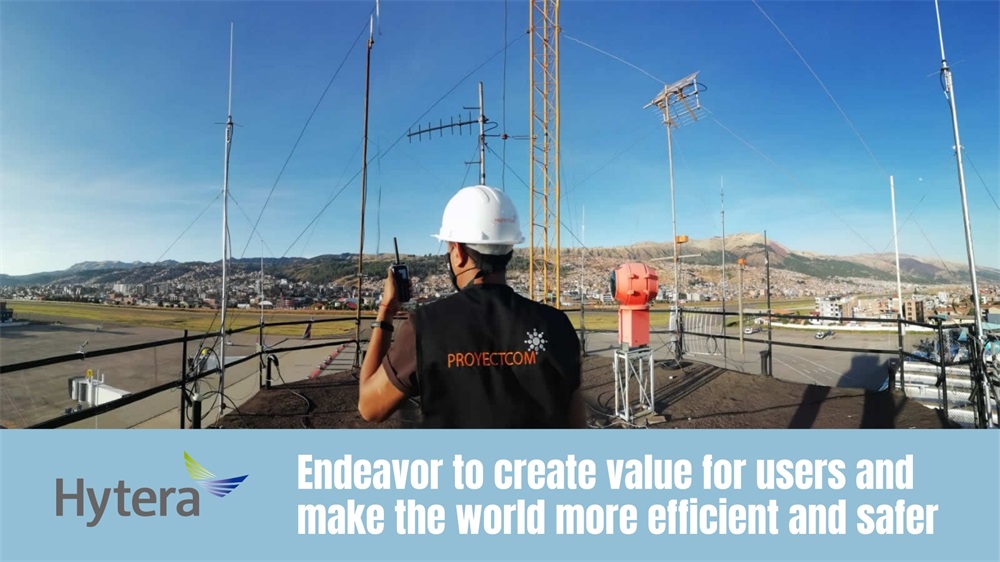 Proyectcom, an integrator specializing in radiocommunication technologies, networks and connectivity, put trust in Hytera's strength of providing the latest innovation to its customers; and excellently integrated and delivered Hytera's DMR products to meet the customers' strict requirements and high expectation.