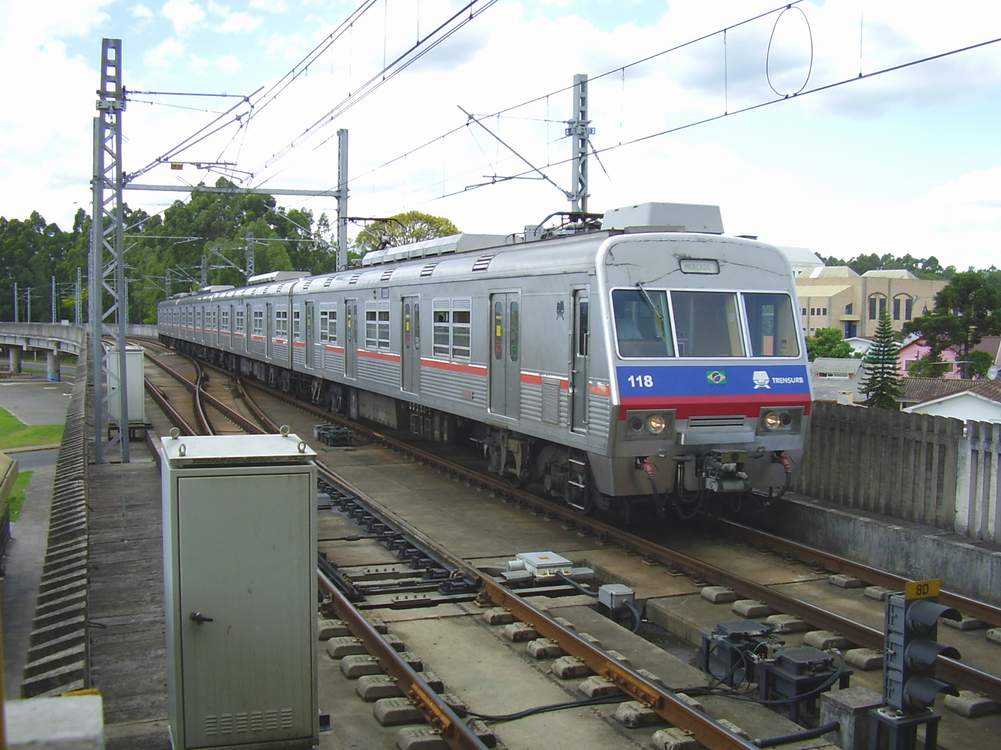 Hytera, a leading global provider of innovative Professional Mobile Radio (PMR) communications solutions, announces that it has signed contract with TRENSURB, the Urban Trains Company of Porto Alegre S/A, to provide latest TETRA communications system to the metro of the capital city of the state of Rio Grande do Sul, Brazil.
The TETRA communications system will be provided and deployed by Teltronic Brazil, a subsidiary of Hytera. The system is based on the Teltronic Nebula System, composed of one main controller and one redundant, six base stations, eighty train borne radios, and a CeCoCo integrated command and control solution. The new system will modernize voice and data communication along the metro lines, replacing the legacy analogue system. It fully meets the requirements of ANATEL, Brazilian National Telecommunications Agency, and more functionalities are made available, such as GPS positioning, transmission of data messages, and secure and efficient communication.
"Users of the new system will benefit from higher quality calls, new functionality of both voice and data on a single system, improved security for all calls, GPS location with everything being constantly monitored, recorded and updated," said Paulo Ferrão, vice general manager of Hytera Brazil and general director of Teltronic Brazil.
The Urban Trains Company of Porto Alegre S / A - TRENSURB is linked to the Ministry of Regional Development. It operates in the segment of urban and metropolitan passenger transport with a line of Urban Trains with extension of 43.8 kilometers, in the north axis of the Metropolitan Region of Porto Alegre, with 22 stations and a fleet of 40 trains. It also operates the first line of the Automated People Mover (APM) technology, in commercial operation, connecting Trensurb Airport Station (integrated with the train) to Terminal 1 of Salgado Filho International Airport (Salgado Filho Station).
About Hytera Communications
Hytera Communications Corporation Limited is a leading global provider of innovative professional mobile radio (PMR) communications solutions that improve organizational efficiency and make the world safer. Founded in Shenzhen, China in 1993 and listed on the Shenzhen Stock Exchange (002583.SZ), Hytera has ten research and development centers around the world. Hytera serves customers in over 120 countries and regions, including government, public security, utility, transportation, and enterprise. Sepura Group PLC and its subsidiary Teltronic S.A.U. became a part of Hytera in May, and Norsat International Inc. and its Sinclair Division became part of Hytera in July 2017. For more information, please visit www.hytera.com.br