Hytera, a leading global provider of innovative Professional Mobile Radio (PMR) communications solutions, showcased its Emergency Response Communication Solution covering Fast Deployment, Command and Control Center, Onsite Communication and Tetra Solution at the International Defence Exhibition and Conference (IDEX 2019) from 17 to 21 February at Abu Dhabi Exhibition Centre in United Arab Emirates.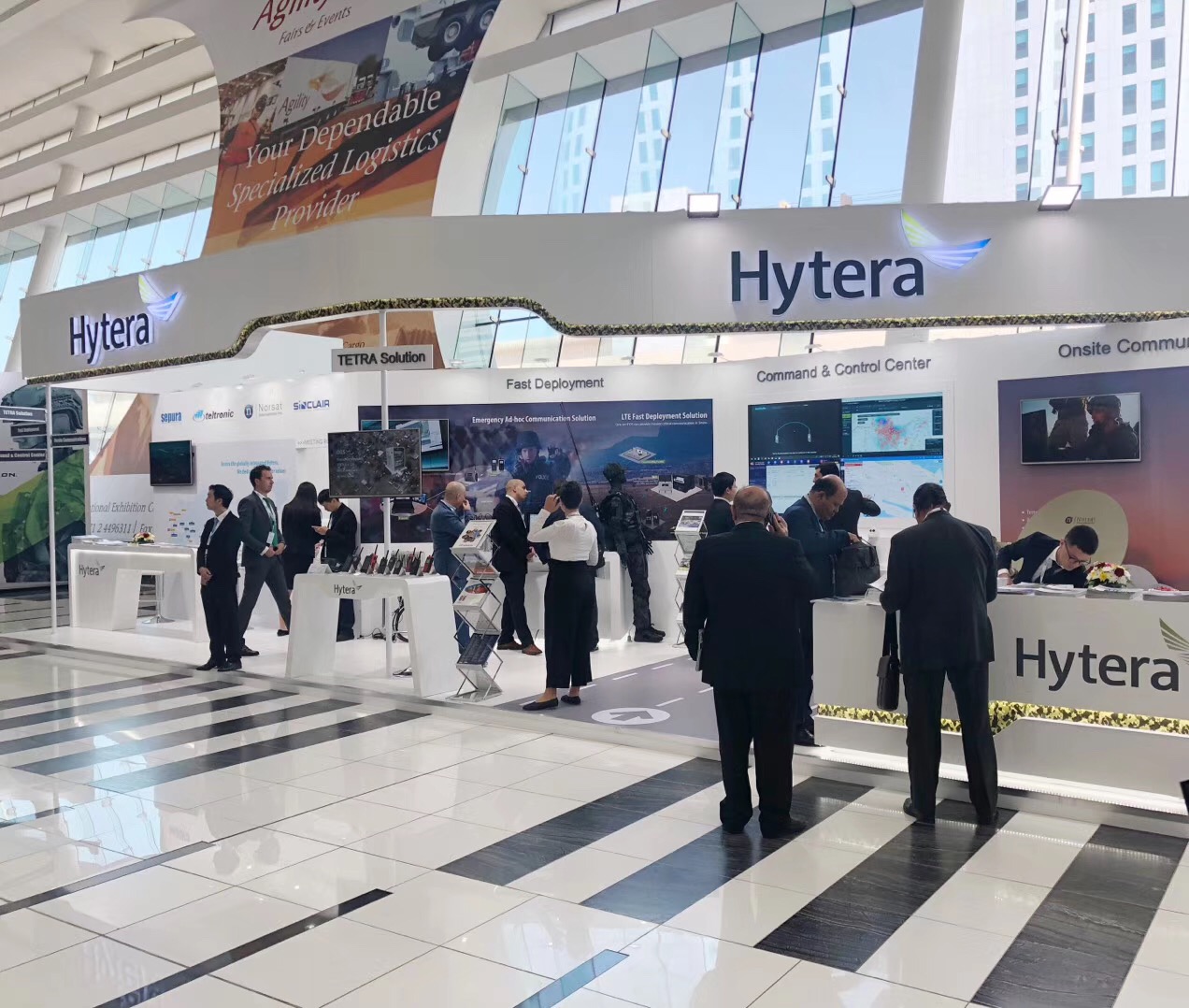 Hytera @ IDEX 2019
During emergency rescue, coordination efficiency at the site is the key point for the rescue activities. After the disaster, power, traffic and communication may be broken. In this context, the requirements for emergency communication products shall be easy-to-use, fast deployment, and automatic networking. Hytera provides emergency communication system to be quickly deployed on site and transmit all information and data back to both the on-site command center and the national command center by satellite communication system. In the meantime, the Command and Control Center can integrate communication, command, dispatch, management and service for rescue.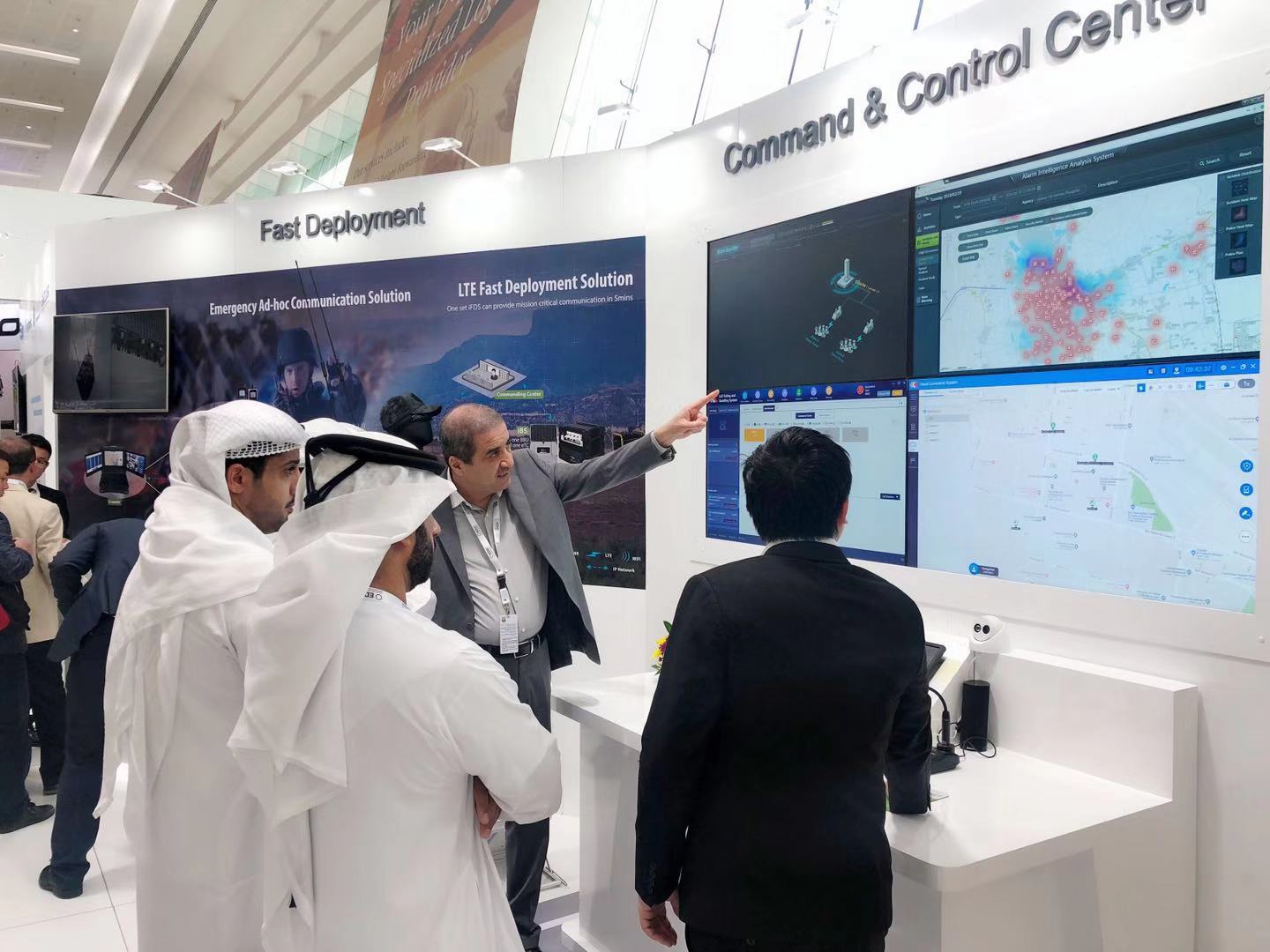 The staff was demonstrating command and dispatch solution.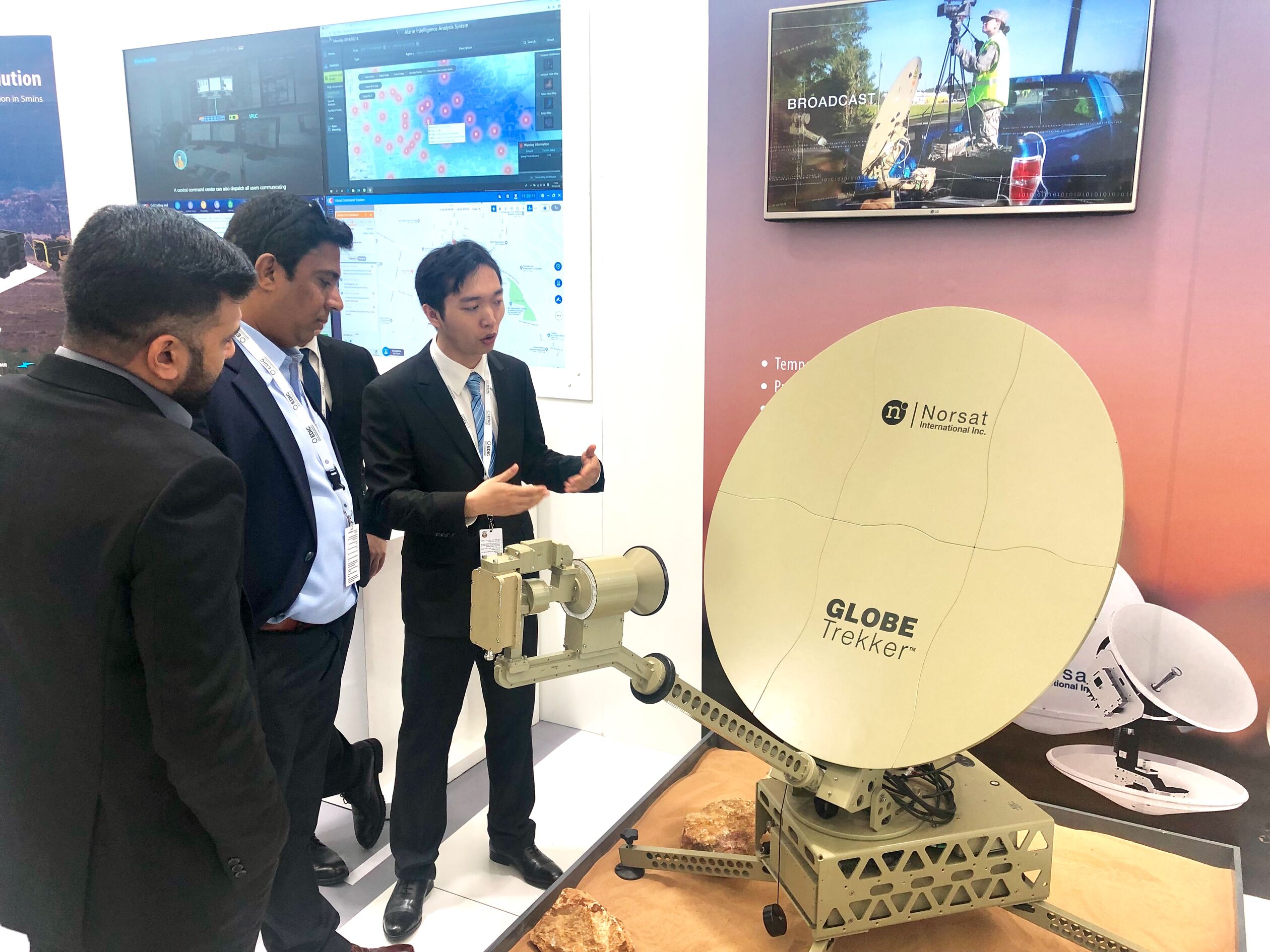 Norsat, the subsidiary of Hytera, was also exhibited.
Highlights include iMesh solution, iBS (integrated Base Station) and PoC radios at the exhibition. Hytera iMesh is a broadband IP mesh system supporting self- organizing networking and setting up a broadband network by itself when powered on. It can provide high data throughout to enable front line responders to communicate with on-site command center in complicated environment. Working as an outdoor base station or a standalone system, iBS supports wall-mount, post-mount, and tower-mount installation, saving site resources and adopts aviation connectors adaptive to harsh environments. Hytera PoC radios at all levels provide the voice, text, image, video and other multimedia services over 2G, 3G and 4G and Wi-Fi public networks.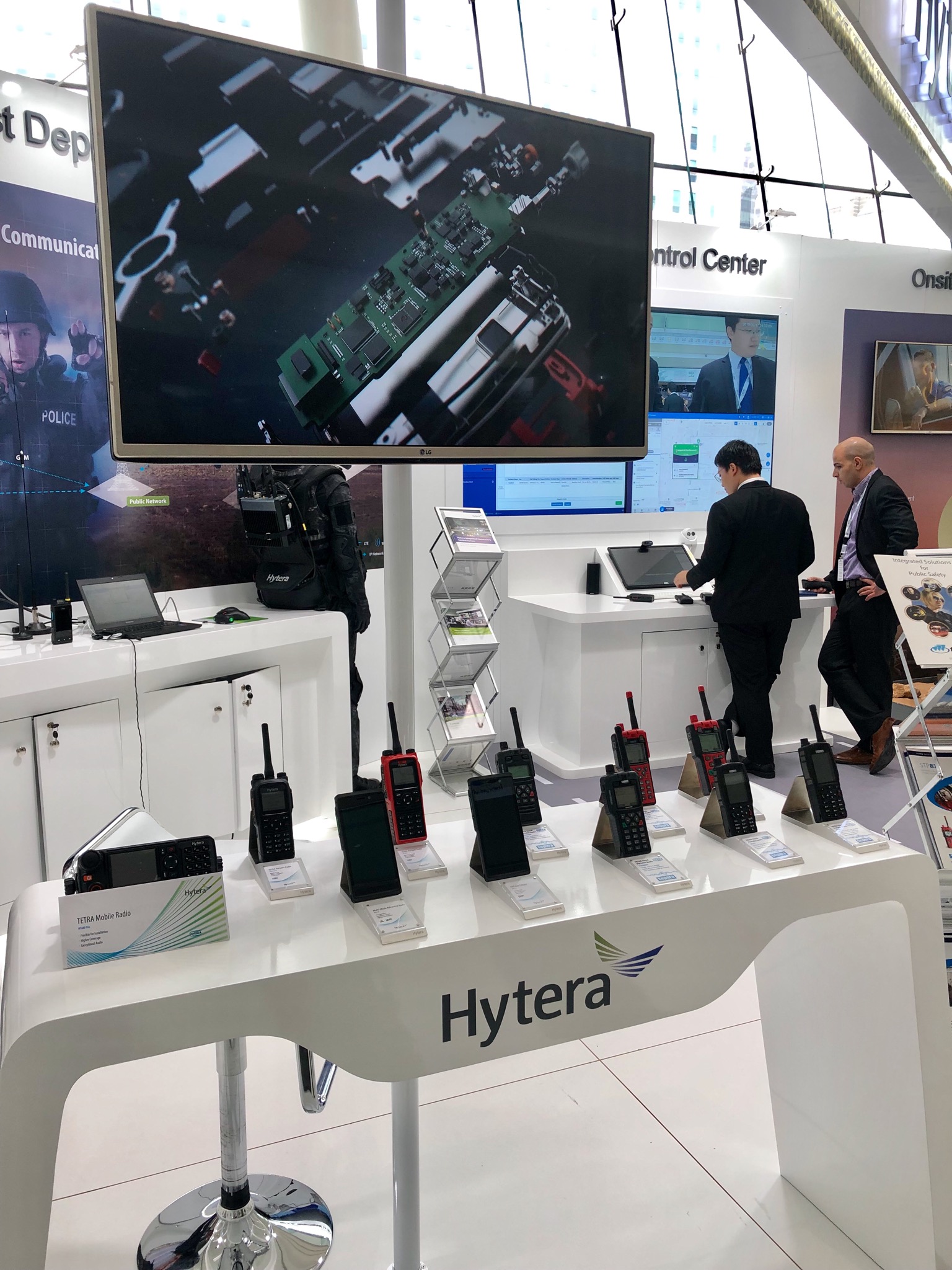 PoC radios were presented with other terminals.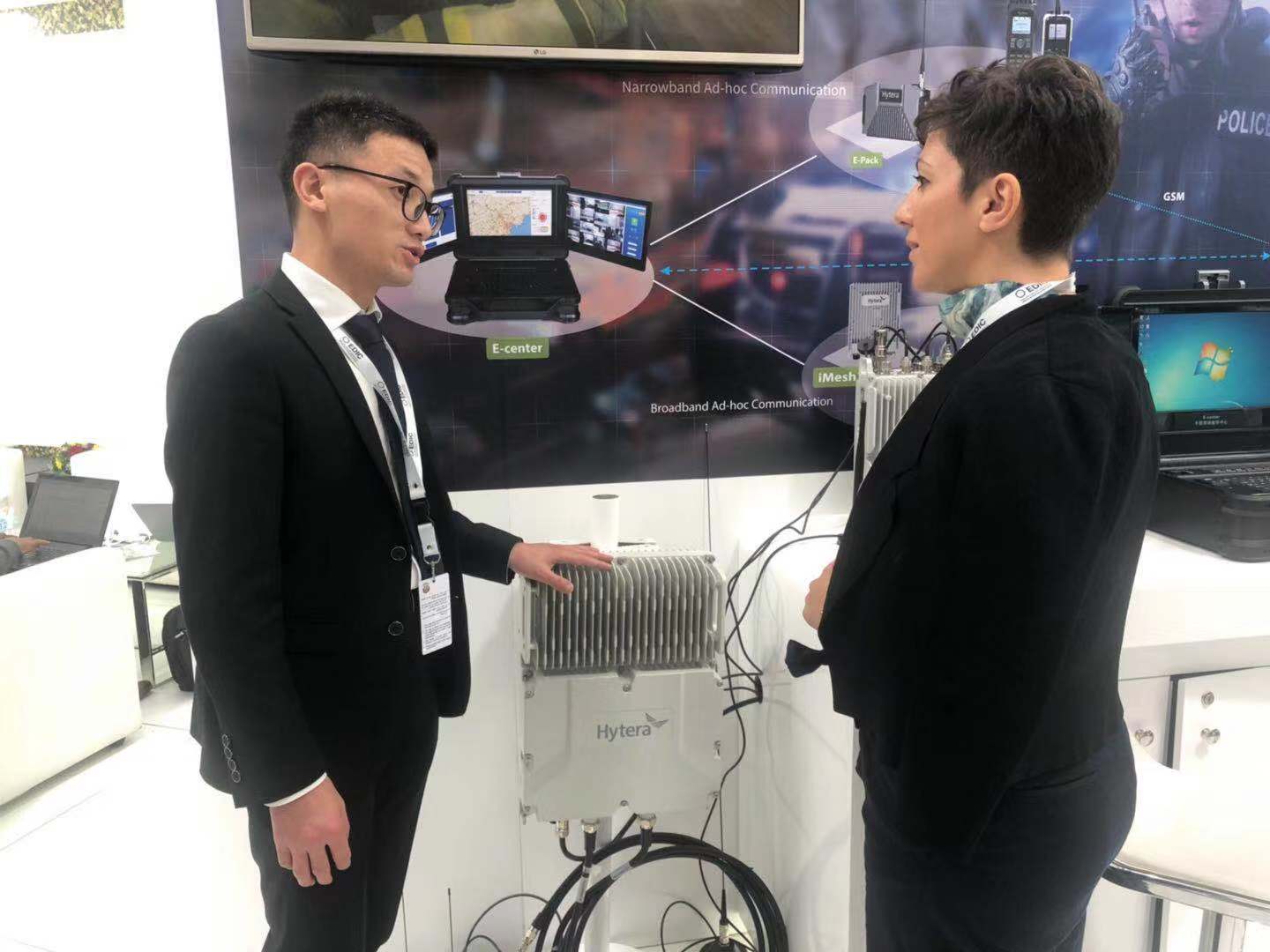 Customers were interested in iMesh and iBS.
"This is the fourth time that Hytera participated in IDEX. Hytera has been concentrated on the research and innovation of PMR solutions to increase our customers' situational awareness, collaboration and response rate in the complex environments they work in, from daily command and control to emergency response, disaster relief, and anti-terrorism efforts", said Stanley Song, Sales Director of Middle East and North Africa.
During the exhibition, Hytera attracted lots of visitors to come and raised their interests into PMR communication solutions. Abu Dhabi Police officials also visited Hytera stand during IDEX2019 and discussed with Hytera Sales Director of Public Safety Sector about security and efficiency concern of Abu Dhabi Police.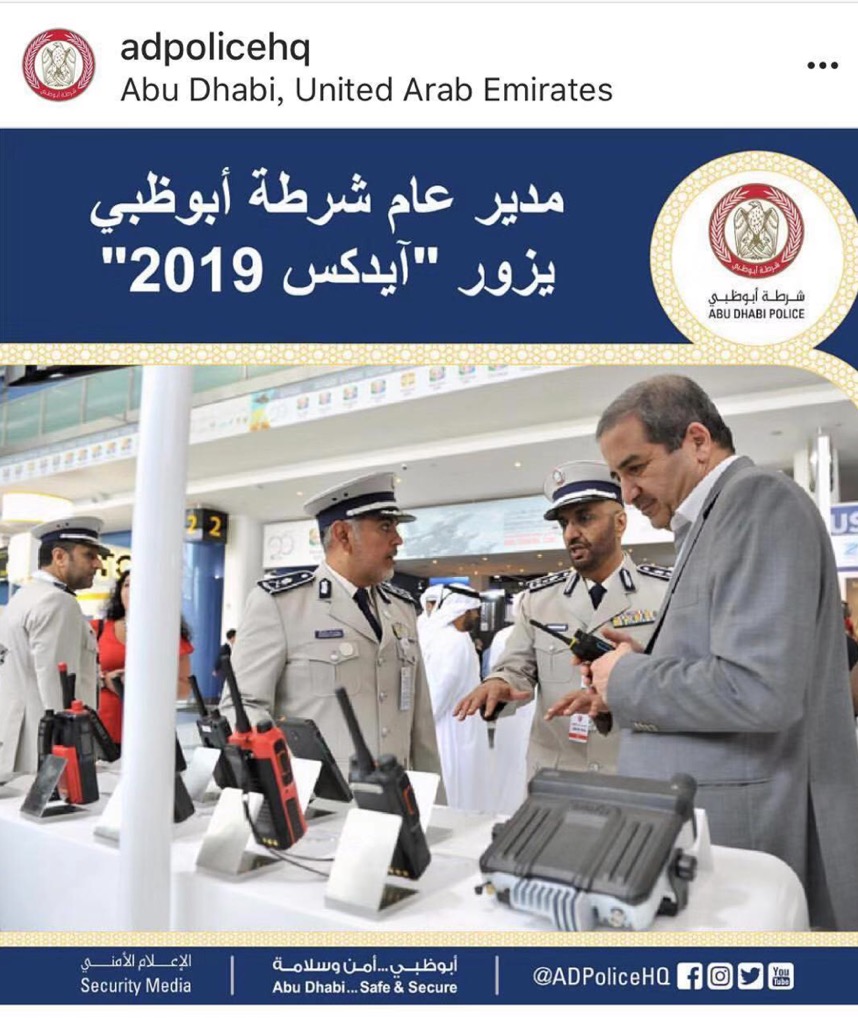 The official Abu Dhabi Police account posted thier visit at Hytera stand.
About IDEX
IDEX is the only international defence exhibition and conference in the MENA region demonstrating the latest technology across land, sea and air sectors of defence. It is a unique platform to establish and strengthen relationships with government departments, businesses and armed forces throughout the region.