Hytera, a leading global provider of innovative professional mobile radio (PMR) communications solutions showcased PMR-LTE Convergence and emergency response communication solutions, along with its offering for industries including utility, oil and gas, SMR operator, hospitality, healthcare and education at the International Wireless Communications Expo 2018 (IWCE 2018), the premier annual event for communications technology professionals, on March 7-8 at the Orange County Convention Center in Orlando, Florida.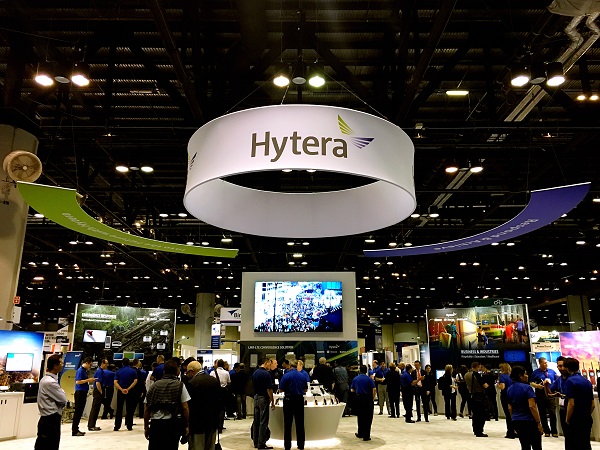 Since its official launch at Critical Communications World in Hong Kong in May 2017, Hytera has continued to expand the PMR-LTE Convergence portfolio, and has added the most up-to-date features. The convergence solution section of the Hytera booth became a focal point for IWCE 2018 visitors. Hytera showcased a TETRA base station, a DMR Trunking Cube base station and an LTE RRU (Remote Radio Unit) on a universal infrastructure hardware platform with compact industrial design, and demoed cross-protocol and system interconnectivity. Various dispatching features were achieved through Hytera Integrated Command and Control, a professional unified command and control solution. Hytera's TETRA and DMR portables, and Multi-mode Advanced Radios PDC760 and PTC760, and Remote Video Microphone VM760 work seamlessly in this convergent system with versatile features. "With Release-14 of the Mission Critical Push to Talk (MCPTT) specification, the trend for broadband data transmission in PMR communications has been distinct and immediate," said Yelin Jiang, Senior Vice President of Hytera. "This year at IWCE, Hytera demonstrated the complete convergence solution in terms of infrastructure, terminal and dispatch solutions across DMR, TETRA and LTE, which will bring great value for narrowband technology users when they have their own agenda of evolution into broadband. Hytera's convergence solution is powerful and flexible to accommodate requirements from mission-critical and business-critical users to help them stay in line with the technology transition."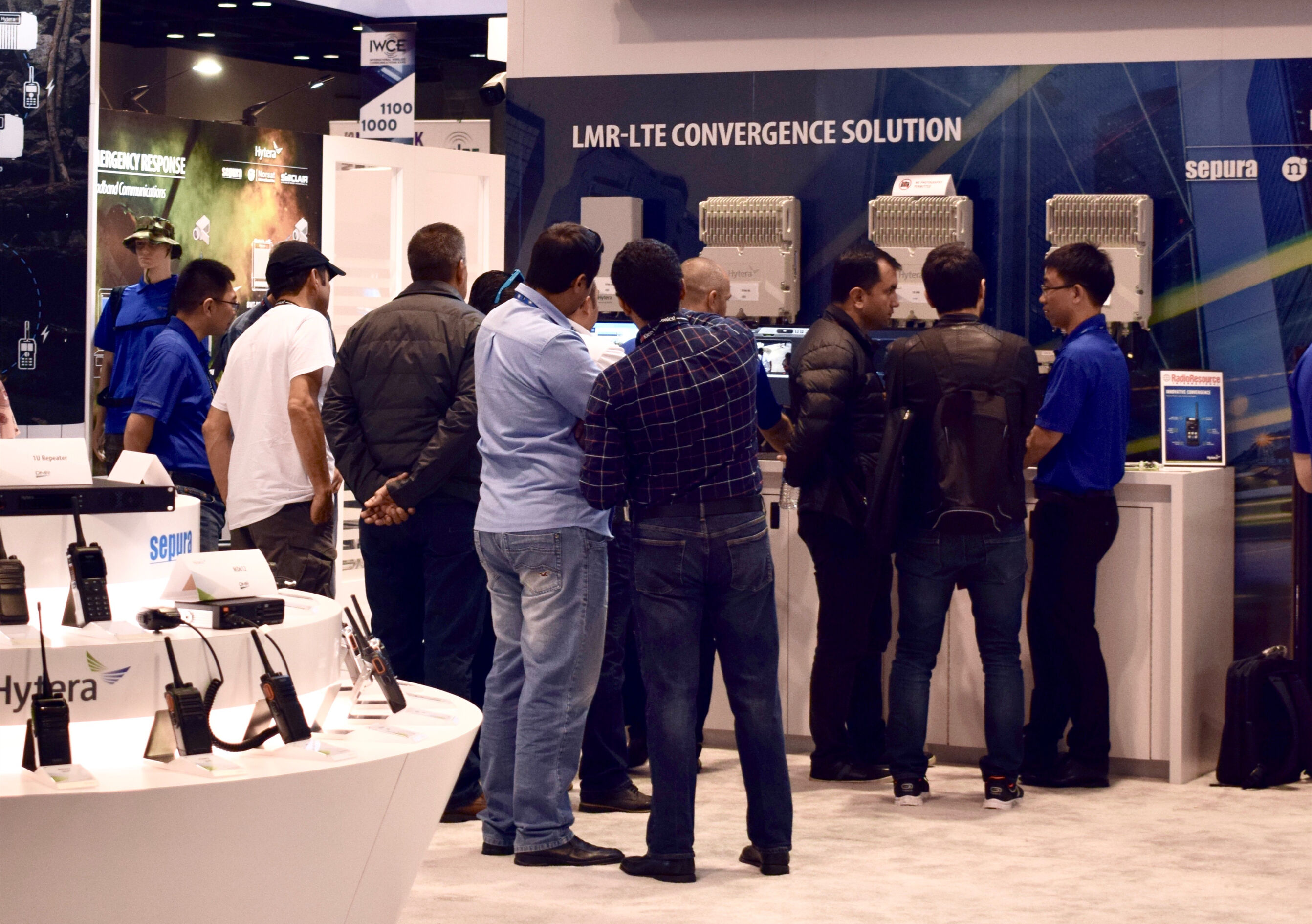 "Today we see lots of accidents and disasters globally. On-site real-time communications are paramount for rescue and relief efforts. Both PMR and LTE technologies can do their fair share to facilitate communications in such scenarios. Hytera's emergency response solutions leverage both narrow and broadband technologies, to deliver unique customer value," said Andrew Yuan, Vice President of Hytera. Hytera showcased its narrowband and broadband technology solutions for emergency response communications at the show. Designed to provide ad-hoc voice, data and video services in emergency situations, the narrowband solution is comprised of E-Center, E-Pack 100, E-Pole 100, and E-PRAD; while the broadband solution is composed by Command Station, iMesh Pro3800V and iMesh Pro3800P. Another attraction at the Emergency Response section of the booth was Norsat GLOBETrekker 2.0, the world's most intelligent fly-away satellite terminal, which was displayed along with Hytera's Emergency Response Solution.
Hytera also showcased a series of narrowband-based innovations including TETRA and DMR terminals together with Sepura, a Hytera company, at the terminal and accessories section of the booth, including Sepura's SC21 TETRA device offering public safety users an optimized migration option, and high-end DMR handheld portable with advanced features like full duplex call and single frequency repeater mode.
About IWCE
International Wireless Communications Expo (IWCE) is the premier event for communications technology professionals, bringing together everything you need in one place. IWCE features over 380 exhibitors showcasing the latest products and trends in the industry and a five-day conference program with over 100 sessions. In addition, over 7,000 individuals attend from a diverse group of industry professionals including government/military, public safety, utilities, transportation and business enterprise.
About Hytera Communications
Hytera Communications Corporation Limited is a leading global provider of innovative professional mobile radio (PMR) communications solutions that improve organizational efficiency and make the world safer. Founded in Shenzhen, China in 1993 and listed on the Shenzhen Stock Exchange (002583.SZ), Hytera has ten research and development centers around the world. Hytera serves customers in over 120 countries and regions, including government, public security, utility, transportation, and enterprise. Sepura Group PLC and its subsidiary Teltronic S.A.U. became a part of Hytera in May, and Norsat International Inc. and its Sinclair Division became part of Hytera in July 2017. For more information, please visit www.hytera.com.