Hytera, a leading global provider of innovative Professional Mobile Radio (PMR) communications solutions, held its South Africa partner conference on Mar. 28th-29th, 2019 in Johannesburg with nearly 50 partners from Limpopo, Gauteng, Mpumalanga, Northwest and FreeState attending.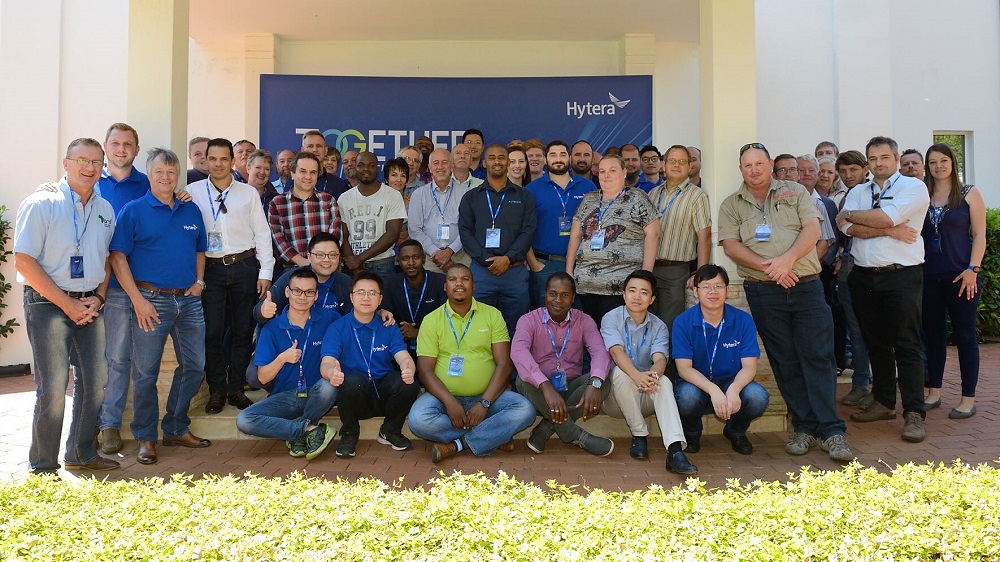 Group photo of all attendees
At the conference, Hytera exhibited a series of DMR star radios including MD785-SFR, PD485, as well as MD615/625, each of which has clear and crisp audio voice based on the digital technology, analog & digital dual modes that can also be able to achieve smooth migration with A/D auto detect, and GPS & Bluetooth capability providing more applications for customers such as outdoor positioning and Bluetooth technology.
A series of cutting-edge products were also launched, such as HPD795, the next generation DMR product, featuring a large-size display, increased battery capacity, remarkable sensitivity and innovative extended coverage to enable users to be responsive to emergent situations.
For PoC (Push-to-Talk over Cellular) radios, Hytera exhibited both PNC380 and PNC550, and demonstrated PoC solution. Hytera PoC solutions are targeted towards customers in the industrial, commercial, logistics and transportation etc sectors.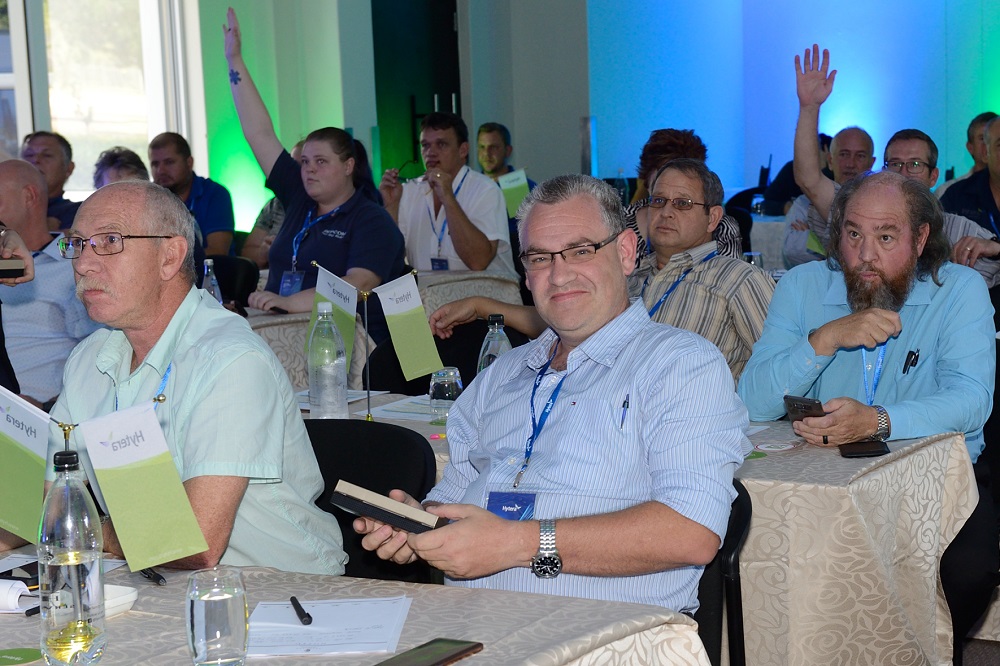 Attendees expressed great interests in product launching.
Hytera introduced PoC as, the voice-only service cannot meet all requirements of the customer. Due to the high cost and scarce availability of broadband spectrum, it is very difficult to roll out a national private broadband network to satisfy the government's needs. PoC solutions can not only meet the requirements for upgrading conventional narrowband technologies and services, but utilizing the wide area coverage of the public network to provide high-quality communication for users performing tasks over long distances.
Attendees were invited to experience PoC radios.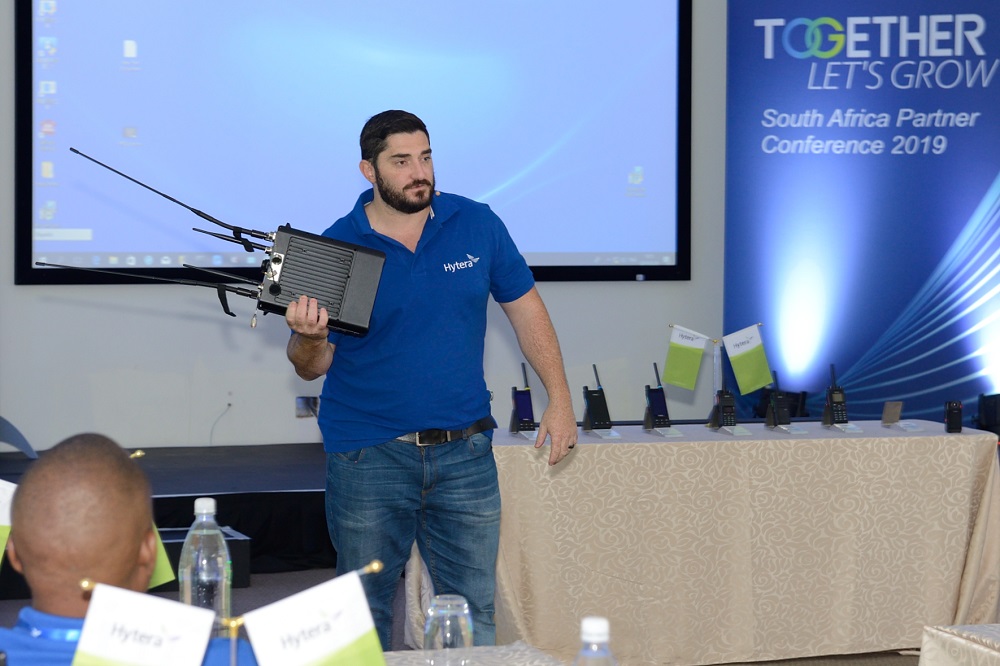 Ray Hesse, Product Manager of SA Hytera, was also giving a demonstration of iMesh.
"The PMR industry has been changing dramatically in recent years, before broadband technology came into the picture. Customers only had the choice of narrowband technologies such as DMR, TETRA and analog. Customers now have even higher requirements for PoC, MC Video, big data application, emergency and unified communications etc. For such a broad MISSION to satisfy the ever changing requirements, specifically all of the above mentioned technologies and capabilities. Hytera, a company heavily investing in R&D and innovation for 26 years, has become one of the few leaders in the industry who achieved and mastered these technologies. We made remarkable headway in promoting narrowband and broadband convergence solutions to cater for users' requirements, and bringing new opportunities for our partners in 2019", said Mark Zheng, Sales Director of SA Hytera.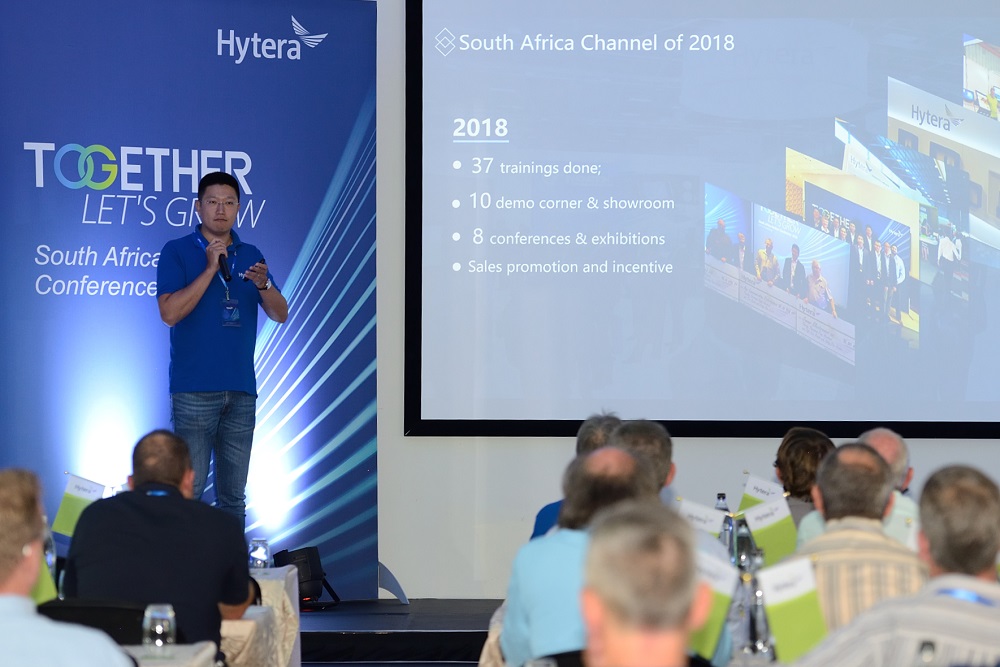 Mark Zheng, Sales Director of SA Hytera, was presenting the company update.
Hytera 2019 new policies were also introduced during the conference, including channel, service, product and marketing support, aiming at the upcoming market opportunities in South Africa to encourage partners to grow market presence, drive sales leads, understand the differentiation, and build business.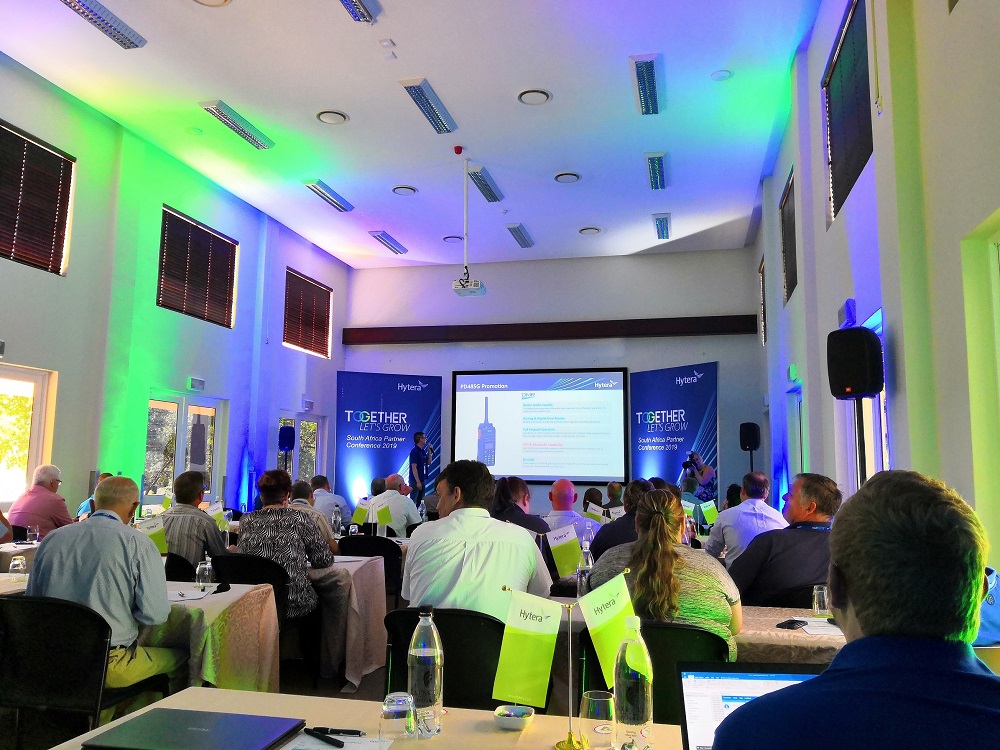 Branden Zhan, Sales Manager of SA Hytera, was introducing 2019 new channel policies.
In expressing the gratitude and recognition of the partners' efforts in South Africa during last year, Hytera presented certificates and awards to those who made outstanding contribution in promoting Hytera brand.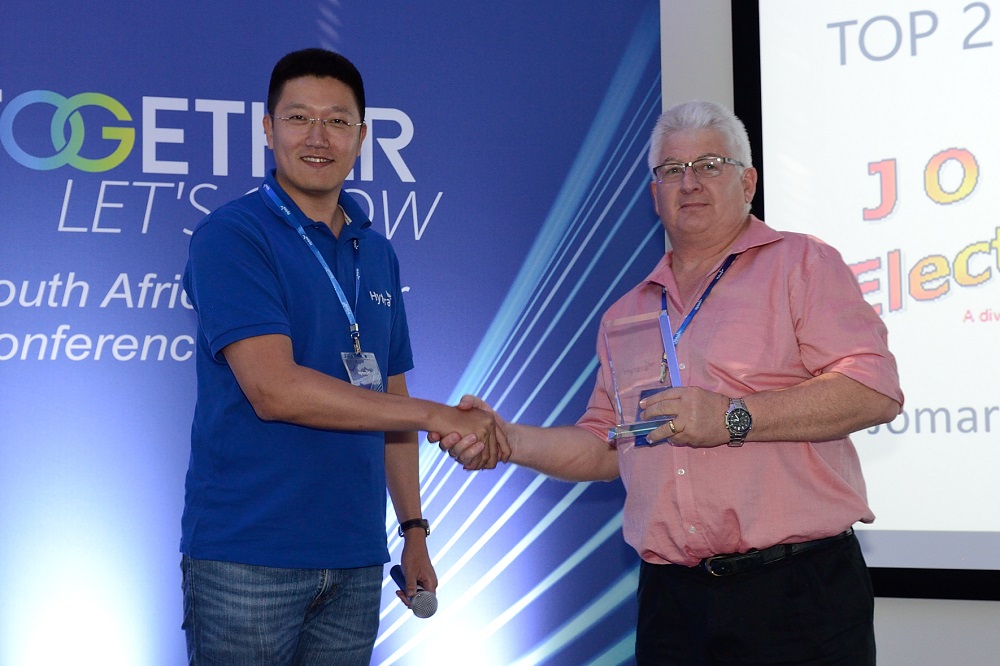 Mark Zheng, Sales Director of SA Hytera, was awarding to excellent partners.
About SA Hytera (Pty)Ltd.
SA Hytera (Pty) Ltd. was registered in Johannesburg, South Africa as a subsidiary of Hytera Communications Corporation Limited in 2016. Hytera' s products have been used extensively in different industries, such as Commercial Business, Energy, Public Safety and Security, Civil Aviation, Farming, and Agriculture etc. Hytera has already enjoyed a list of successes from South Africa to nearby countries, including South African Airways Technical, NATREF, Anglo American Sishen, SAPPI etc.