Hytera, a leading global provider of innovative professional mobile radio (PMR) communications solutions, continues its 2018 "Together, let's grow" partner conference tour in Kazakhsdtan. The event was held at InterContinental Almaty hotel on 20th April with attendance of Kazakhstan nationwide channel business partners.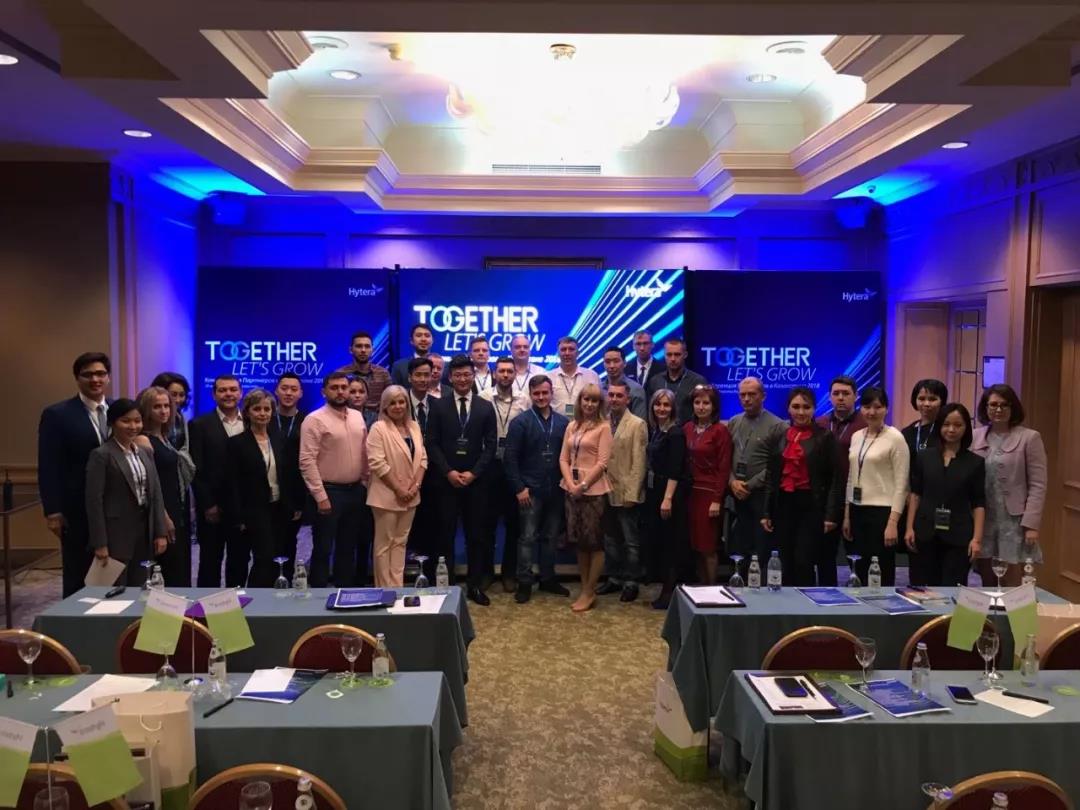 Group photo
Jointly held by Hytera Kazakhstan office and local distributor Topol Ltd., the gathering has provided an opportunity for dealers to gather together, to learn face to face the local channel policies in 2018 and to exchange views over current hot topic of PMR technology. During the event, Hytera also updated and issued new year dealer certificates together with Topol Ltd.,.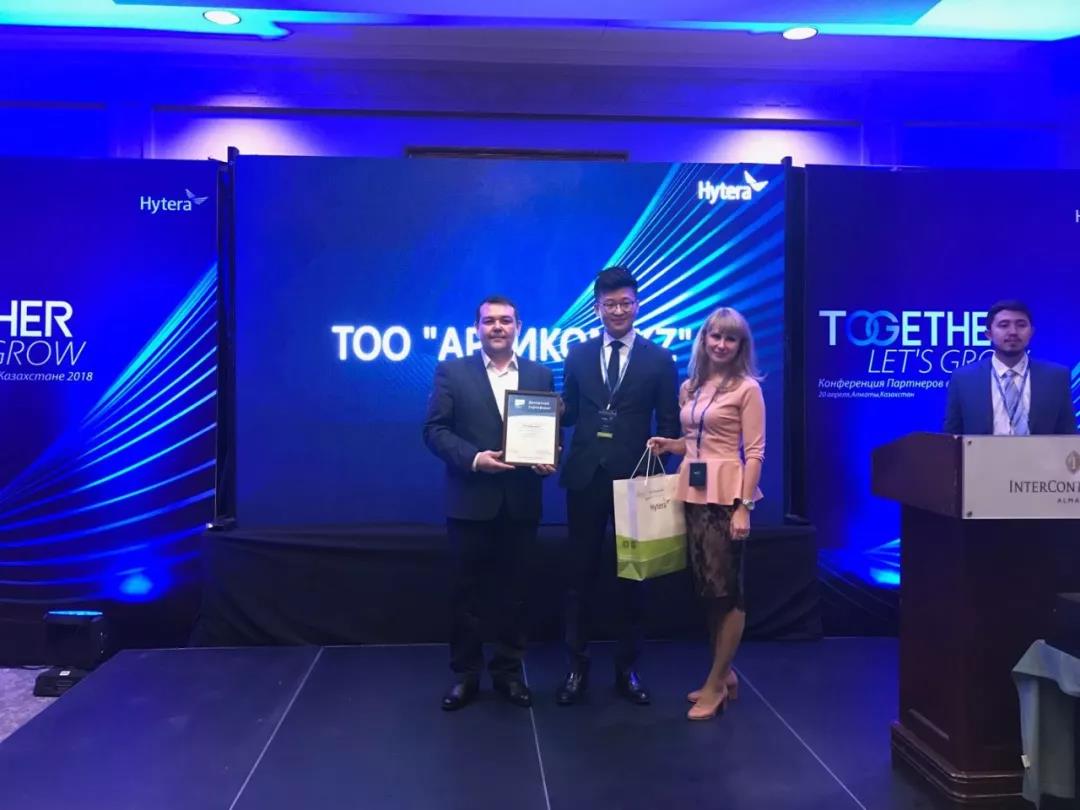 Ivan Wang, direcor of Kazakhstan office and Olga Ivanovna, director of Topol Ltd., issuing cartificate together to dealer
Samat Mamiev, senior engineer of Hytera, introduced design concept and highlight features of the latest Hytera Multi-Mode Advanced Radio to dealers. In order to support dealer to grow continually in commercial market, the team has also presented the IF2017-awarded BD series with a competitive incentive program to dealers. "BD series are perfect to commercial market. They are digital two-way radios but you can have them in analog price. We also have faith in Hytera TF series. We believe these unlicensed radios are easy to use for user who requires push-to-talk radio in their special activities as well."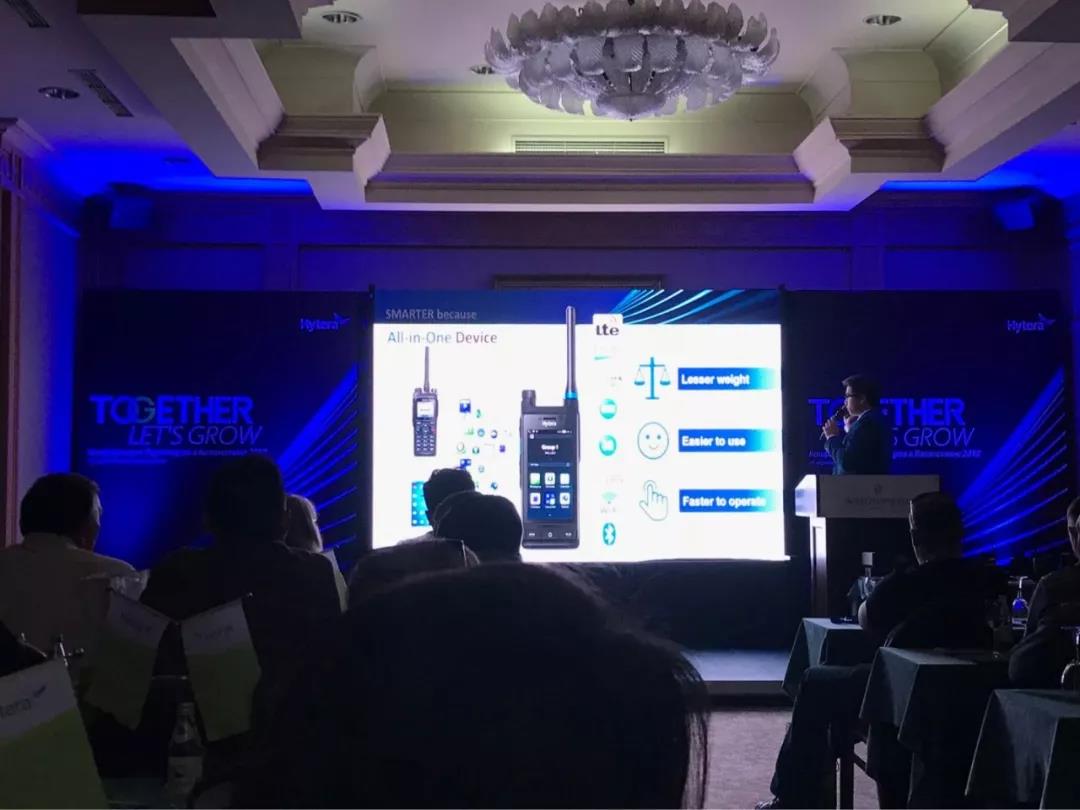 Samat Mamiev, senior engineer, presenting the new products to Hytera partners.
"Alongside with the product program, we also work out a series of incentive and promotion program with Topol to support our dealers in multi-level and full-directional ways of action, "Andrey Chen said, the Senior Channel Manager of Hytera Channe Develipment Dept." We have price policy which helps to ensure one product gets one price in Kazakhstan." he went on his comment.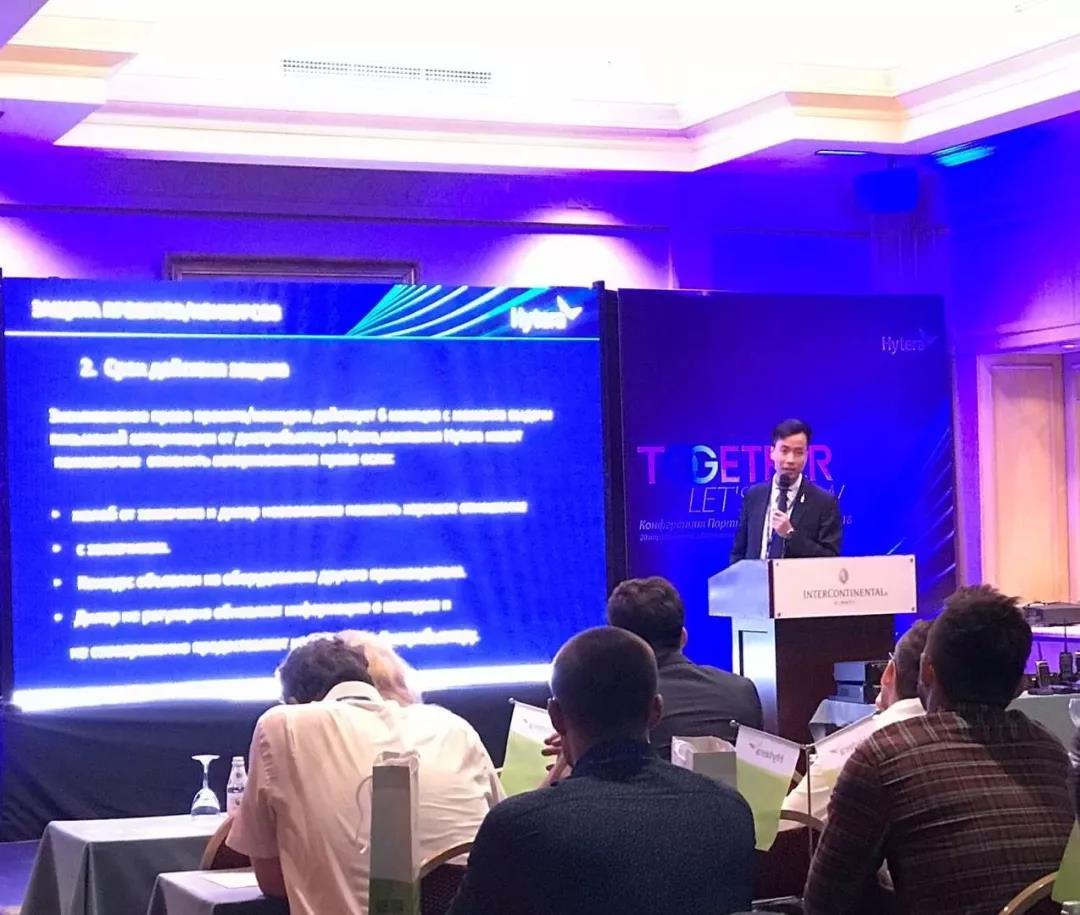 Andrey Chen, senior channel manager of Hytera, introducing channel policies.
"I'm really impressive with your conference today. I do believe that Hytera would success in this market. There is no other company could do such a support to our dealers. We are ready to go with it." a dealer said after the conference.