Hytera, a leading global provider of innovative professional mobile radio (PMR) communications solutions showcased PMR-LTE Convergence and Emergency Response Solutions at Expo Seguridad 2018, the largest exhibition of security products and solutions in Latin America, from April 24 to 26 at Centro CitiBanamex in Mexico City.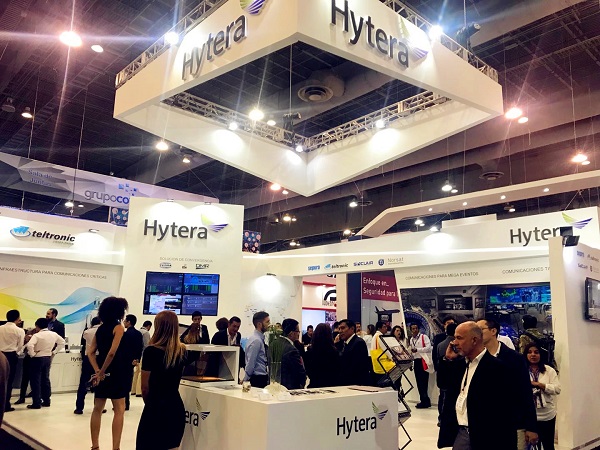 In Mexico, safety and security remains a constant concern among the general public, within companies, and for all levels of government. Security forces and law enforcement agencies like Police and Military Police have pursued high-tech security products and solutions all the time in reducing violent crime and improving their operation efficiency. "The PMR-LTE convergence solution we showcase at Expo Seguridad this year comprises cutting-edge multi-mode advanced radio, remote video microphone, narrowband-broadband infrastructure, and management software. The solution can achieve high speed transmission of video and data while ensure critical voice service, which is beneficial for efficiency improvement in daily operation of security forces," said Nathan Kuang, Deputy General Manager of Hytera Mexico.
Hytera also showcased its narrowband and broadband technology solutions for emergency response communications at the exhibition. Designed to provide ad-hoc voice, data and video services in emergency situations, the narrowband solution is comprised of E-Center, E-Pack 100, E-Pole 100, and E-PRAD; while the broadband solution is composed of Command Station, iMesh Pro3800V and iMesh Pro3800P.
As a subsidiary of Hytera group, Sinclair presented a comprehensive portfolio of products including antennas, filters, receiver multicouplers and accessories during the show, demonstrating its strong competitiveness as an industry leader in the PMR space. "Sinclair is committed to working closely with customers to develop custom products and systems that meet stringent requirements needed for peak performance during emergency and critical communications situations. This capability and flexibility in our product development offer great value to customers and demonstrate the philosophy of putting customers' demands first," said Wee Er, General Manager at Sinclair. Sepura and Teltronic also showcased their flagship TETRA terminal and infrastructure at the stand.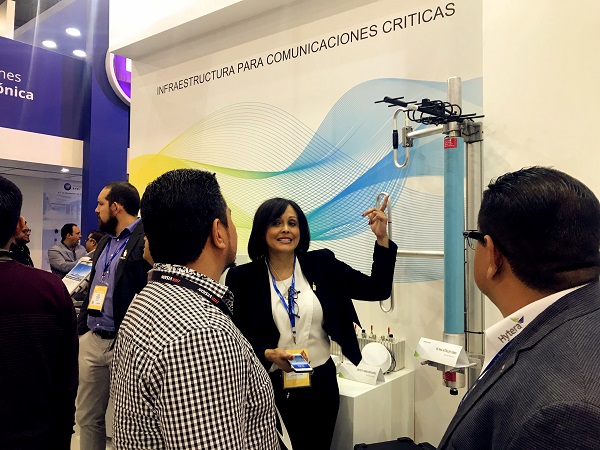 During the show, the committee of Expo Seguridad granted a plaque in recognition of Hytera's 25-year business development and investment in the field of PMR as well as its commitment to the security sector in Mexico and Latin America.
About Expo Seguridad
Expo Seguridad Mexico: 15 years of success. Expo Seguridad Mexico celebrated 15 years as a national and international industry benchmark, bringing together the most outstanding exhibitors every year, who receive nearly 16,000 visitors interested in security products and solutions.
About Hytera Communications
Hytera Communications Corporation Limited is a leading global provider of innovative professional mobile radio (PMR) communications solutions that improve organizational efficiency and make the world safer. Founded in Shenzhen, China in 1993 and listed on the Shenzhen Stock Exchange (002583.SZ), Hytera has ten research and development centers around the world. Hytera serves customers in over 120 countries and regions, including government, public security, utility, transportation, and enterprise. Sepura Group PLC and its subsidiary Teltronic S.A.U. became a part of Hytera in May, and Norsat International Inc. and its Sinclair Division became part of Hytera in July 2017. For more information, please visit www.hytera.com.