Hytera, a leading global provider of innovative Professional Mobile Radio (PMR) communications solutions, has continued its dealer conference tour at Umeda Sky Building, one of the city's tallest building and most recognizable landmarks in Osaka, Japan on 22nd June, after Jakarta, South Africa, Kazakhstan, Kenya stops and Global one in Bali island. More than 30 local dealers from the West Japan region attended the event to learn more about DMR standard (TDMA) and radios, which were not widely used like Digital Convenience Radio (DCR) standard (SCPC) in Japan.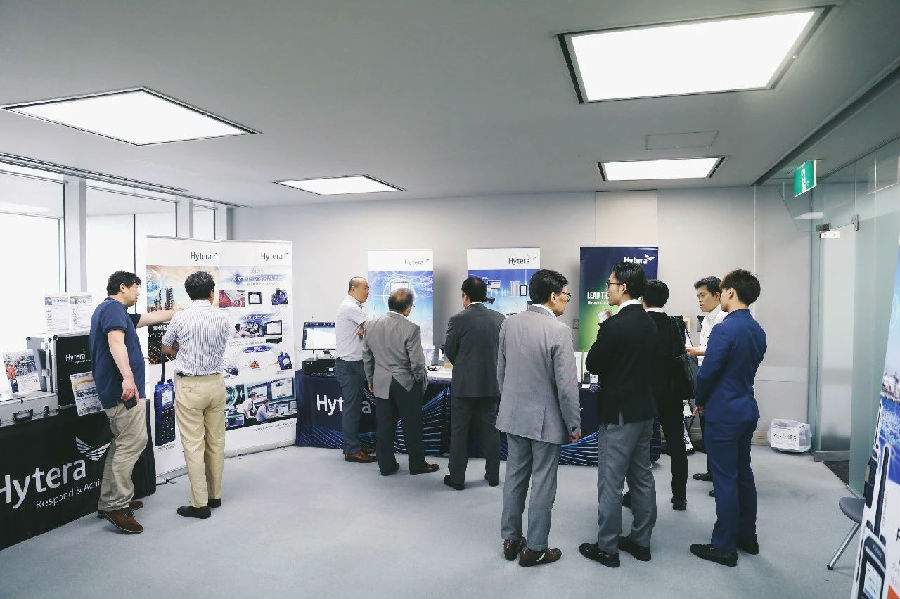 The Hytera 360° campaign was firstly launched as a channel program to empower its channel business partners with full-scale product and solutions as well as service and support in 2016. The campaign has ran two years as the theme of Hytera's worldwide dealer conference tour.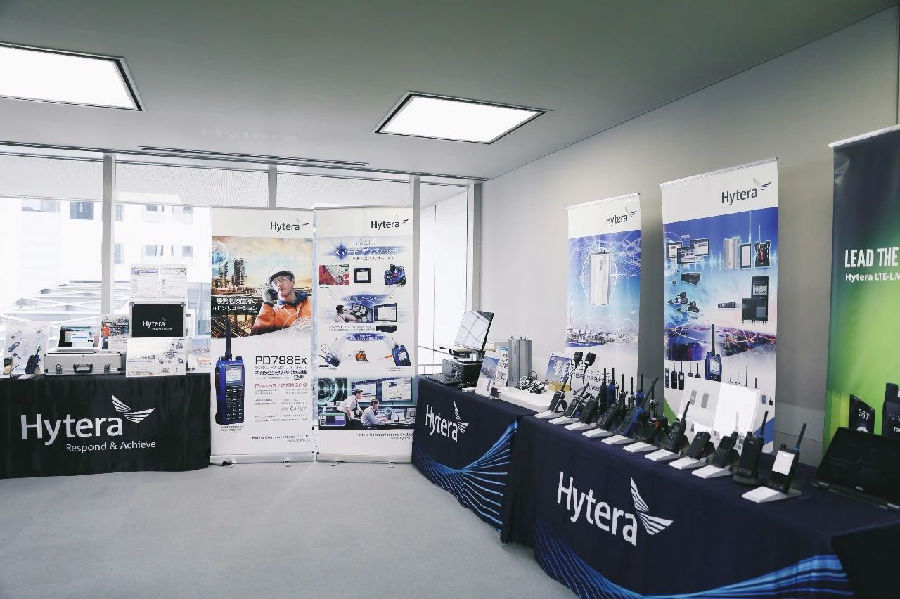 Sustainable growth develops from partner empowerment, creating new value together. Striving forward together, Hytera pioneer new communication solutions across diverse scenarios, discovering new possibilities and solving unique challenges in mega events as the experts. This year, Hytera launched the new campaign "Together, let's grow" to further expanding its global partner network of channel partner, systems integrators and resellers, and to bring increased value to the Hytera's ecosystem during Hytera Global Partner Summit (HGPS 2018) in Bali, Indonesia.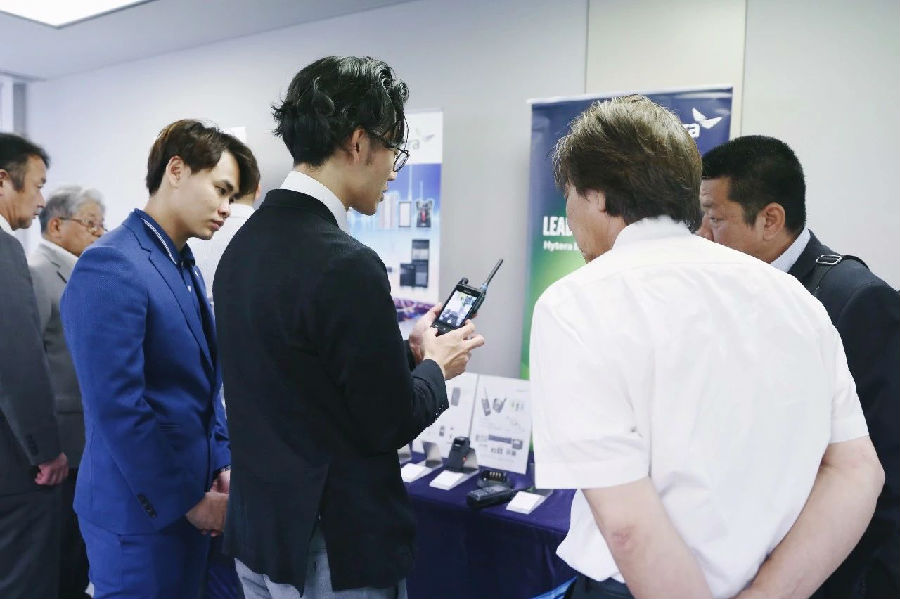 The local team were demonstrating Hytera Multi-mode advanced radio to the customers.
As part of "Together, let's grow" campaign, Hytera together its local distributor, General Trading Japan (GTJ), presented a number of products including the latest Hytera Multi-mode advanced radio and other digital radios in the conference. "Hytera has entered Japanese market for over 13 years, and we have achieved very good results over this years through the untiring efforts and cooperation of our partner. The extraordinary performance of our partner network is an essential component of our global presence, growth and success. We would fully support our dealers to maximize the expanding opportunities with channel program and unique innovation," said Edward Lam, Sales Manager of Hytera.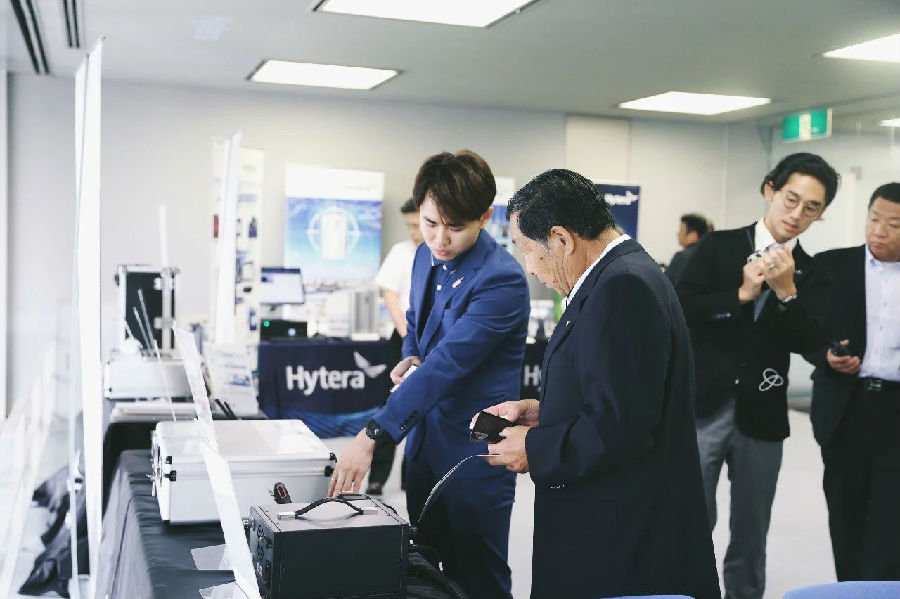 Edward Lam, Regional Sales Manager of Hytera (left), was introducing the mobile radio to the customer.
During the conference, Zhen Liu, CEO of GTJ, introduced Hytera's explosion-proof product portfolios for Oil & Gas industry and its new channel policy. "Last year, we have held the dealer conference in Tokyo with good efficacy, and this year, we move the venue to Osaka where is a quite new market for us if compare with the East Japan Region. We hope to expand our channel network in West Japan region through this conference," said Zhen Liu.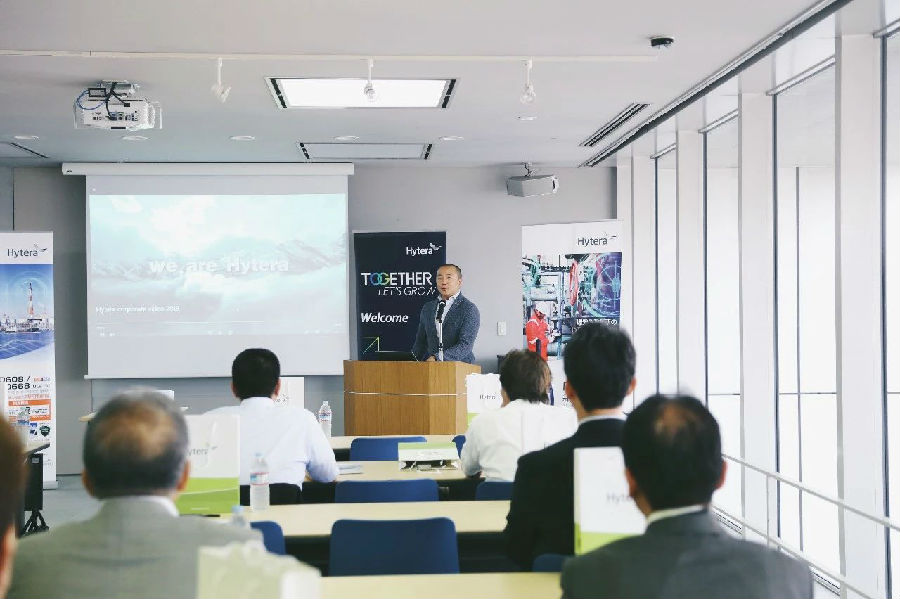 Zhen Liu, CEO of GTJ, was presenting Hytera solution and channel policy to the customer.
Since 2005, Hytera has provided its radio solution to many companies in Japan, especially petrochemical enterprises, such as JXTG Nippon Oil & Energy Corporation, Idemitsu Kosan, Nippon Soda, etc. Hytera is the first company that receive the Japanese domestic standard certification for explosion-proof digital radio. PD798 Ex is the one of the only two Intrinsically Safe Explosion radio that get this certification in Japan as well.