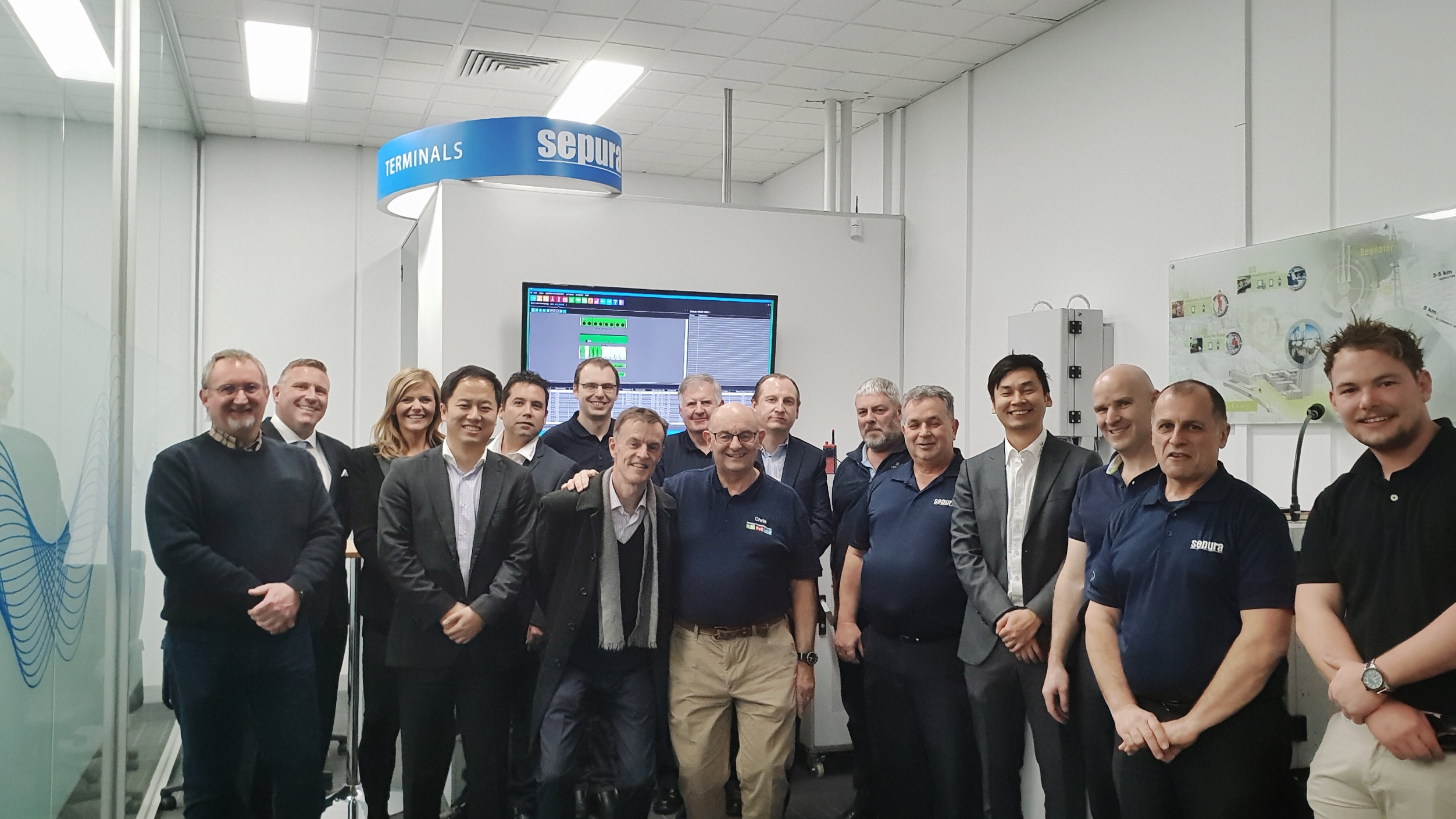 Hytera, a leading global provider of innovative professional mobile radio (PMR) communications solutions, and Sepura, a UK-headquartered subsidiary, officially opened their joint Melbourne office at a ceremony on August 17th. A number of channel partners were invited to join the opening and were given an office tour during the event.
Since Hytera completed the acquisition of the Sepura Group in May last year, Sepura has become a 100%-owned subsidiary of Hytera. In line with Group strategy, each sales region is concentrating on leveraging the synergies and economies-of-scale inherent in the combined product lines, corporate talent and combined experience of the two entities, and this has been implemented in Australia.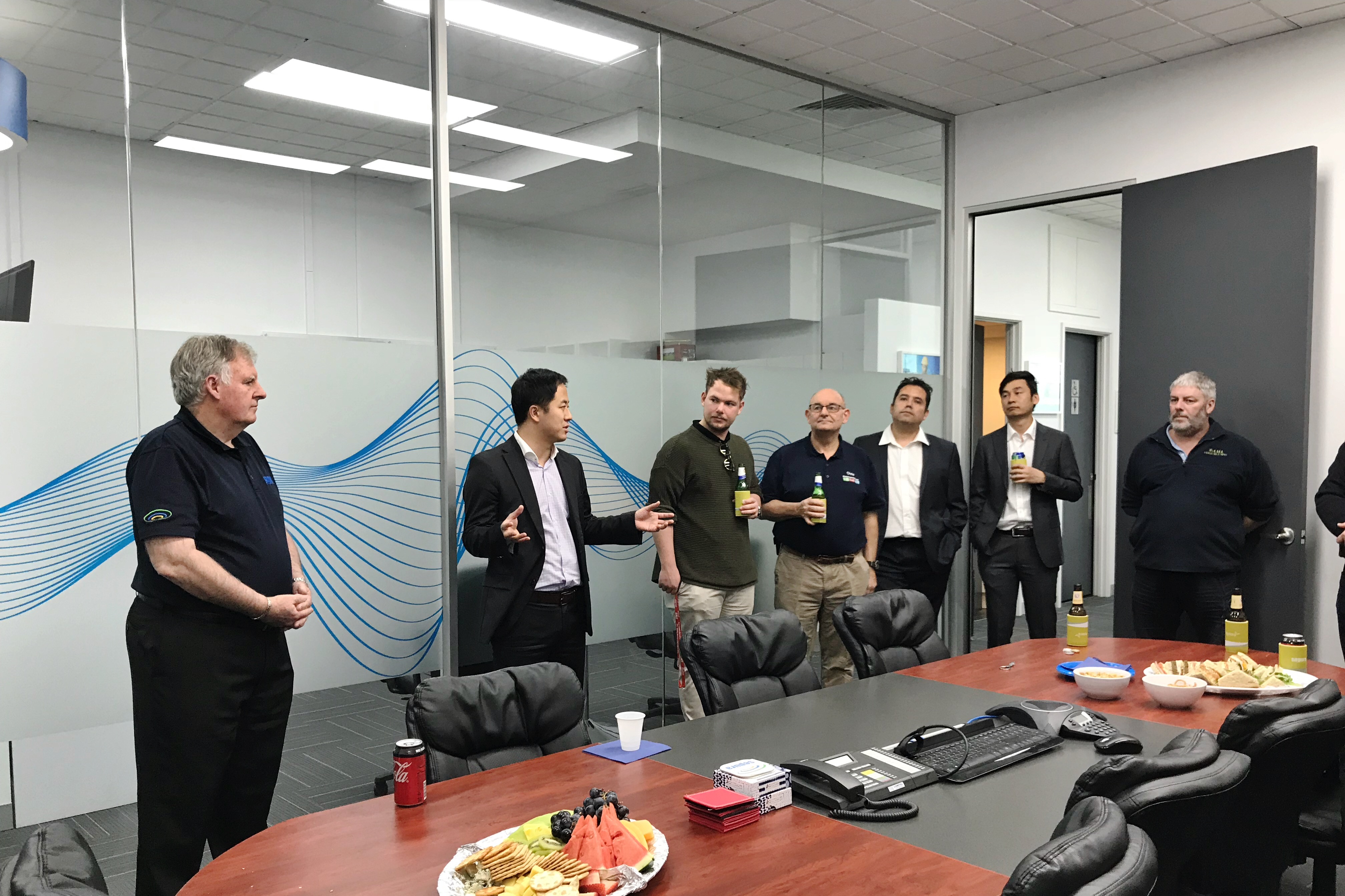 Terry Feng (second from the left), General Manager of Hytera Australia, and Doug Bowden (first from the left), Senior Business Development Manager of Sepura Australia, gave the welcome speech at opening ceremony.
Hytera Australia started to plan to merge the existing Hytera and Sepura Melbourne offices into one earlier this year with the aim of cultivating stronger co-operation and support for the local market. In August, the original Sepura office was redecorated to incorporate Hytera branding. "The PMR industry is undergoing rapid evolution, and Hytera continues to demonstrate leadership in incorporating new technologies and compelling features in order to deliver more effective solutions for our customers. With the addition of Sepura's expertise, Hytera has complemented its level of technological innovation, particularly in TETRA solutions. This, in combination the additional sophisticated engineering talent and an experienced operating team, will enhance our channel partnerships in the ANZ region," said Terry Feng, General Manager of Hytera Australia, at his opening speech.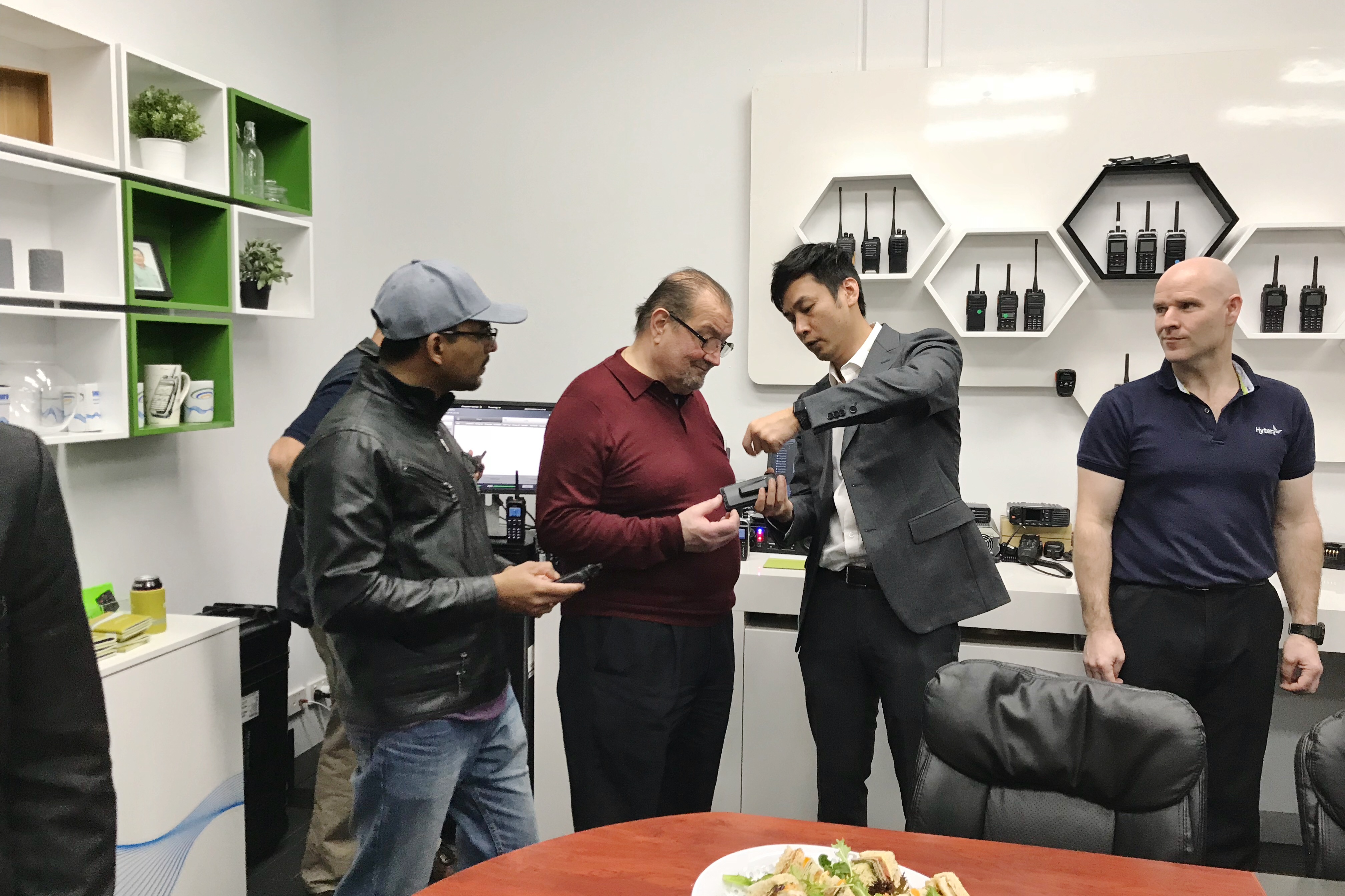 "Through technology leadership and a global team of professionals, we provide a full portfolio of innovative convergence communication solutions, enabling our customers to improve connectivity and data analytics in the complex environments in which they operate. We are working to leverage the strengths of all group companies – as with Sepura, which is known as a leading TETRA brand in Australia – strengthening our capability and potential to offer even more imaginative solutions to our customers, as we strive to do more and achieve more," added Terry.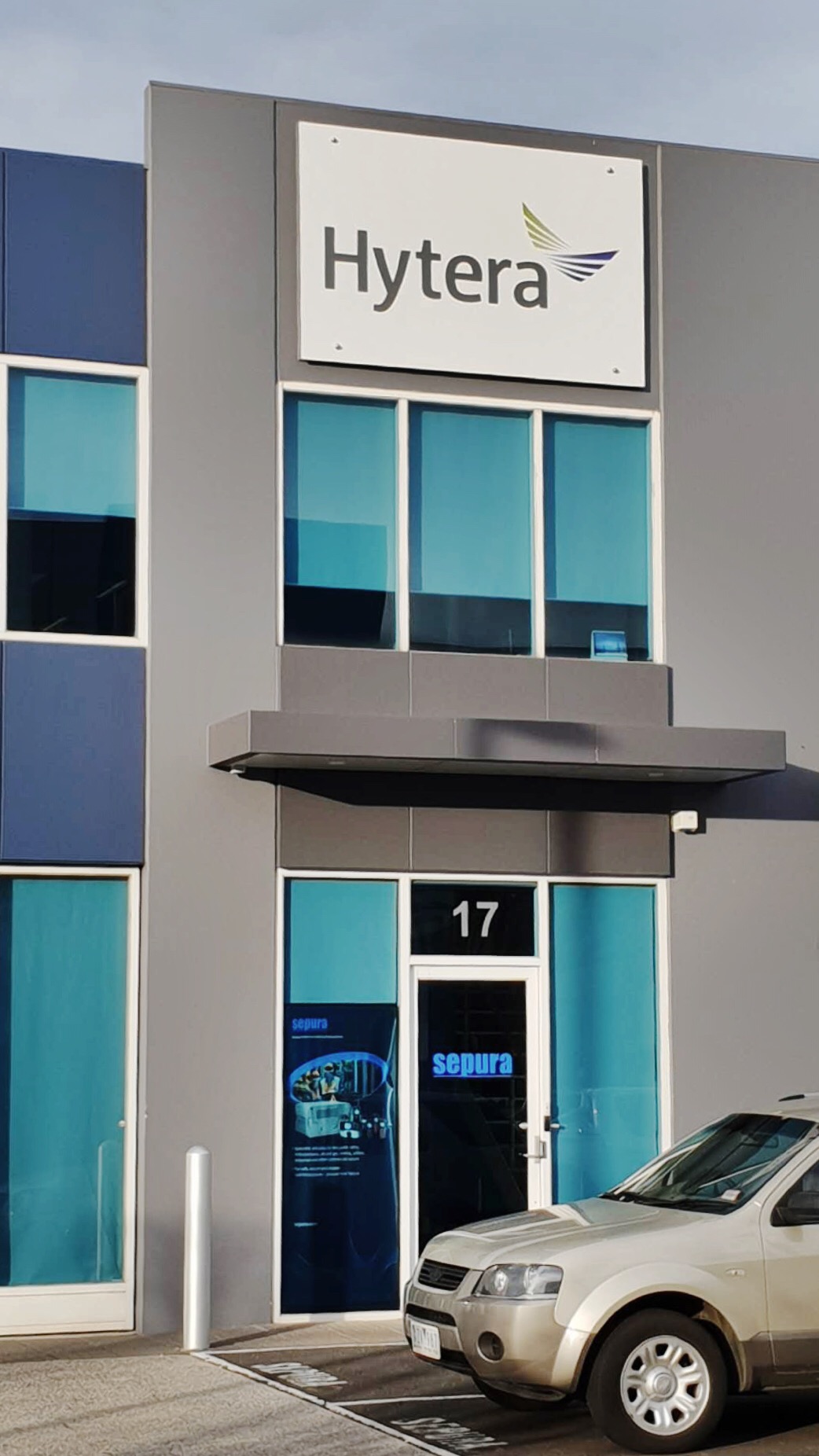 During the opening ceremony, Doug Bowden, Senior Business Development Manager of Sepura Australia, emphasized that Sepura will continue to operate in the same ways that have made it a trusted name in the industry. "The Sepura brand is not going away, it is the way forward for the Hytera Group's TETRA device business. The Teltronic brand is also very strong in the rail and public safety verticals, and that's going to continue as well. We are delighted to become a part of Hytera Group. Demand in Australia for our solutions has been growing for the past few years. By partnering with Hytera we are able to provide an enhanced offering to all our customers.