Expo 2020 Dubai is being held from October 1, 2021 to March 31, 2022 with the theme 'Connecting Minds and Creating the Future', expecting to inspire people through the sub-themes sustainability, mobility and opportunity. As part of the Expo, the "Shenzhen Day" of the China Pavilion was held from January 11 to 13. Hytera, the global leading PMR technology provider, was invited to participate the event and exhibited its latest and innovative products including broadband terminals, body worn cameras, PoC radios.
The products that Hytera showcased were mainly applied in public safety, public utilities and commercial industries. The exhibited PoC radios are widely used by commercial industry users, for example, they were used by the security officers in different theme parks in Expo 2020 Dubai, to support voice, video and data communication during this world class event. Besides, Hytera also exhibited PMR-LTE convergent Multi-mode Advanced Radios, as well as the smart, ultra-thin 4G body worn cameras.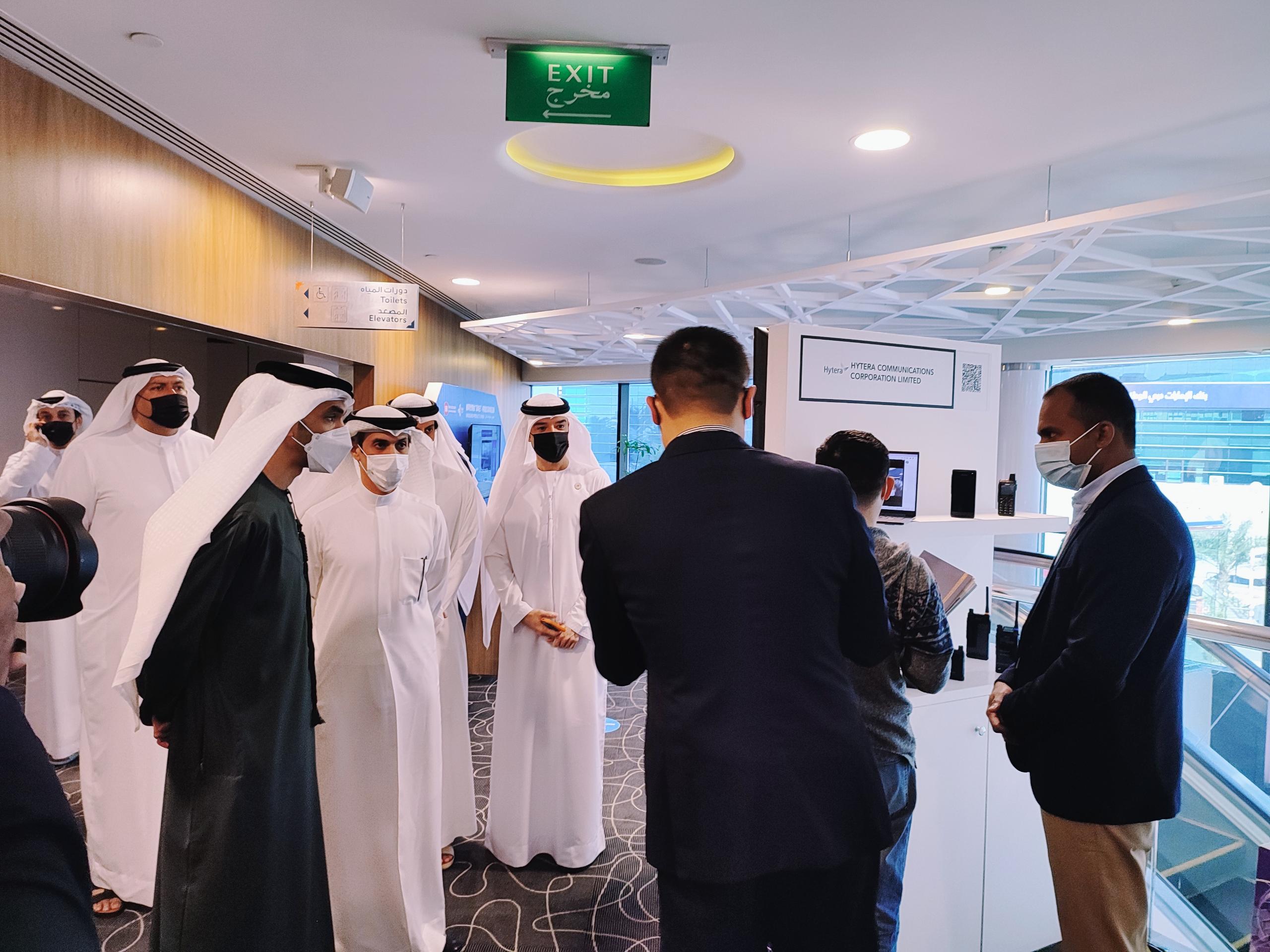 H.E Dr. Thani Ahmad Al Zeyoudi Minister of state for foreign trade visits Hytera's booth
Hytera entered into the Middle East market and established its first office in Dubai, UAE in 2012. With years of business development, Hytera has built a stellar reputation for offering reliable and innovative solutions to its customers in the UAE which include the Abu Dhabi Police, Aramco, and Vodafone. Hytera has supported Abu Dhabi Police with over 3,000 multi-mode advanced radios, and both parties signed a Memorandum of Understanding (MOU), to establish a joint R&D center for a more in-depth technology innovation and sustainable business development in the public safety industry. It also provided over 1,000 intrinsically safe devices for Abu Dhabi national oil company to improve productivity and safety levels of the staff.
Hytera has accounted for a crucial market share of providing PMR products and solutions for utility and commercial sector through a decade of efforts in exploring local market, supporting product promotion, and serving local communities.