Bremer Straßenbahn AG (BSAG) operates a tram network with 8 lines totalling 114.6 km and a bus network with 44 lines covering 505.4 km. 120 trams and 30 buses operate on this network. To ensure that public transport in Bremen runs smoothly, some 2,000 employees are on duty day and night, which means that a reliable, robust and secure communication solution is essential.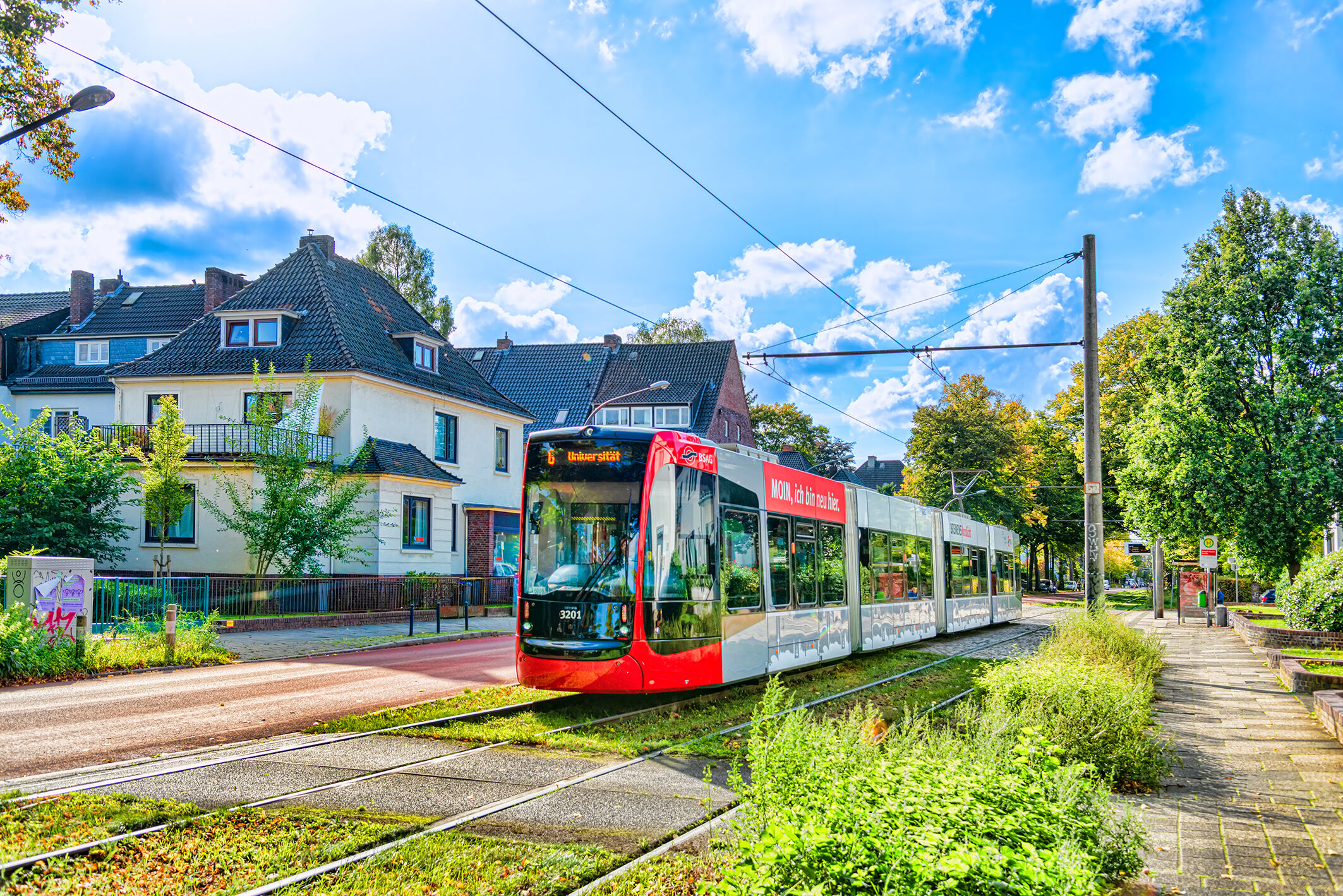 With the new TETRA ACCESSNET-T® IP radio network from Hytera Mobilfunk, BSAG has received a comprehensive and powerful solution for voice and data communication with which they can control the entire vehicle operation comfortably and securely. As a turnkey solution provider, HMF has taken over the planning, commissioning and integration and continues to support BSAG through a service contract.
The new TETRA radio network from Hytera Mobilfunk replaces an old analog system. The new infrastructure consists of several base stations covering the entire BSAG line network.
Bremer Straßenbahn AG transports 300,000 people a day throughout Bremen and the surrounding area through local public transport with approx. 350 trams and buses.
HMF carried out the replacement with the support of partners Trapeze Switzerland, Meretec Technologies, I.S.S. and Comtechnik Funk. As well as integrating the existing Intermodal Transport Control System (ITCS) control centre solution, the radio-technical vehicle equipment was also replaced. BSAG placed particular emphasis on network coverage, redundancy and high availability. The structural conditions of the sites for the base stations posed a challenge for the optimised radio network planning: among other things, they were installed on a bunker and a power station.
Conversion During Ongoing Operation
As the radio system was implemented during ongoing operation, the trams and buses were converted to the new technology at night in the BSAG depots during off-peak times. The old analog system and the new TETRA network were operated in parallel for the migration period. "HMF provided excellent support for the project throughout the entire time and carried out the complex coupling of the system to the on-board computers of the vehicles and the integration to the control centre with great expertise, said a satisfied Tim Weilandt, Communications and Sales Engineering Department at BSAG.