Hytera is proud to be a Gold sponsor at this year's Critical Communications World 2022
VIENNA, 21ST TO 23RD JUNE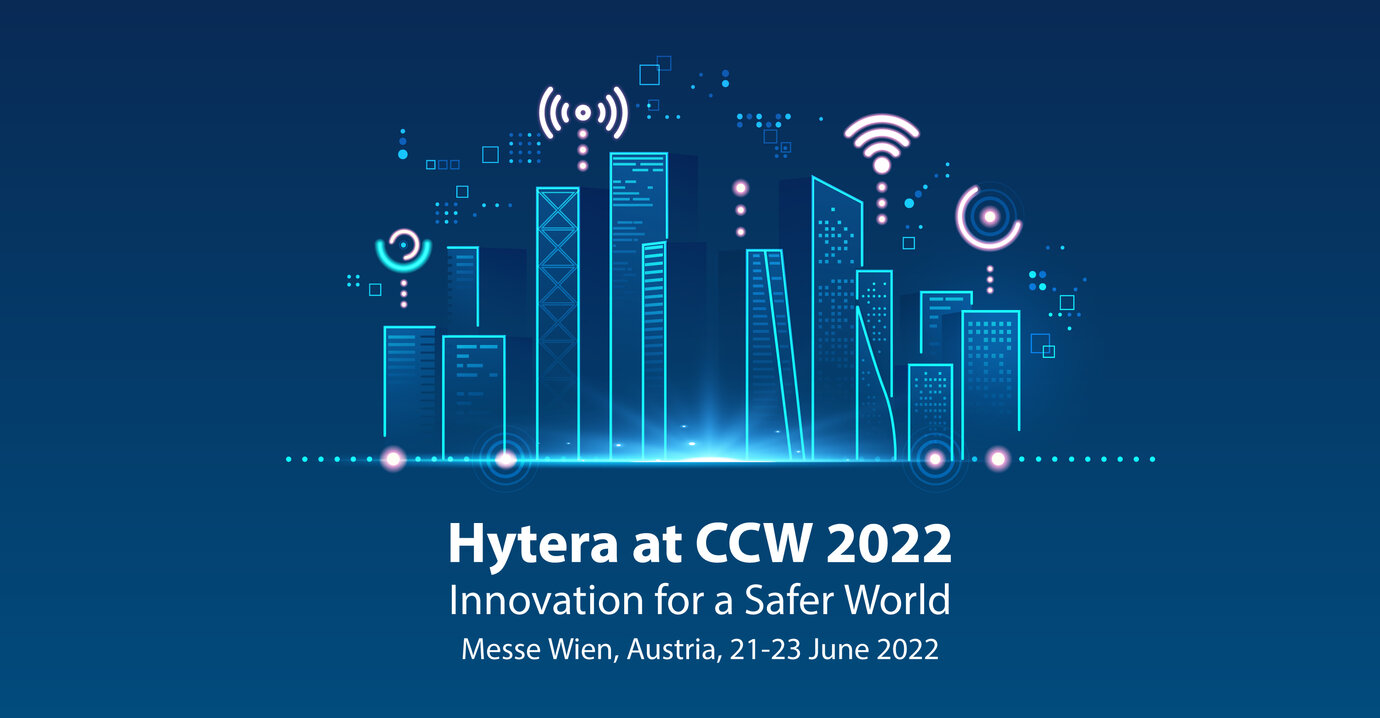 Critical Communications World (CCW) brings together top professional users, operators, developers, and manufacturers from the critical communications market. At this year's CCW, Hytera is excited to showcase the latest innovative communication products and solutions for both business-critical and mission-critical users.
Visitors to Hytera's booth at D120 will be able to see Hytera's public safety Command & Control portfolio and Emergency Response solutions as well as a wide range of industry and commercial solutions. The Hytera booth will also showcase immersive interactive demonstrations, which will focus on best practice for enhancing collaboration and efficient business operations.
With professional, industry-leading technology and innovation capabilities, Hytera is committed to continuous innovation, driving intelligent and integrated communication solutions that so many industries depend on for reliable smart communications.
This year Hytera will showcase the latest digital communication products in PMR, that promises to inspire all visitors at CCW 2022.
At this year's CCW, discover how Hytera's innovative LTE-PMR Convergence Solutions enables public safety and other industries such as oil & gas, mining, and commercial enterprises, to achieve more with voice and video services, and high-traffic data transmission. Hytera will also showcase the latest devices and solutions in DMR, Push-to-Talk over Cellular (PoC), Body Worn Cameras, Rapid Deployment solutions, E2E 5G solutions, and ICC command & control solutions. There will be an expanded portfolio of products and applications for mission-critical and business-critical users' visitors won't want to miss!
Be sure to visit us at CCW 2022
STAND D120