December 9, 2022 – Jalisco, Mexico - Hytera, a leading global provider of innovative radio communications solutions, concluded a successful dealer conference in the famous tourist attraction Puerto Vallarta in Mexico from October 26th to 28th. More than 60 business partners gathered at the Hard Rock Hotel to celebrate the year of promoting innovation in professional mobile radio communications and share experiences and success stories in their territories after two years of a pandemic.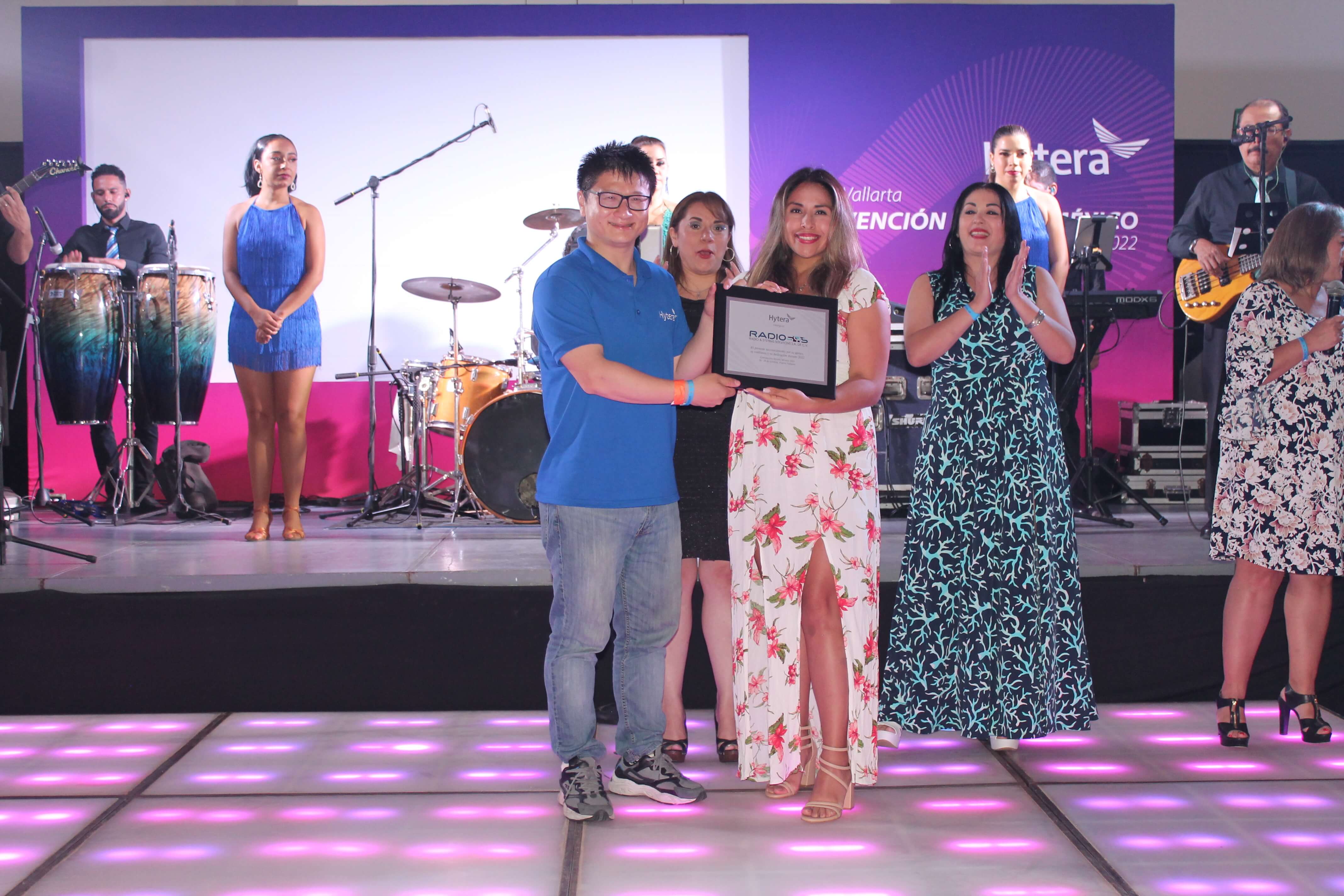 During the dealer conference, Hytera Mexico team presented their latest product portfolio that includes a wide range of analog, DMR and POC radios together with its most advanced communications solutions such as SmartOne, HyTalk and BodyCam. All guests were able to touch and feel the new products and understand the most up-to-date innovations in design, ergonomics and functions brought by Hytera. In addition to the Hytera portfolio update, a specialized business development training and a special awarding session to recognize partners' excellent performance in 2022 were arranged as part of the dealer conference agenda.
"The growth of Hytera business in Mexico happens hand in hand with our partners. We have set ourselves the goal of modernizing the professional communications of Mexican companies and we are achieving it year after year," said Nathan Kuang, Vice President of Hytera Mexico.
About Hytera
Hytera Communications Corporation Limited (SZSE: 002583) is a leading global provider of professional communications technologies and solutions. With voice, video, and data capabilities, we provide faster, safer, and more versatile connectivity for business and mission critical users. We make the world more efficient and safer by enabling our customers to achieve more in both daily operations and emergency response.