Hytera has been shortlisted in six categories at the upcoming 2022 International Critical Communications Awards (ICCAs), which are the most prestigious awards in critical communications.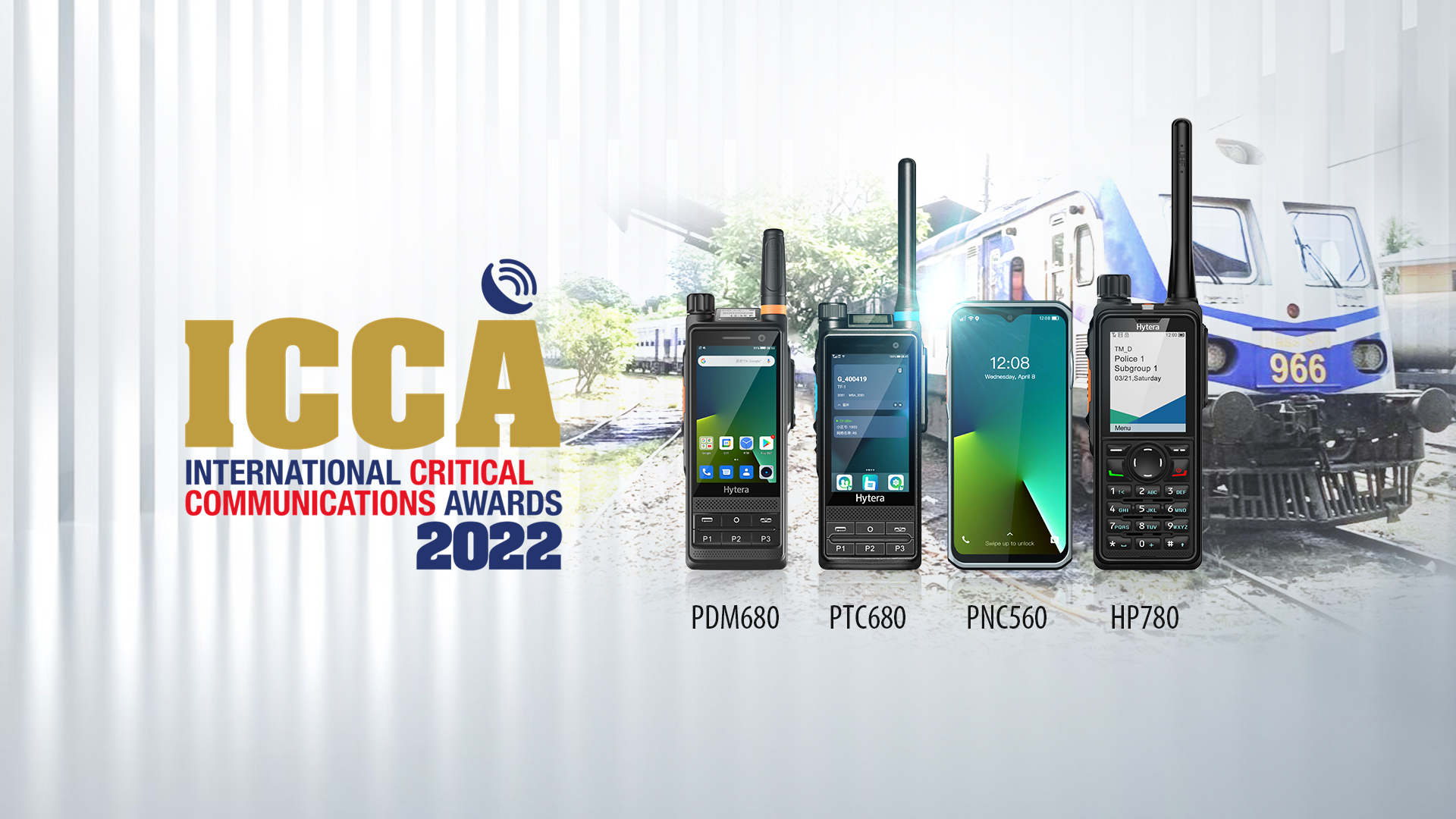 Hytera's latest innovations including the new AI-based Noise Cancellation H-Series DMR radios, the rugged MCS radio PDM680, the Dual-mode Rugged Radio PTC680, as well as the world's first 5G MCPTT Device PNC560, have been respectively shortlisted for the categories of Best Use of advanced technology, Best MC-X device of the year, Best TETRA device of the year and the Emerging technology, product or solution.
Besides the products, Hytera has been also selected for Best Use of Critical Communications in Transport by deploying the TETRA Communications System for Kazakhstan Railway and the mission-critical solutions for Sri Lanka Railway, ensuring them for safe and efficient railway operations and passenger service.
Hytera adheres to technology innovation and remains strongly committed to providing high quality products and services to its customers throughout the world, empowering both the business-critical and mission-critical users with a better communication experience in their daily operations and emergency response.
The ICCAs ceremony will take place on 21 June 2022 at the Kursalon Vienna. The award event will be co-located with this year's Critical Communications World (CCW). Hytera will exhibit at Booth D120, Messe Wien Austria, from June 21 to June 23, 2022.