2022 Season of the Porsche Cup Brazil Started, Hytera team was given #1 with its new car and driver Alceu Feldmann.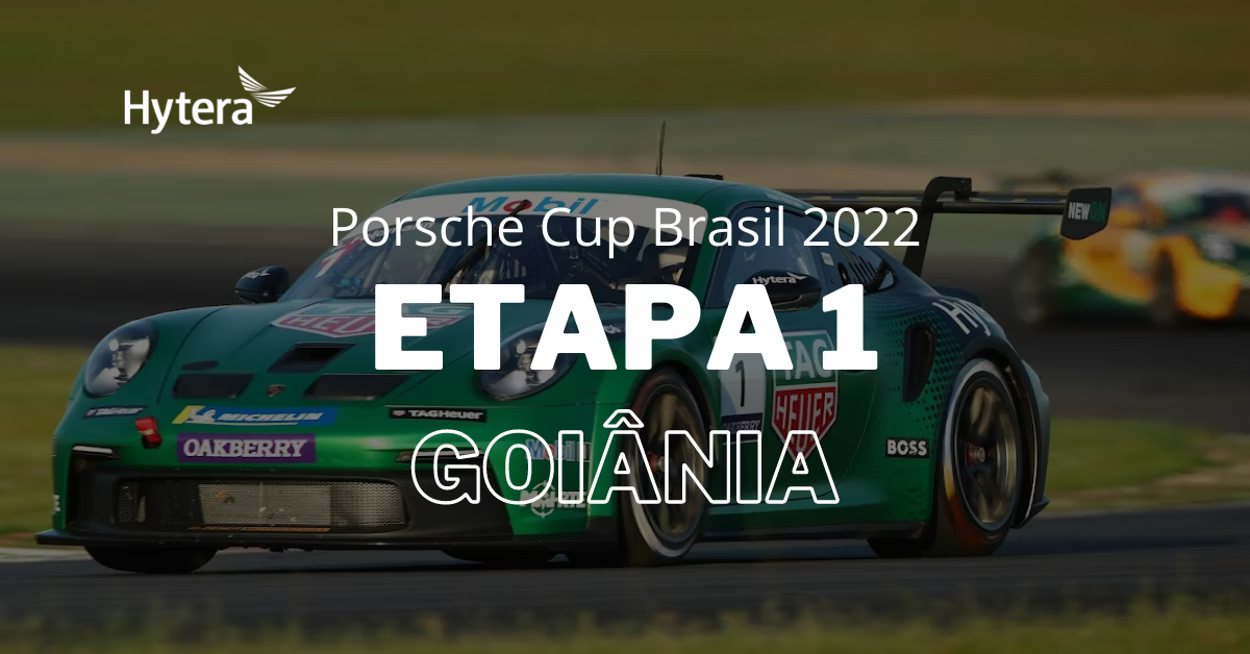 The 2022 season of the Porsche Cup Brasil started on Sunday, 04/03, at the Goiânia International Circuit with a lot of adrenaline and news. This season, the Hytera team was given the sequence number #1 on the tracks with its new car and new driver Alceu Feldmann who has an extensive curriculum in Brazilian motorsport.
The reverse grid races were busy from the start of the first heat to the final lap of the last. Hytera team finally acquired a podium in race 1 of the first stage. Alceu Feldmann came in second helping the team occupy the third position in the Career Cup category.
In addition to the fierce competition on the track, Goiânia was the stage for the public to return to the stands, which received almost 3,000 spectators, all with access to the boxes.
Hytera is the official radio communication provider for one of the main categories of Brazilian motorsport, the Porsche Cup Brasil, and supports the sport.
Don't miss the next stage that takes place at the Velocitta racetrack, on the 23rd and 24th of April.
For more information about Hytera's Mega Event Security Solution, please visit: https://www.hytera.com/en/industries/mega-event.html