Hytera, the global leading provider of professional communications equipment and solutions, showcased a variety of cutting-edge policing innovations at the World Police Summit on 14-17 March, 2022. Thanks to its decades of efforts supporting the public safety industry, Hytera received well-deserved attention from senior, international police and law enforcement officials and professionals at the summit.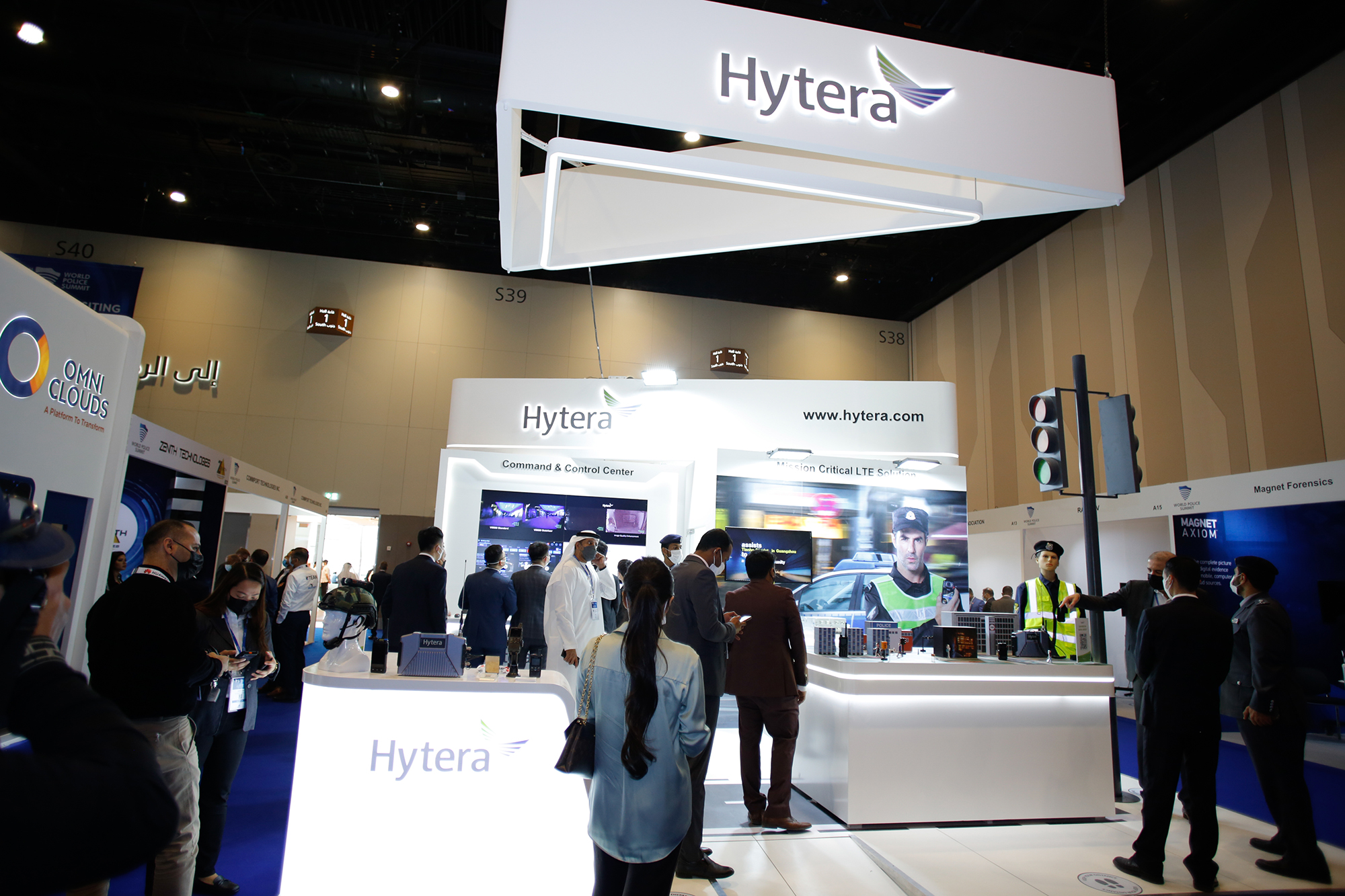 During the summit, Hytera introduced its body-worn camera (BWC) solution and narrowband and broadband convergent solution that are changing the way law enforcement officers worldwide work and empowering them to shape future policing.
Abu Dhabi Police team visited Hytera stand at the WPS.
Hytera BWC(Body Worn Camera) Solution:
To help officers in the field improve situational awareness, emergency response speed, evidence collection and management, Hytera BWC solution consists of two parts: The first part is Real-time Command and Dispatch which provides functions that are crucial for mission critical situation analysis such as Push-to-Talk, live streaming, position locating, and other services. The second part is Evidence Collection and Management which includes docking stations for charging batteries, uploading evidence, and DEM system to centralize evidence management and sharing.
At the stand, Hytera VM690, VM580D, VM780 and VM750D body cameras were presented to the visitors. Among them, the newly-released VM690 was undoubtedly the most eye-catching presence. Designed to lead the industry, the VM690 features micro gimbal stabilization (MGS) to capture stable and sharp images during movements and starlight night vision to produce colorful videos even in extreme low light conditions.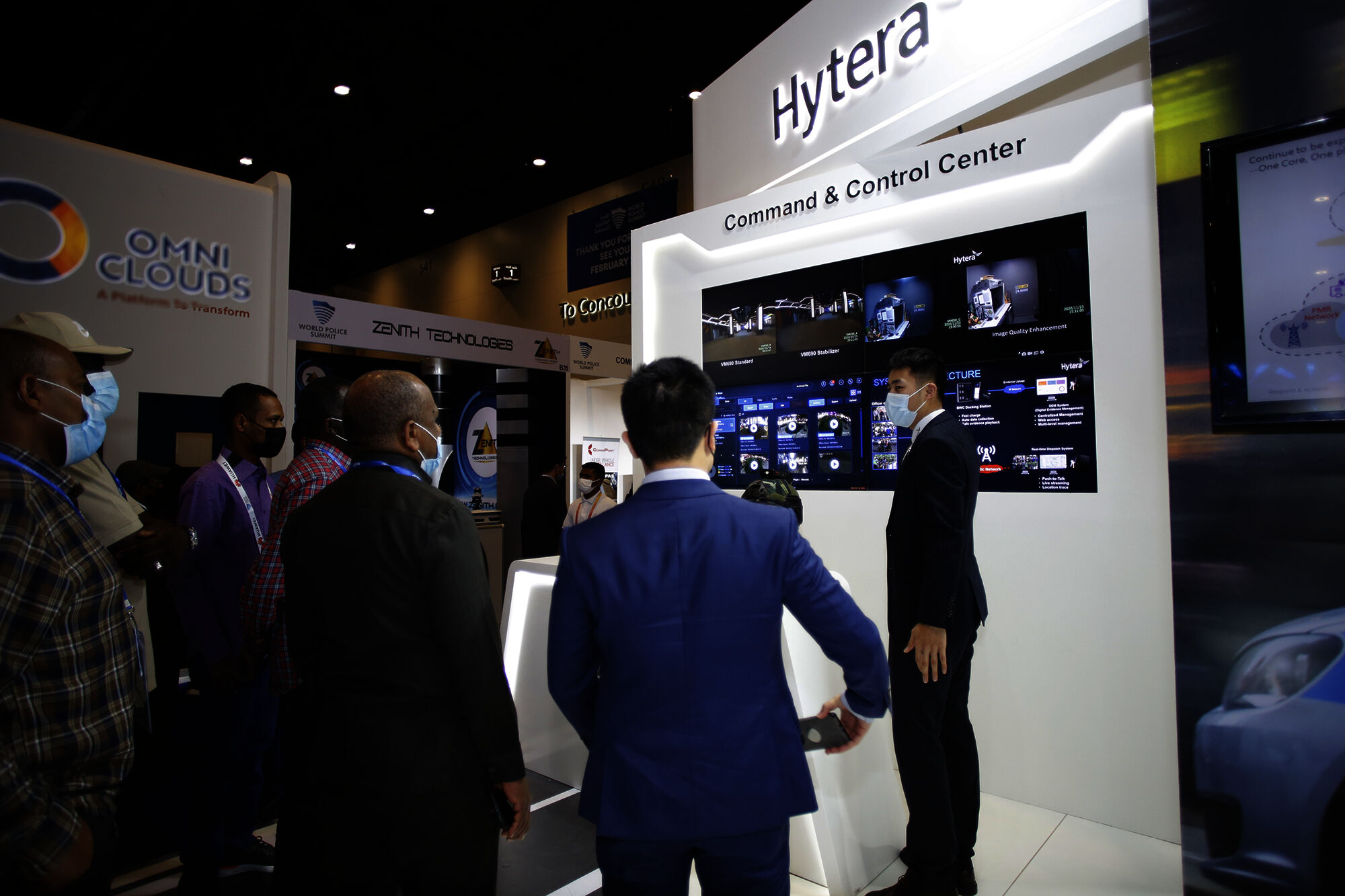 Hytera staff was presenting the BWC solution to visitors.
Hytera Narrowband and Broadband Convergent Solution:
Hytera narrowband and broadband convergent solution comprises cutting-edge Dual-mode Advanced Radio terminals, narrowband-broadband infrastructure, and management software. It incorporates feature-rich broadband technologies while ensuring that critically important voice services remain reliably accessible using narrowband technologies such as TETRA, DMR, and PDT.
In addition to the two key solutions introduced above, classic Hytera communications solutions such as narrowband communications solution and broadband communications solution were exhibited at the tradeshow as well.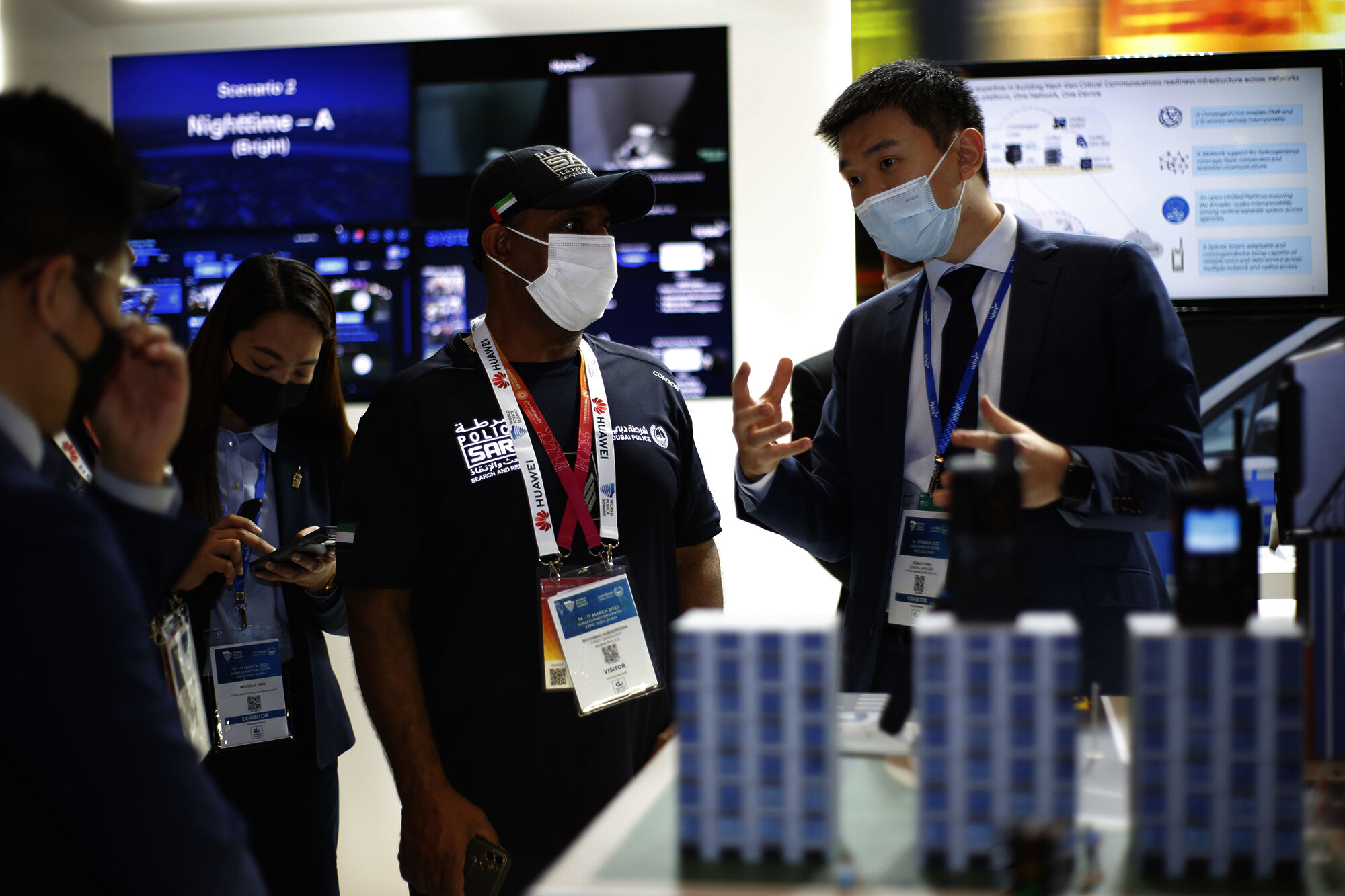 Stanley Song, Deputy General Manager of Hytera Overseas Sales Department, was introducing Hytera Public Safety solution to visitors.
"The World Police Summit 2022 was a great success. We have met and talked with key policymakers, international delegates and media representatives during the event," said Stanley Song, Deputy General Manager of Hytera Overseas Sales Department." It's been an exciting experience to share with the industry our most advanced voice, video and data solutions for optimum situational awareness and enhanced public safety."