Almaty, Kazakhstan - June 26, 2023 - Hytera Communications (SZSE: 002583), a leading global provider of professional communications technologies and solutions, held a commencement ceremony on June 22 to kick-off a series of training courses on telecommunications for university students in Kazakstan. The program is led by the University of Satbayev and it is open to students from five universities.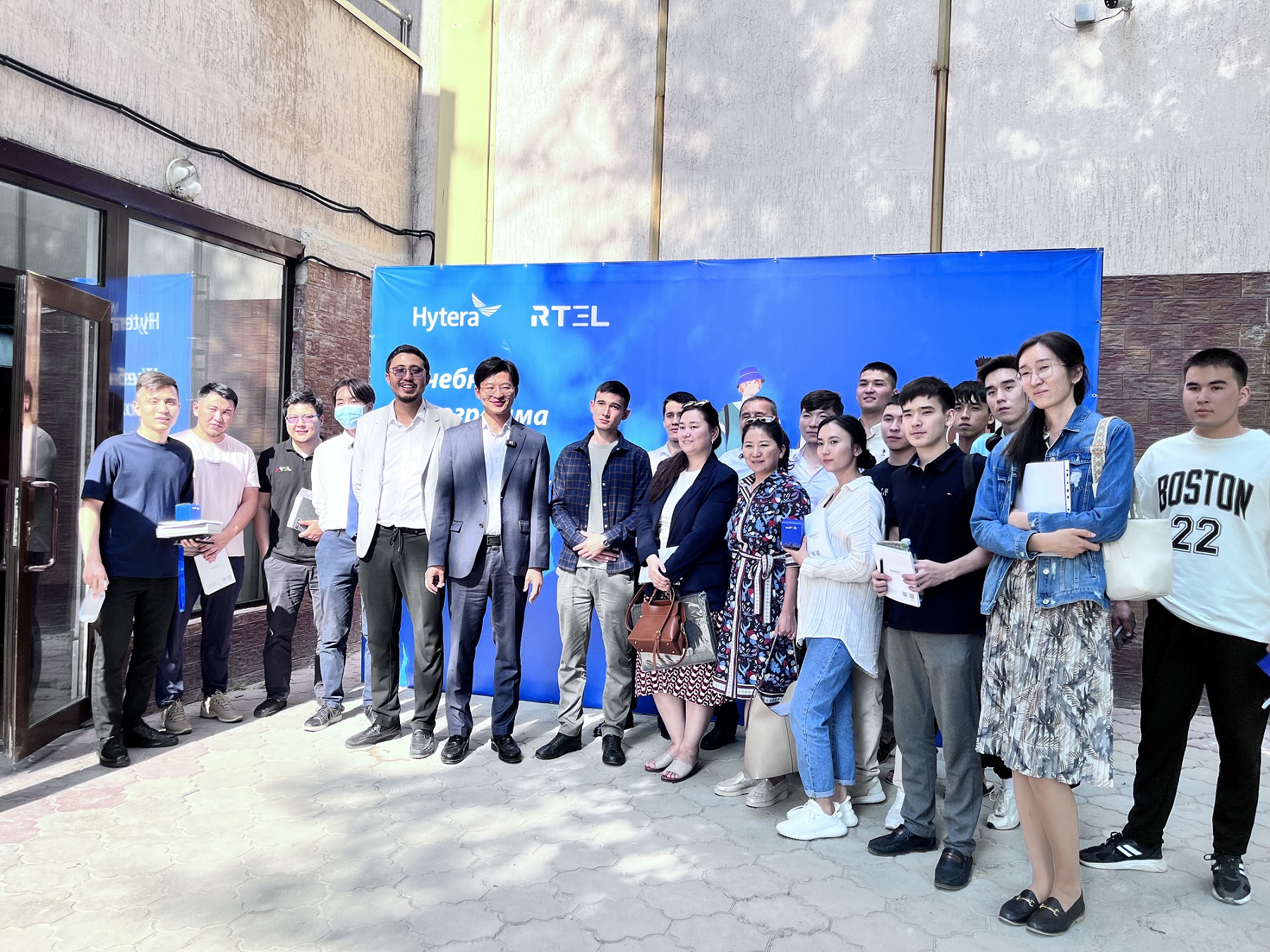 The courses, co-developed by Hytera and RTEL, Hytera's strategic partner in railway communications, aim to enrich students' knowledge and enhance their hands-on skills in multiple fields of telecommunications. The courses finalize with an examination that accredits the students' professional skills in telecommunications. Students who finish the courses will receive a certificate from Hytera; the student excelling with the highest score will be offered an internship at Hytera.
Representatives from Hytera, RTEL, Satbayev University, the local newspaper Delovoy Kazakhstan, and Shenzhen TV from China attended the opening ceremony. "As a company that has served the Kazakhstan market for more than 10 years, we are delighted to see how digitalization is transforming the local economy and people's lives over the past years. This is why we initiated the training program to help cultivate telecommunications professionals who can further drive the digitalization of Kazakhstan and contribute to a more sustainable economy," said Ivan Wang, Director of Hytera Kazakhstan at the ceremony.
About Hytera
Hytera Communications Corporation Limited (SZSE: 002583) is a leading global provider of professional communications technologies and solutions. With voice, video and data capabilities, we provide faster, safer, and more versatile connectivity for business and mission critical users. We make the world more efficient and safer by enabling our customers to achieve more in both daily operations and emergency response.