Almaty, Kazakhstan - June 15, 2023 - Hytera Communications (SZSE: 002583), a leading global provider of professional communications technologies and solutions, held a nationwide partner conference in Sulusai, Almaty, Kazakhstan on June 9th, 2023. The conference gathered key distributors, dealers, and project partners from across the country in celebration of their joint achievements with Hytera and to explore the latest developments in products and technologies.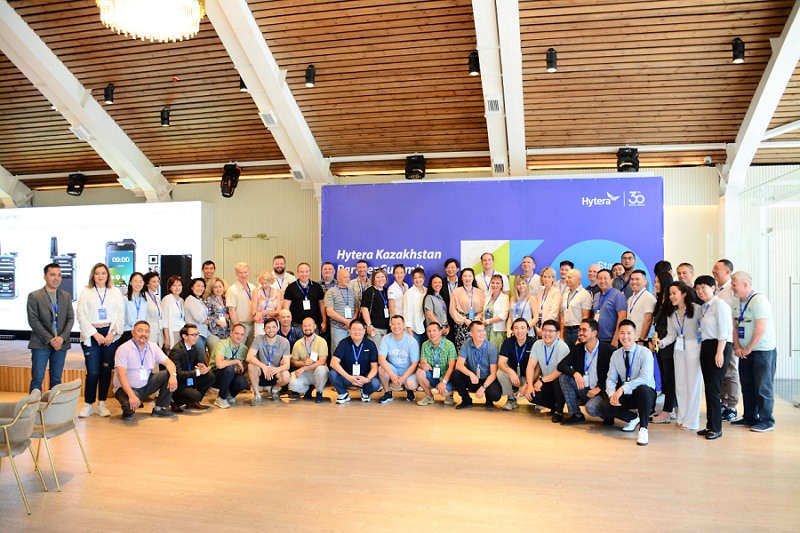 2023 marks the 30th anniversary of Hytera. At the conference, Ivan Wang, Director of Hytera Kazakhstan provided attendees with a comprehensive overview of the company's three-decade history, highlighting its evolution from a product provider to a technology and solution provider. Founded in 1993, Hytera initially focused on narrowband Professional Mobile Radio (PMR) communications and later expanded into professional broadband LTE communications, now becoming a leader in PMR-LTE convergence.


"Hytera's commitment to excellence and innovation remains at the forefront of what we do. We strive to ensure that every product we develop and every service we offer advances the efficiency and safety of our customers' and users' operations," said Wang. "As we celebrate our 30th anniversary, we look forward to achieving even greater milestones with our valued partners."


Hytera presented its latest channel policies and marketing programs, offering enhanced guidance and support to partners. An array of new products were unveiled, including the AP3, BP3 business two-way radio series, and the PNC460 ruggedized Push-to-Talk smartphone.
The event culminated in a gala dinner and multiple awards were given to partners who demonstrated outstanding performance in 2022.
With its innovative products and extensive partner network, Hytera has established itself as a major professional communications provider in Kazakhstan and serves a host of customers in the public safety, transportation, energy, and commercial sectors. The company is committed to growing with its partners and expanding its footprint in the country.
About Hytera
Hytera Communications Corporation Limited (SZSE: 002583) is a leading global provider of professional communications technologies and solutions. With voice, video and data capabilities, we provide faster, safer, and more versatile connectivity for business and mission critical users. We make the world more efficient and safer by enabling our customers to achieve more in both daily operations and emergency response.