Seoul, South Korea, March 31 - Hytera Communications (SZSE: 002583), a leading global provider of professional communications technologies and solutions, attended the 22nd International Security Exhibition & Conference (SECON 2023) from March 29 to 31 at KINTEX, Ilsan and showcased its advanced Push-to-Talk over Cellular (PoC) and Body-worn Camera (BWC) solutions.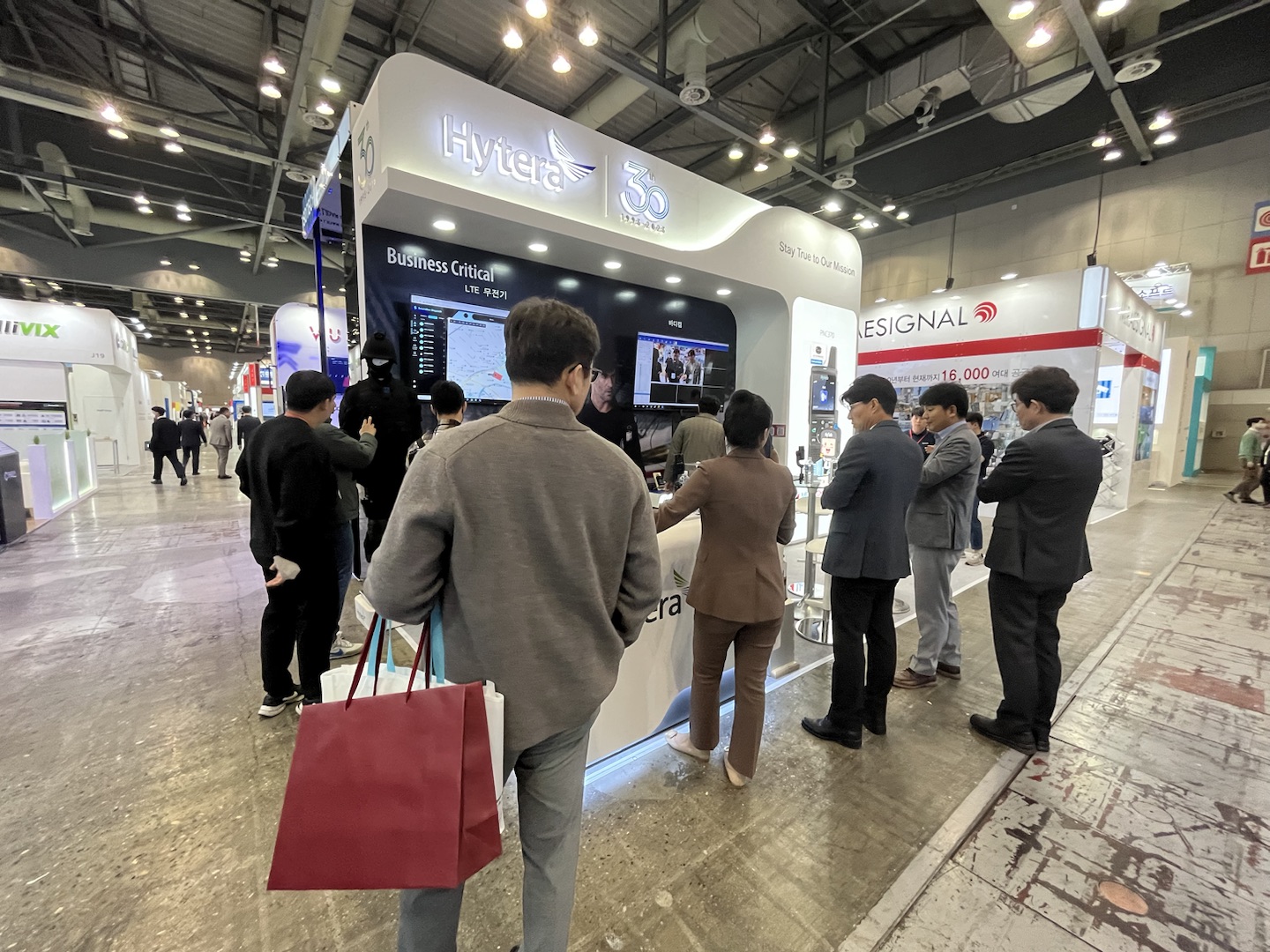 Hytera targeted security and industrial users with the latest PoC communications solutions and devices such as PNC380 and PNC560. These Push-to-talk (PTT) devices operate in LTE, P-LTE, and Wi-Fi networks and bring versatile data features which are not with traditional two-way radios or PTT radios. The PNC380 provides instant group communications to users working in various industries, including security, transportation, logistics, asset management, and industrial parks. It integrates dual microphone noise cancellation technology that ensures clear audio performance even in noisy environments such as shopping malls, streets, and airports. This feature lowers ambient noise to make the user's voice stand out. Meanwhile, the built-in high-power speaker boosts voice volume to ensure no conversation detail is left out.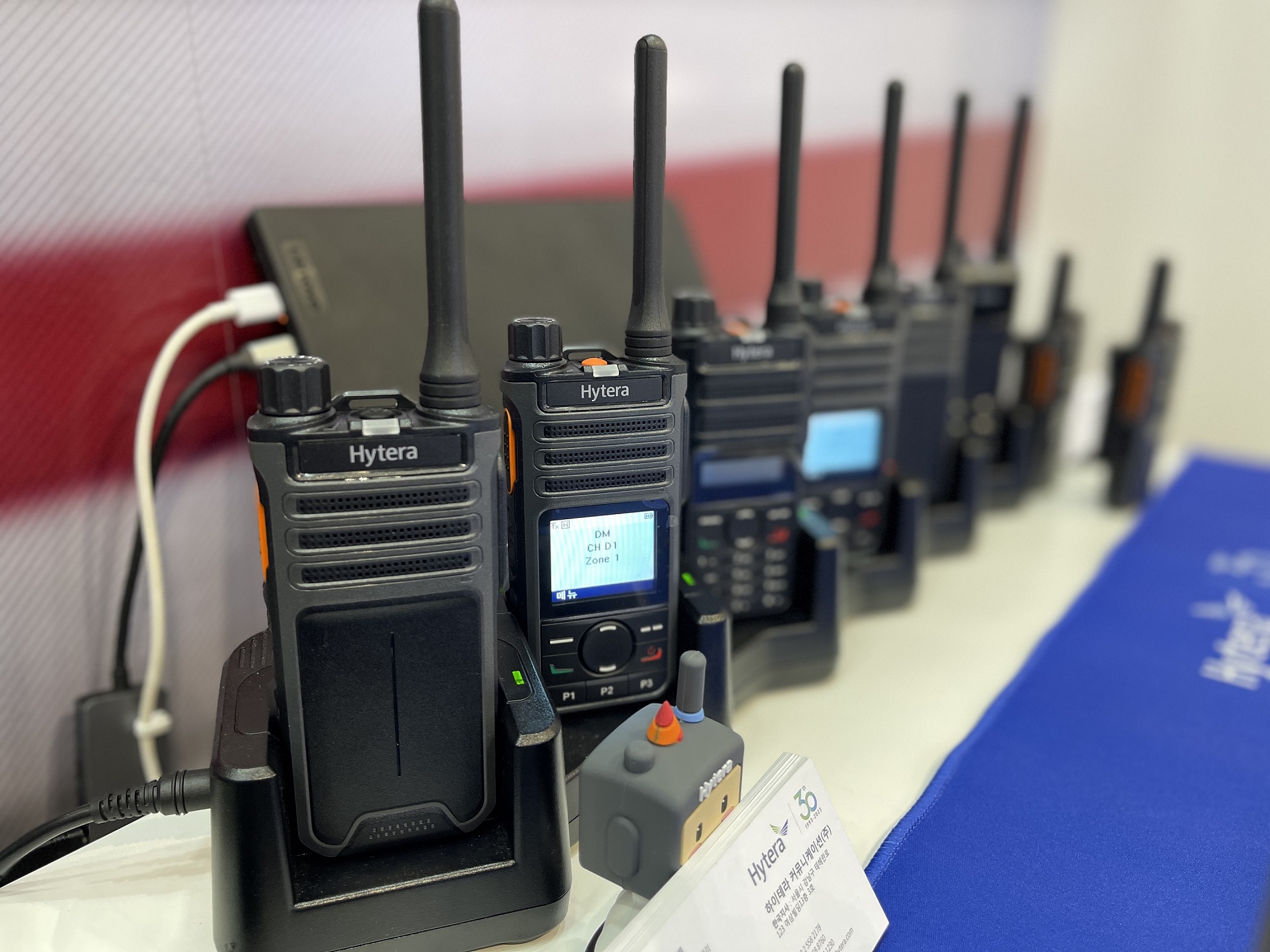 The 5G XSecure Rugged Device PNC560 incorporates functions of mission-critical PTT and various data features of smartphones. Designed to boost productivity and security, it ensures reliable and efficient operations for daily routine as well as emergencies for users for private security and public safety sectors.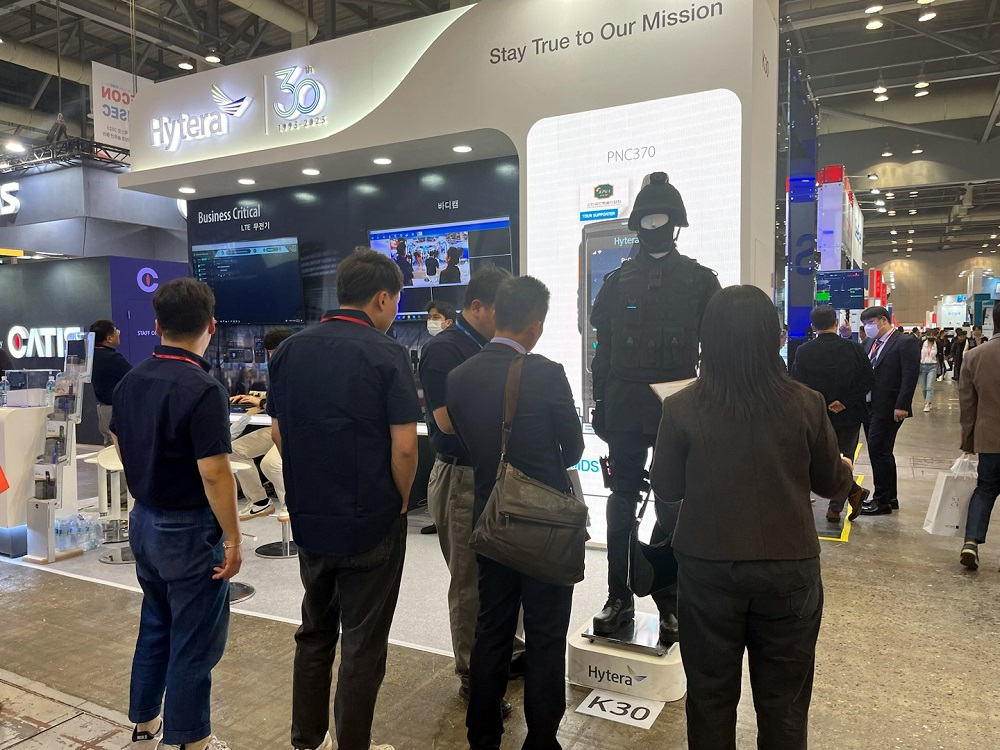 A new addition to Hytera's body camera series, the VM780 4G Body Camera was also introduced to the visitors during the exhibition. The VM780 is tailored to capture, store, and share video, audio, and image evidence in the field. It integrates a body camera with a remote speaker microphone and allows users to make voice calls, initiate an emergency alarm, and perform visualized dispatching over 3G/4G/Wi-Fi networks at critical moments.
"The security industry is evolving from being labor-intensive to technology-intensive and the SECON 2023 is an example of the trend," said Koh Yoo-hwan, director of Hytera South Korea. "At Hytera, we offer the most advanced communications solutions to empower security personnel to communicate and coordinate via voice messages, images, and videos, allowing them to make informed decisions with high accuracy."
About Hytera
Hytera Communications Corporation Limited (SZSE: 002583) is a leading global provider of professional communications technologies and solutions. With voice, video and data capabilities, we provide faster, safer, and more versatile connectivity for business and mission critical users. We make the world more efficient and safer by enabling our customers to achieve more in both daily operations and emergency response. Learn more at https://www.hytera.com/en/home.html