Ho Chi Minh City, Vietnam, April 17, 2023 – Hytera Communications (SZSE: 002583), a leading global provider of professional communications technologies and solutions, held the Hytera Vietnam Hospitability Industry User Seminar in Ho Chi Minh City on April 14. The seminar brought together the best hotel and retail practitioners in Vietnam as well as top minds in the communications industry.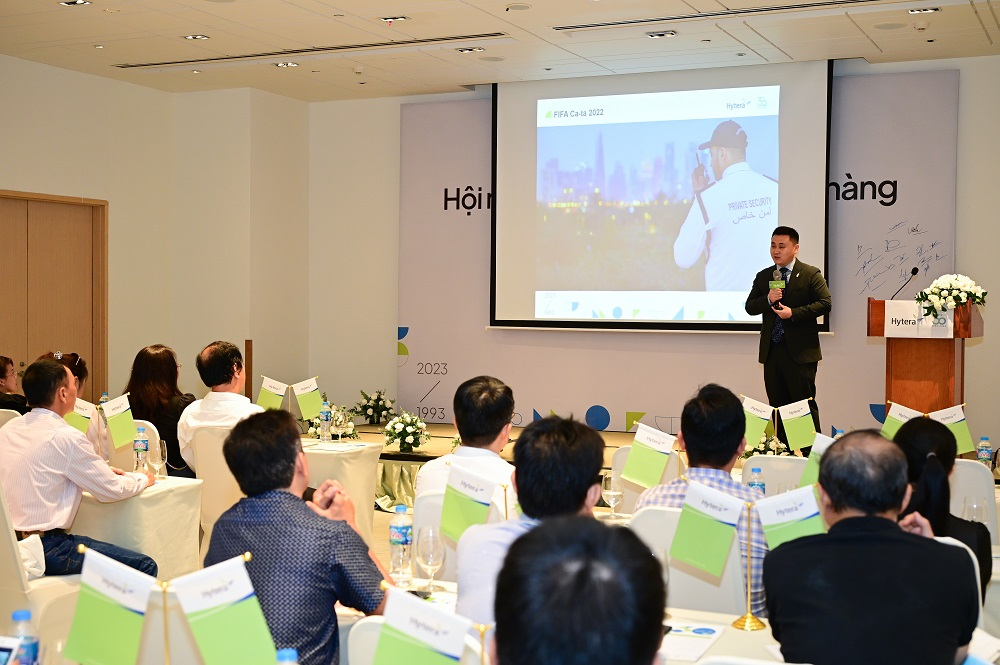 John Zhou, country manager of Hytera Vietnam, gave an overall introduction of the company. Following his speech, Nguyen Thanh Thu, president of Hytera's local partner Tien Bao Trade & Service Company Limited, shared with the audience Hytera's solutions dedicated to facilitating team communications at hotels and malls. A full portfolio of Digital Mobile Radio (DMR) two-way radios was presented and introduced at the seminar, including Hytera AP and BP series business radios, HR1068 DMR repeaters and XPT system.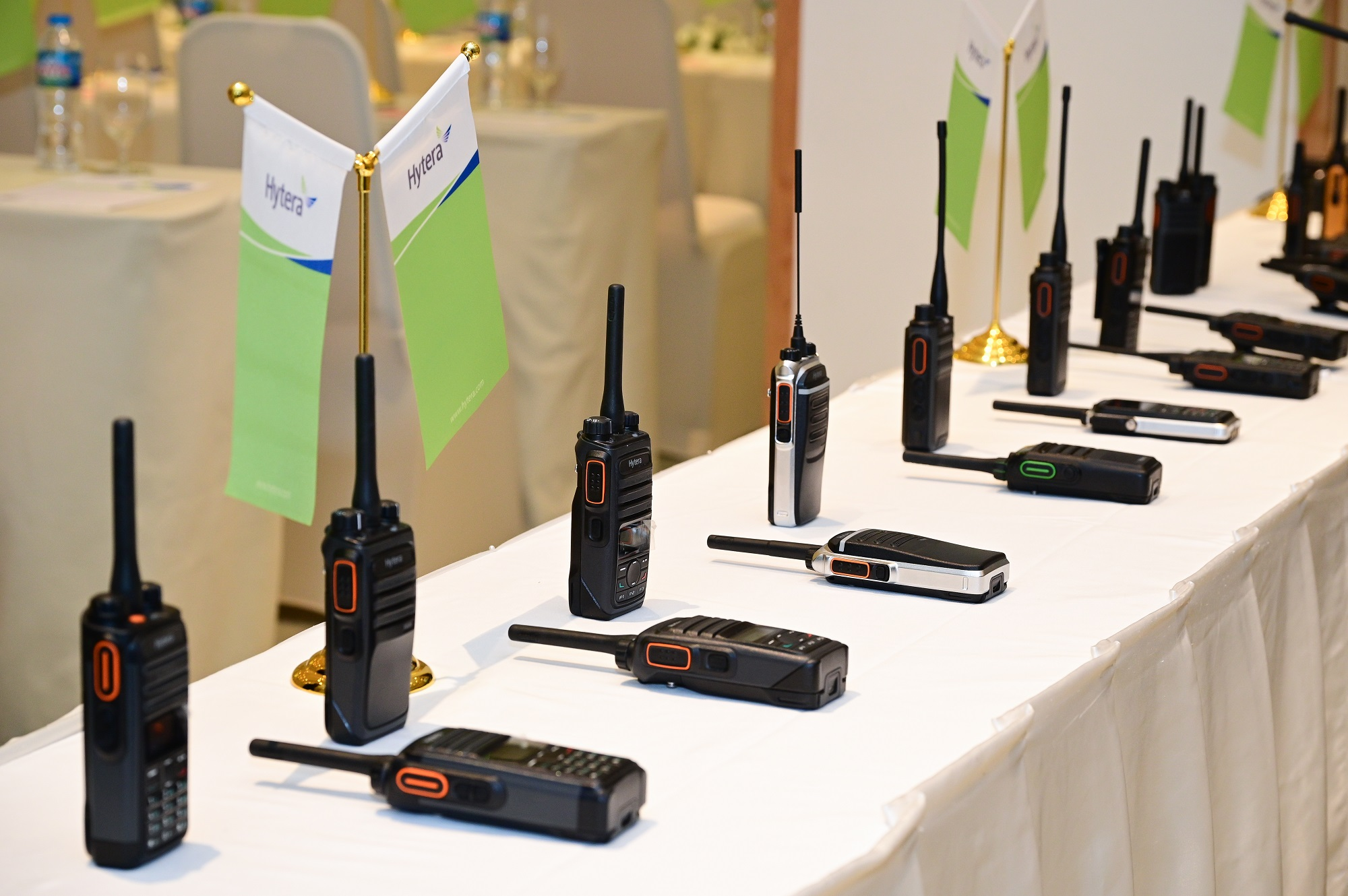 The BP series are rugged handheld DMR devices, designed for users who need lightweight push-to-talk (PTT) communications tools with a host of smart features at an entry-level price point. They are complemented by the AP series, a range of analogue-only hand portables which are both rugged and reliable, catering to users who need simple and effective PTT calls. Both series can form a large-scale communications network when used together with Hytera DMR repeaters.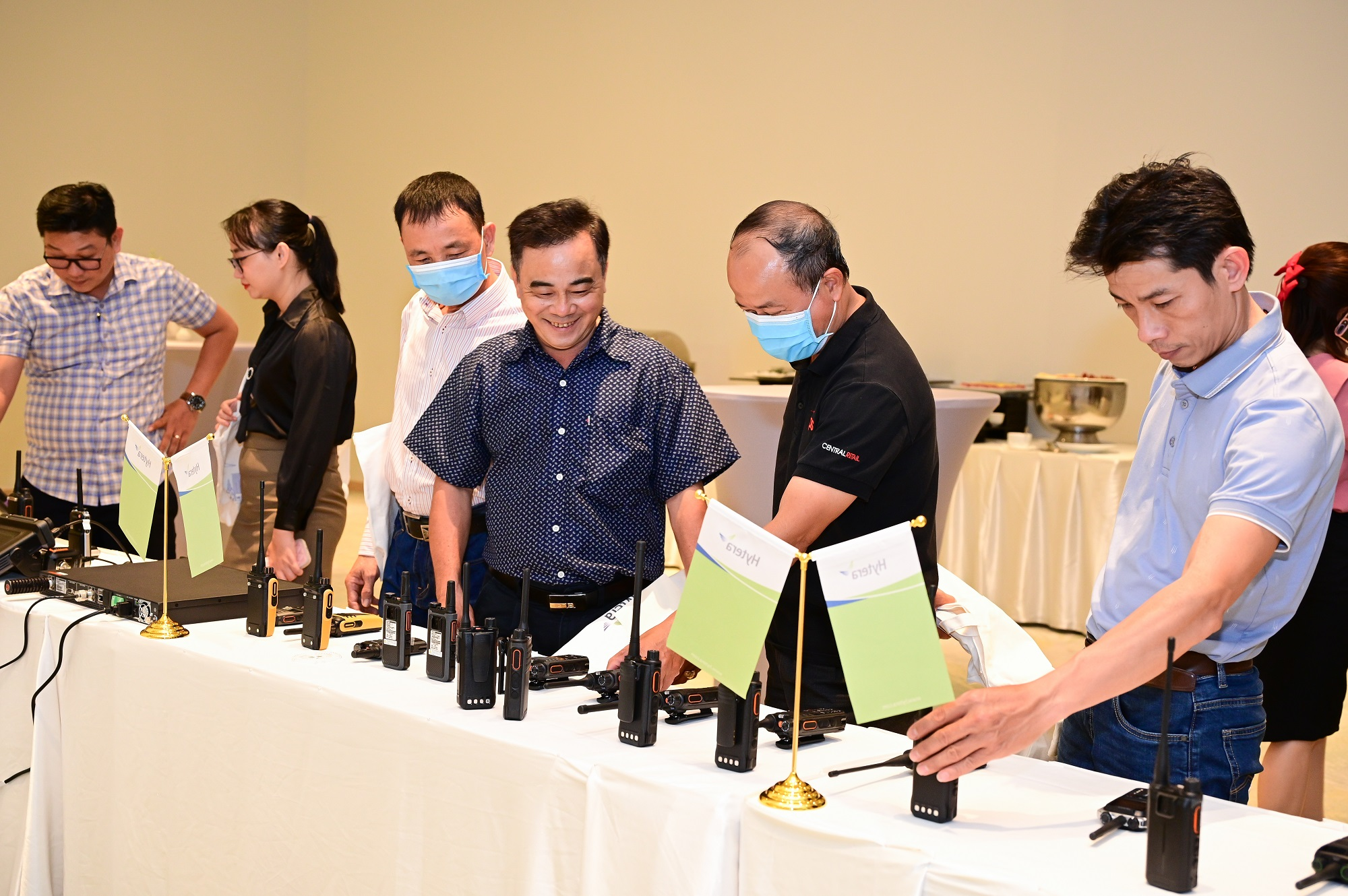 "We are pleased to introduce to the hospitability industry of Vietnam advanced communications solutions that will improve the way staff coordinate and communicate with each other," said John Zhou. "Tourism industry in Vietnam is booming and gearing themselves up for the peak season are on top of mind for hospitability professionals."
Hytera Vietnam has served mission-critical and business-critical markets for more than 10 years, providing a comprehensive portfolio of professional communications solutions to local organizations. 2023 marks Hytera's 30-year milestone and a series of activities will be held to further expand its footprint in Vietnam.
About Hytera
Hytera Communications Corporation Limited (SZSE: 002583) is a leading global provider of professional communications technologies and solutions. With voice, video, and data capabilities, we provide faster, safer, and more versatile connectivity for business and mission-critical users. We make the world more efficient and safer by enabling our customers to achieve more in both daily operations and emergency response. Learn more at https://www.hytera.com/en/home.html.